Source: Timaru Herald
Jumping out of an aeroplane has cured a Timaru woman'sn fear of heights.
Practice nurse Linda Merilees, along with three other women, completed the sponsored sky dive on Saturday for Kiwi Can's Drop for Youth fundraiser.
She surprised herself at how much she enjoyed getting out of her comfort zone, after feeling a sense of trepidation leading up to the jump.
"It was amazing, a thrill, scary, incredible, exhilarating, surreal. I would do it again."
Michelle Shaw who had also been nervous about parachuting said she "loved it" and was quite proud of herself.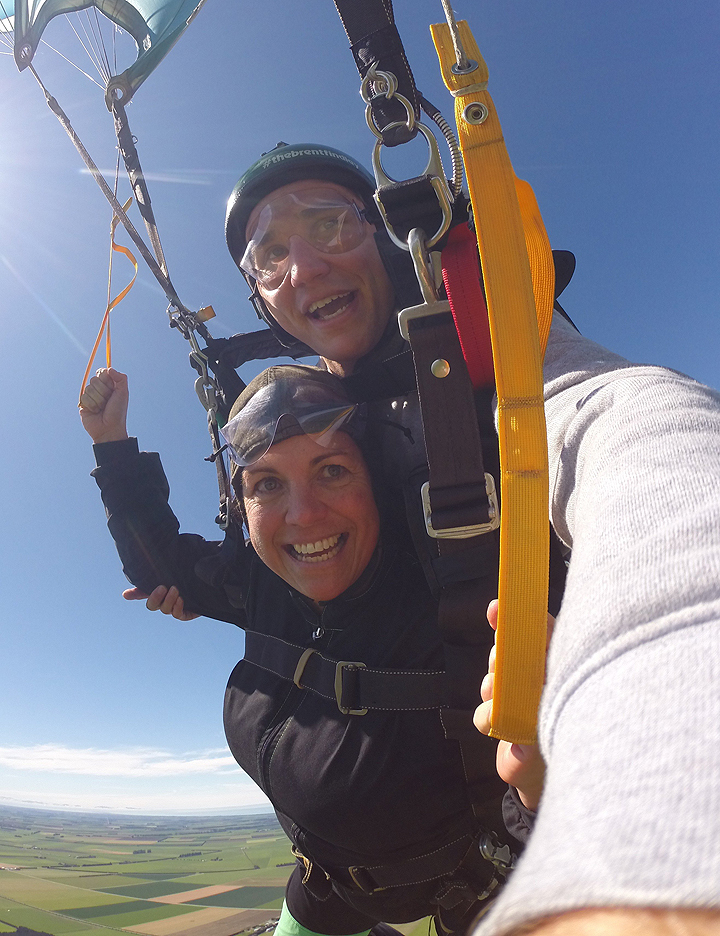 SUPPLIED
Keri Brown with her tandem instructor after jumping from 4000 metres.
"It was an unreal experience. Once the chute opened I could enjoy the scenery."
Shaw said when the plane reached the height for the jump and the door was opened she could feel the wind and the reality of what she was about to do really hit her.
Both women said the instructors who they tandem jumped with were very reassuring which calmed any fears they had.
The Timaru quartet, which included teachers Siobhan Stewart and Keri Brown, raised more than $7000 for the charity.
Kiwi Can is a life skills and values programme, under the Graeme Dingle Foundation umbrella, which builds confidence and teaches leadership to school pupils during weekly classes.