Dazzle Marlborough 2019 – Auction Information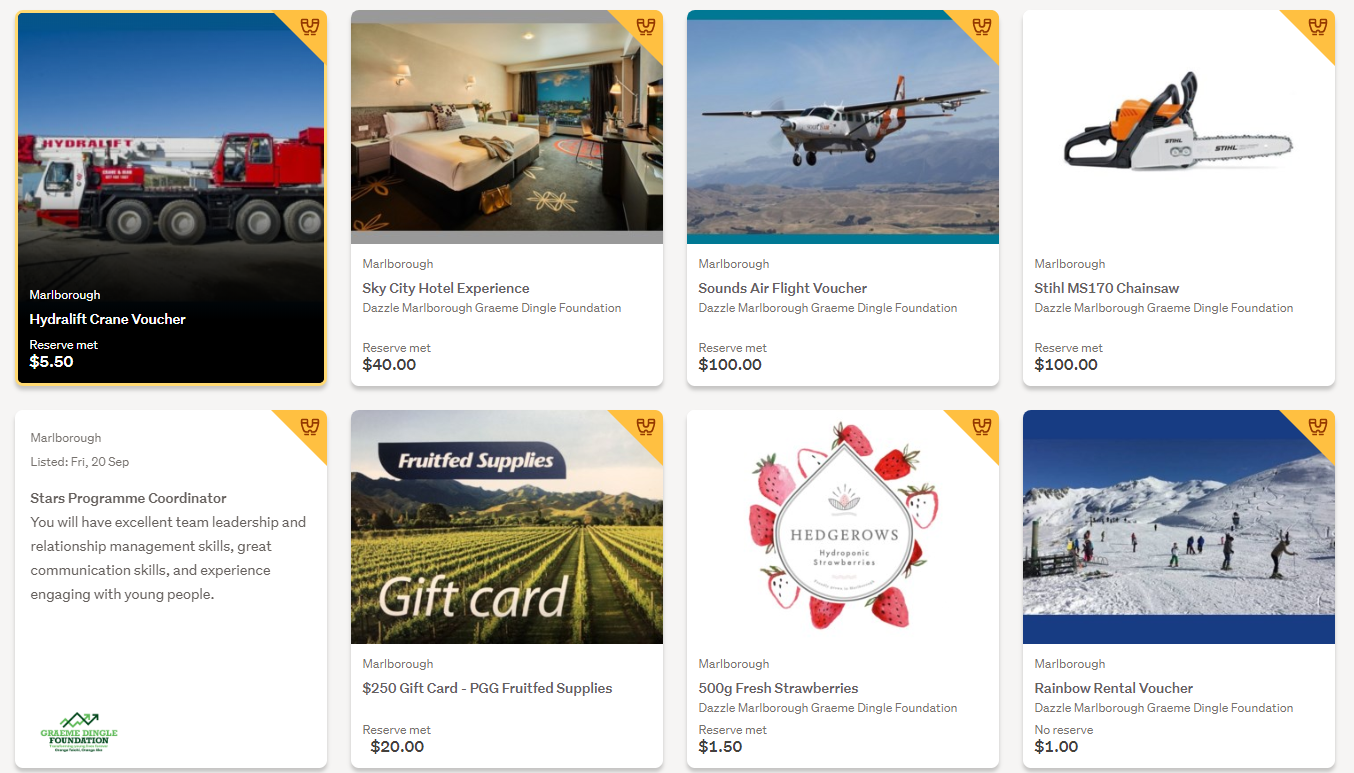 Silent Auction Items
Check out the epic silent auction items we have listed on TradeMe. Don't miss out!
See auction items
Live Auction Items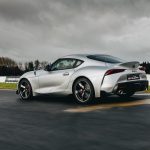 THE BLENHEIM TOYOTA & SCENIC HOTEL GROUP WEEKEND GETAWAY FOR 2
Ever wanted to own a luxury sports car? Well this is your chance. Collect a Brand new Toyota Supra GR Coupe on Friday and hit the road! This sexy set of wheels is yours till Monday morning and has been paired with three nights accommodation at any SCENIC or HEARTLAND hotel in the country (see t&c's) including breakfast for two each morning.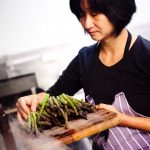 THE ORA KING SALMON, PAK N SAVE BLENHEIM & ERADUS WINES DINNER EXPERIENCE FOR 10 – with Guest Chef Marcia Chang-Hong
Want a night off the pots and pans? This is how the celebrities live…gather a group of ten together and you'll be set for a fun night in with your guest chef Marcia Chang-Hong, creating delectable tastes from your own kitchen! Included is all food by the generous team of PakNSave Blenheim & a whole fish from ORA King Salmon to set the scene of the main fair followed by a decadent dessert to finish. This wonderful food experience would not be complete without the generous support of a case of wine from Eradus Wine to accompany your dining experience.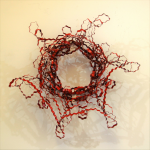 THE JEFF THOMSON SCULPTURE – "French Knit RED II" –  700mm.  Signed by J F Thomson 2016 
Jeff Thomson, born in Auckland in 1957, is Australasia's best known artist working with corrugated iron as a medium. Corrugated iron is Jeff Thomson's life. He can make it dance, sing and tell a story. His sculptures say a lot about New Zealand and the world beyond. From the gumboot in Taihape, the penguin in the Koru lounge Wellington, the Kangaroo at Canberra Airport and the iron Holden, a permanent favourite at Te Papa Museum. This is your chance to own a sculpture from a legend in the New Zealand Art Scene.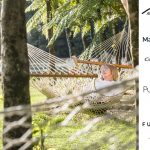 THE MARLBOROUGH TOUR COMPANY LUXURY TWO NIGHT GETAWAY – FOR 4 PEOPLE/2 COUPLES
Cruise, walk, kayak, paddle board, or just kick back & relax in paradise with this fabulous 2-night Marlborough Sounds experience for 4 people. Choose from 2 nights at Punga Cove Resort or Furneaux Lodge – or have 1 night at each lodge. Choose to walk the Queen Charlotte Track between the lodges or use the Cougar Line – Marlborough Sounds water transport. "The Marlborough Experience" Package includes return water transport with Cougar Line, 2 nights' luxury accommodation, 3 course dinner each evening & full breakfast service each morning – bliss!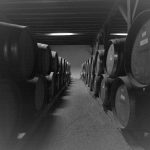 THE CONSTELLATION BRANDS BARREL OF PINOT
Your chance to help blend and bottle your very own Pinot Noir! Twenty-two cases (or 264 bottles) to be exact! This quality Pinot Noir will be the 2018 Vintage and has been produced with love, care & attention by the talented team at Constellation Brands for you to enjoy for up to 5-10 years… if you can make it last that long. Thanks also to WineWorks Marlborough and Rapid Labels for supporting this item.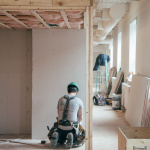 THE T&D CONSTRUCTION PACKAGE
This is your chance to get that odd job finally ticked off the list! Whether it be a job inside the house or outdoors in the garden you're sure to get it sorted with this great package.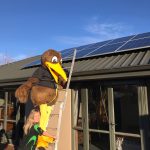 THE iGENERATE SOLAR PACKAGE
Do your bit to save the planet by starting at home. Global warming is a hot topic in more ways than one! The generous team at iGenerate can start your home going GREEN! This solar system is everything you need to start saving hard earned cash on your monthly power account! Your 1.8KW of solar across 6 panels will save you $800 a year and can easily be expanded if needed. All professionally fitted.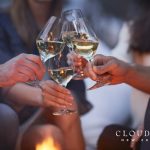 THE CLOUDY BAY VIP EXPERIENCE AT THE 'SHACK' – FOR 4 COUPLES
Live the 'High Life' like a VIP – many people know but not many have experienced what it's like to be a Cloudy Bay VIP! Included is luxury accommodation for 8 guests in four king suites. A private chef will cook you an indulgent 5 course wine matched degustation dinner. Plus a self catering gourmet breakfast the next morning. This truly is a once in a lifetime experience!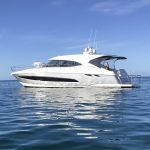 SET SAIL, WINE & DINE WITH THE HAMMONDS & BV GOURMET – FOR 8 
Your BRAND NEW 54ft RIVERA motor launch "AMICITIA" awaits… get together a crew of eight and hit the high seas aboard this fine vessel with Captain Rob at the helm and his first mate Lynne to entertain! Choose between a lunch or dinner cruise in the beautiful Marlborough Sounds. Moor in one of the beautiful bays and enjoy an exquisite lunch or dinner catered for by the team at BV Gourmet with wines to match.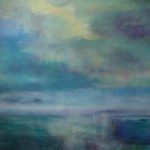 THE CHRISTINE GREGORY PAINTING – "NORTH" – 1000x1500mm – oil on canvas.  Signed by C Gregory 2013
Christine (Master of Fine Arts, Painting) established her name in the New Zealand art scene in the 1980s exhibiting in all NZ's major cities, before being based in London from the early 1990s until 2001 – where she regularly exhibited and taught art. Christine now lives and works in Wellington but has a special connection with Marlborough's most nationally prominent abstract artist, the late J S Parker, who influenced and taught her in her early career. She has been awarded two QEII awards. "North" (1000mm x 1500mm – oil on canvas) has been painted from sketches and photographs made from the highest point overlooking Cape Farewell spit. "It has beautiful depth of space and a sense of soaring above seascape, endless vision."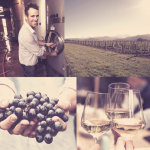 THE 2020 WINE VINTAGE EXPERIENCE WITH LONGFIELD FARM & ISABEL ESTATE
This collaboration from vineyard to winery gives you the opportunity to produce your very own barrel of Chardonnay wine. This Wine Experience has been specially created to suit a business looking for a team building exercise or a group of wine loving consumers looking to learn more about the wine making process. Includes labelling for all 280 bottles.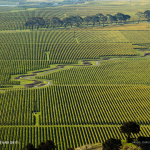 THE LEEFIELD STATION & MARISCO WINES EXPERIENCE – For 3 Couples
Get a glimpse of one of Marlborough's most beautifully presented livestock and vineyard properties. Your overnight experience for 6 People/3 double rooms starts with a "Meet & Greet" with the Marisco vineyard family including a tour of this outstanding property, make yourselves cosy as you get ready for a culinary journey with a three course dinner matched with beautiful wine from the family portfolio. As your evening comes to an end retire to the luxurious farmhouse accommodation suites for a good night's rest. Wake up relaxed and to a cooked gourmet breakfast before heading home.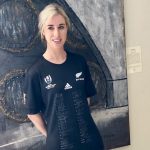 THE FRAMED & SIGNED 2019 ALL BLACKS RUGBY JERSEY
This one's for the ultimate rugby enthusiast and also comes with bragging rights!  Hang this puppy pride of place in the man cave for all to admire! These collectors pieces are hard to come by hand signed… and if our mighty ALL BLACKS keeping playing as well as they currently are and win the world cup – this will truly be an investment piece!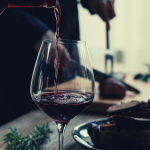 THE NEW WORLD BLENHEIM & LAWSONS DRY HILLS WINE "DUCK & PINOT" DINNER EXPERIENCE FOR 10 – with Guest Chef Marcel Rood
This is a taste bud match made in heaven! It's not often you get the chance to have one of Marlborough's most well known chefs to cook in your home. Thanks to New World Blenheim for supplying all the ingredients for your in-home dining experience and a case of Reserve Pinot Noir from the clever winemakers at Lawson Dry Hills Wine. Your dinner party will enjoy a duck inspired menu by the talented Marcel Rood starting the evening with canapés, followed by and a Duck eleganza extravaganza banquet! Finished with a delectable dessert course.
THE CACI CLINIC TREATMENT PACKAGE
Generously donated by the newly-opened Caci Clinic Blenheim is this wonderful treatment package. Their 12-month Murad facial programme (with a complete product range of SkinSmiths skincare) will have you standing a little taller, laughing a little louder and living life a little fuller – healthy glowing skin helps you feel confident, and Caci can make it happen!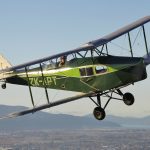 THE PMH AVIATION SUNSET VINTAGE PLANE FLIGHT & ARBOUR DINNER EXPERIENCE
– FOR TWO
This experience really does combine the region's greatest treasures! Aviation, food and wine.
Just before the sunsets over Marlborough's world famous wineries, board a vintage De Havilland Fox Moth and be charmed by this flying machine. While graciously cruising over the Wairau Valley enjoy a  glass of champagne and a Kapiti cheese board while admiring the breathtaking scenery. As you gently come down for landing your evening doesn't just finish here! The wonderful food artists of Arbour Restaurant will treat your taste buds to a mouth watering food experience for two with their famous "MANY" multi course dinner not to mention keeping you hydrated with a bottle of Marlborough Pinot and a bottle of Marlborough Chardonnay to wash their tasty dishes down.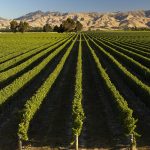 PGG WRIGHTSON VINEYARD MAINTENANCE PACK
Whether you are setting up your hobbie vineyard or in need of some new gear to tidy the current one. The awesome team at PGG have come to the viticulture party! This pack includes; 182 steel posts, 20 coils of wire, 40 wooden posts clips and nails, and a wire strainer.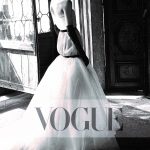 THE VOGUE FASHION ART PIECE – 'French Elegance'
From the cover of the world's most iconic fashion magazine comes this stylish and sizeable fashion print by Cooper Black (dimensions 1m x 1.4m). Kindly donated by our very own Vogue department store THOMAS'S Marlborough. This print will create an elegant and modern feel in your home!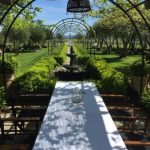 THE MARLBOROUGH HELICOPTERS & HANS HERZOG EXPERIENCE – FOR 2
Prepare to experience beautiful Marlborough from a whole new perspective – this is definitely one for a special anniversary or celebration! Allow Marlborough Helicopters to take you on an adventure showcasing some of the most magnificent sights our region has to offer and then arrive like an 'A-list' celebrity… as a vineyard landing delivers you at your dinner reservation, the world-renowned Hans Herzog Restaurant and Winery. Indulge in an elegant multi-course dinner with wine matched from this magnificent estate – choose from their beautiful formal restaurant or their garden terrace bathed in the last rays of the setting sun!