Drop For Youth – Southern's Annual Fundraiser



Graeme Dingle Foundation Southern's contribution to our region is to help our tamariki and rangatahi develop self-belief, life skills and resilience, and build their emotional and mental wellbeing.
We want every child to know: What you have inside is greater than any obstacle.
As a charity, we rely on the generosity of supporters to deliver our life-changing programmes in Southern schools. So in the same spirit as we champion our youth to Live More. Fear Less, we are asking you to accept your own challenge and take part in Drop For Youth 2022 to show your support for our future generations.
Event Details



What: A scenic and thrilling bungy jump in support of our future generations
When: 26 November 2022, 2-4pm

Where:

AJ Hackett Kawarau Bridge Bungy, Queenstown
Who: You, or people you know (you know you want to!)
How: By fundraising a minimum of $780
(which equals a return on investment of roughly $6,084, based on research that shows for every $1 invested in Graeme Dingle Foundation programmes, $7.80 is returned to the New Zealand economy).

What happens after I sign up?



We will send you a fundraising kit including tips, templates and ideas to help you reach your goal.
We will help you get set up with a Givealittle page so you can see your contribution grow, and the collective fundraising that will positively impact our youth in the lower South Island.
We will let you know about any fundraising events and activities that we are developing – also providing plenty of moments for fun and shared community spirit along the way.

What past jumpers have said…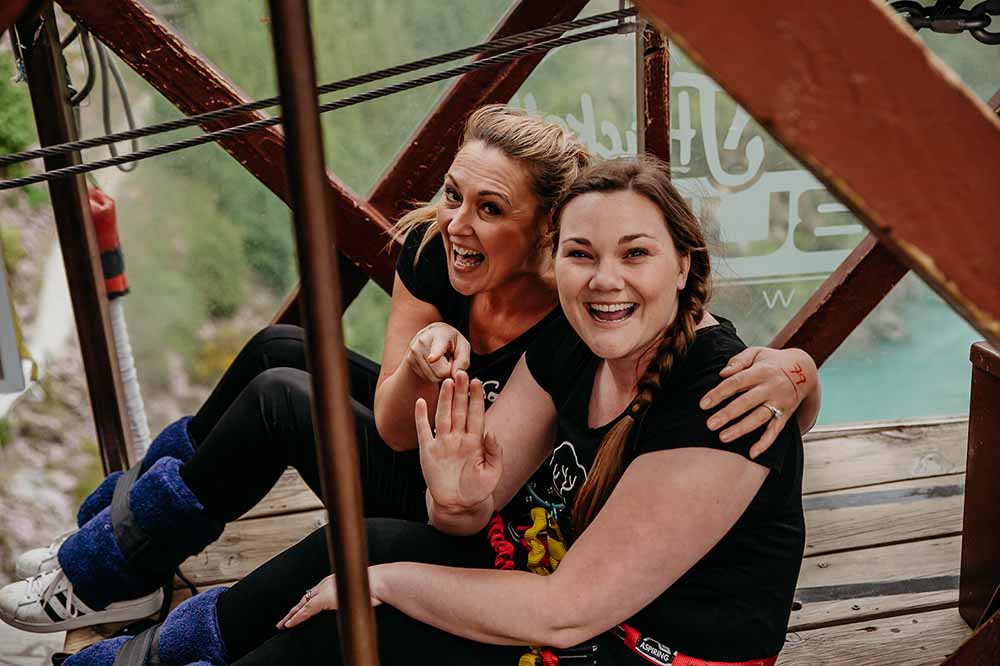 "Making the decision to be involved was really a no-brainer. While I'm not a massive fan of jumping from enormous heights, not that many people are and knowing the money we raised was going to such a great cause made saying yes easy.




"The Graeme Dingle Foundation does some truly incredible work around supporting our tamariki to have the resources they need in order to thrive in life and persevere through every bit of it, the highs and the lows.




By fundraising and taking the plunge, we were able to contribute a little bit to the big picture, and there were absolutely no regrets about doing it — even when I was standing on the edge of that bridge! I would 100% encourage anyone to give it a crack and get behind this fantastic initiative."
Emma Lindsay from ELM Marketing and Drop For Youth jumper crew 2021
Interested in learning more?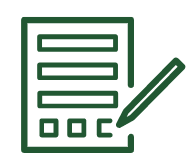 Information pack
Find everything you need to know in our jumpers information pack
Download
Register Now
Head to our online form and register your interest for Drop For Youth Southern 2022.
Register today
Frequently Asked Questions
How much do I need to fundraise?
Our fundraising target this year is $780 per jumper for an individual, or $1000 for tandem jumpers (total).
The individual target is the equivalent of giving:
Three primary school students a weekly Kiwi Can lesson for an entire year; or
Four Year 9 students the Stars programme and peer mentoring for a year; or
Weekly Career Navigator sessions and mentoring for one student for a term
The more that you raise, the more children and young people that benefit.
The $780 minimum target is a nod to a 2019 study which found that every $1 spent on Graeme Dingle Foundation programmes yields a $7.80 return to the New Zealand economy.
How do I fundraise?
Once signed up you will be sent the link to your Givealittle page to share with your personal and work contacts.
We will also send you a jumper fundraising pack with tips, templates and ideas to help your efforts.
We may also organise some group fundraising events to support your fundraising.  These events can help with community spirit ahead of the big jump.
Weight limits
You can tackle the jump and fundraising individually or in tandem with another.
Single Jumper: between 35kg- 235kg
Tandem Jumpers: each jumper needs to weigh between 35kg-117kg individually max of 235kg combined in total. The difference between the two jumpers' weight must not be more than 30kg.
Age restrictions
You need to be over 10 years old. Children under 14 years old require a signature of consent from their parent on the day and to accompany them during the experience.
Medical considerations
You cannot jump if you are pregnant or if you have photosensitive epilepsy. If you have osteoporosis, scoliosis or have had a recent concussion you will need to bring a doctor's certificate.
More information about medical conditions can be found here https://www.bungy.co.nz/safety
Can I wear my glasses?
For safety reasons glasses are not permitted to be worn while jumping. However prescription safety glasses are available free of charge.
How do I get there?
This is a drive yourself event. Pack the car with family, friends and supporters. This will be a fun day out for all.
There is free car parking at the event.
Do I get photos or videos of my jump?
AJ Hackett bungy are offering a discounted photo and video package for Drop For Youth participants to purchase on the day. You can even check out your jump before you buy the package. They have cameras in all the best spots.
https://www.bungy.co.nz/photos-videos