About the Opportunity
"Mentoring is to support and encourage people to manage their own learning in order that they may maximise their potential, develop their skills, improve their performance, and become the person they want to be."

Parsloe, Eric, Oxford School of Coaching and Mentoring
About Kiwi Can:
Kiwi Can is a Graeme Dingle Foundation programme targeted at primary aged children to develop life-skills and values through their primary years. The Kiwi Can Leaders plan engaging, experiential and age-appropriate lessons and deliver these to every student in each of the associated schools on a weekly basis. A Kiwi Can Leader is energetic, creative, responsive, and nurturing. They hold strong relationships with students, staff and their Kiwi Can Leader colleagues. They are highly skilled in planning activities to meet learning outcomes and facilitation.
What is the role of the Mentor?
Problem Solving
Career Planning support
Goal Setting development, support, and review
Networking
Motivational guide
Sounding board for decision making
Mentoring in action
Mentors will receive 4 hours of online training (in person where possible)
Mentors will provide 1-1 mentoring for a current Graeme Dingle Foundation Kiwi Can staff member
Mentoring will commence once a developmental plan has been developed by the person
Mentors will meet face-to-face or via zoom fortnightly with the staff member and will contact the mentee every other week.
Mentors will know and understand the mentees development plan
The Mentors will work with the mentee to set and review goals and remain motivated in the achievement of their development plan
Benefits for Mentors
Satisfaction for supporting the development of others
Satisfaction of being able to transfer skills and knowledge accumulated through experience and own learnings
Opportunity to enhance mentoring, coaching and communication skills
Learning from the mentee's experience, knowledge and culture
Professional recognition for skills and expertise while gaining fresh perspectives and opportunity to stay abreast of emerging issues
Time commitment
4 hours mentor training
1 hour per fortnight active mentoring for up to 6 months
Monthly mentor meet ups (online or in person)
Monthly mentee-mentor events
Graduation event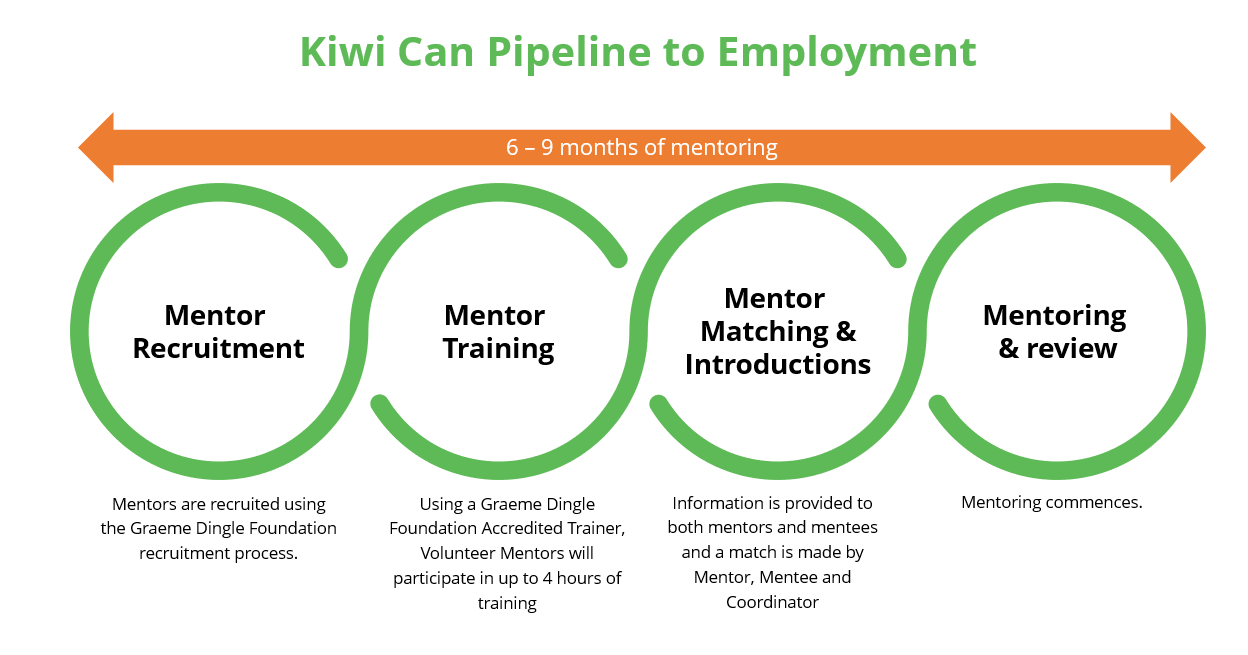 How do I get involved?
If this sounds like something you are interested in supporting, please complete the form below in the first instance and we will be in touch with you 😊
Pipeline to Employment for Mentors