Aotearoa,
Due to COVID-19 pressures, our funding for the Papakura Community is under threat. Our impact on this community is profound and we need to keep our programmes running, but we only have funding until Christmas.
For four years, the Graeme Dingle Foundation has delivered the Kiwi Can & Stars programmes to tamariki and rangatahi in Papakura, developing their mental fitness, empowering them to overcome obstacles, and ensuring they start life on the right trajectory. 
The work we do is VITAL, profoundly impacting not just our young people, but flowing through to improve the wellbeing of families, businesses and the entire community.
Charlotte Castle the Principal of Red Hill School in Papakura says Kiwi Can has provided another set of positive role models to work alongside the school staff to assist and support students to make positive learning and life choices.
"Our Students have engaged in all aspects of the programme and see our mentors as members of our extended whanau. As a school we want our students to be connected, well-rounded, resilient and active members of our community. The concepts shared within the Kiwi Can programme encompass these and this ensures that there is continuity in the messages we are sending and sharing with our students."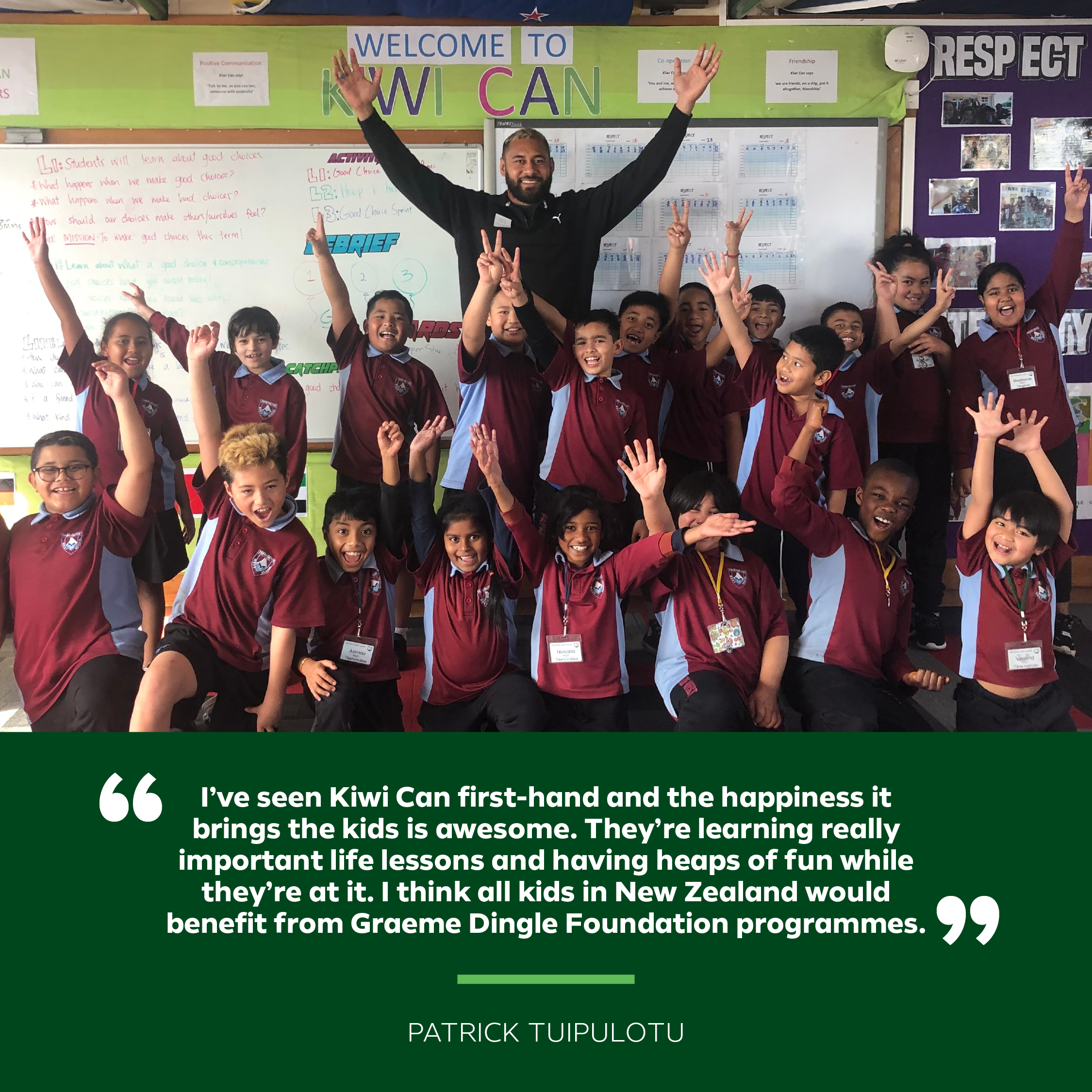 Patrick Tuipulotu on Kiwi Can
We're extremely lucky to have the support of some amazing organisations and individuals. Earlier this year, Patrick Tuipulotu visited Kiwi Can to see what a class involves and what impact it has on tamariki. Patrick could immediately see the positive impact it has and the lessons it teaches. We're teaching tamariki important life lessons in a safe and fun environment where they are encouraged to be 100% themselves. We want to keep teaching these lessons in Papakura and need support to continue doing so. Stand up for Papakura!
Getting our message out there…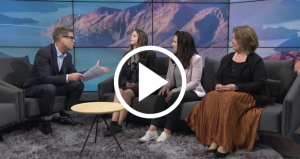 Breakfast TV
Claire Baldwin the head of partnerships at Graeme Dingle Foundation, Angela Dalton, a Councillor for the Manurewa-Papakura ward and Catherine Armstrong a prefect at Papakura High School talk about how the programmes have dramatically enhanced the Papakura community.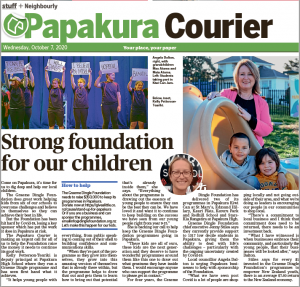 Papakura Courier
The Papakura Courier is making an urgent call for all of us to help the Foundation raise the money it needs to continue its good work. Check out the stories below.
Charity pleads for funding to continue running school programmes 
Radio NZ
Our Auckland General Manager, Sian Neary, spoke to RNZ  about our need for a new sponsor to support our programmes in the Papakura area.
Listen here
Want to help?  Here's how…
1. Share our givealittle page with your communities and connections. The more people that see this, the better. Time is of the essence.
2. Connect us with other businesses/ organisations or people you know who might be able to help, we'd be really grateful if you could connect us with them. We don't have long to secure this funding for the Papakura community and we don't want to let these students down.
For more information please email info@dinglefoundation.org.nz