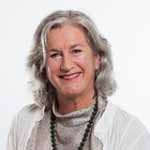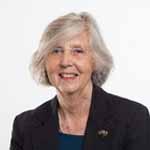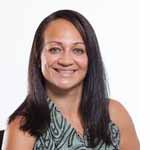 Jo-anne Wilkinson, Lady Dingle, Deputy Chair - MNZM, LLB
Jo-anne is the Co-founder and prior Executive Director of the Graeme Dingle Foundation's previous entity, the Foundation for Youth Development (formerly Project K Trust). Jo-anne has skills in licensing, mergers, research and evaluation, community development, programme development, quality assurance, organisational change, governance and the interface between Government, Business and the Social Sector. She has held governance roles in public, social and cultural sectors such as, Deputy and intermin Chair of Superu, Auckland Museum Board Trustee, Chair Resident's Grievance Panel, Korowai Manaaki. Jo-anne was named a winner of the Social Enterprise Category of the 2014 Westpac Women of Influence Awards.
Lindsay Corban - MA Hons, FIOD
Lindsay has served on the Boards of a range of companies and community organisations. She is a former Director of KPMG, and a current Director of Ngatarawa Wines Limited. She has had a long-term involvement in the education and not-for-profit sectors serving in governance roles as the Deputy Chair of the Auckland College of Education Council, the Pro Chancellor of University of Auckland Council and the Deputy Chair of Learning Media. Lindsay was the Deputy Chair of the Foundation for Youth Development and is a current member of the MOTAT Board. Lindsay also has her own consultancy that specialises in change management, working with governance bodies, assisting with the work of board appointments and CEO mentoring.
Ainsleigh Cribb-Su'a - DClinPsy, BSc, Hons
A Clinical Psychologist graduate of The University of Auckland, Ainsleigh, of Ngaati Maniapoto and Ngaati Tamateraa decent, is passionate about making a difference to Maori, South Auckland and New Zealand. She has a wealth of experience in managerial and governance positions specifically in the area of child and youth mental health. She has been a recipient of a Vodafone New Zealand Foundation research award and recently graduated as an alumni of the Leadership New Zealand programme. The boundaries around ethics in her professional life are strict and she brings this sense of propriety into her work. Ainsleigh is an Academic Fellow of both Canterbury University and AUT University.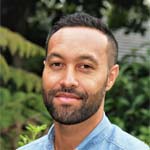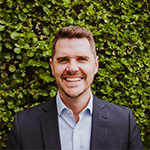 Paul Tupou-Vea - MAPP, PGCert SocSci, GDip Teaching, BABBus, Dip Wellbeing & Positive Psychology, NZOIA Bush 1
Paul is passionate about improving wellbeing for all kiwis. Married to an educational leader, Asha, and parent to three boys, Paul has spent 20 years working with youth and in the education sector. Of Tongan descent, Paul works as a wellbeing consultant and enjoys tackling complex and systemic issues that thwart or support flourishing for humans young and old. He has worked in the not-for-profit sector, chairing organisations, facilitating programs and designing education solutions. Paul also spent 8 years teaching, coaching and instructing in a boarding environment and currently serves as the President of the New Zealand Association of Positive Psychology.
Julian Light - MBA
Julian has spent more than 15 years advising iconic New Zealand companies on reputation and business strategy, most recently Fonterra and Air New Zealand. He has worked in, across and alongside government for over a decade, including holding senior roles for Cabinet Ministers. He has held several governance roles in public and community organisations across New Zealand. He studied political studies at University of Auckland, before getting First Class Honours at Victoria University of Wellington, and has an MBA from AUT.
Past Chair:
Brian Corban – CNZM, QSO, MA (Hons), LLB Dist. FIOD FNZIM, 2016 – 2020
Grant Hope – Bcom. MIOS, INFINZ (Cert), 2020 – 2023
Past Board Members:
Kevin Malloy – Dip Advertising & Marketing, 2016 – 2021
Peter Kerridge – MA Hons, 2016 – 2021
Grant Hope – Bcom. MIOS, INFINZ (Cert), 2016 – 2020