The Graeme Dingle Foundation  Canterbury is a leading organisation in youth development in New Zealand. Our mission is to deliver programmes to children and young people that are proven to bring positive change and have a lasting impact on their well being.
We deliver these programmes to students aged 5 to 18 in 21 schools throughout Waimate, Chertsey, Timaru and Christchurch.
Our programmes reach over 3,370 students every week.
Presently we have three transformational programmes in Canterbury:
Kiwi Can: our energy-packed, primary school programme, teaching positive relationships, values of respect, integrity and resilience, and developing the soft skills needed for our communities and workplaces of the future.
Stars: a peer mentoring programme that empowers year 12 and 13 students at Linwood College and Hornby High School to support year 9 students with the challenging transition to high school. Through weekly group session lead by the senior students, adventure activity days to develop team work and trust, and a community project to enhance a sense of social responsibility and connection to community, Stars enhances resilience, mental health and well being of all students involved. 
Project K: impacts on a young person at an instrumental time in their lives. Working with year 10 students at Hornby High School, Project K focuses on building self-confidence, life skills and a healthy lifestyle through a wilderness camp, community projects, interaction with other young people and a positive relationship with an external adult mentor.
We help our students to build positive relationships, confidence, resilience, communication skills as well as cooperative learning. Today's rangatahi and tamariki need to be supported to develop into resilient people who can cope and thrive amongst this ongoing evolution and disruption we experience in our world. They need to learn how to work together, understand other perspectives, collaborate for mutual success, and how to bounce back from setbacks.
Our programmes support the development of these skills and values, so our young people are able to overcome the challenges they face in life. We want every  child to know what they have inside is greater than any obstacle.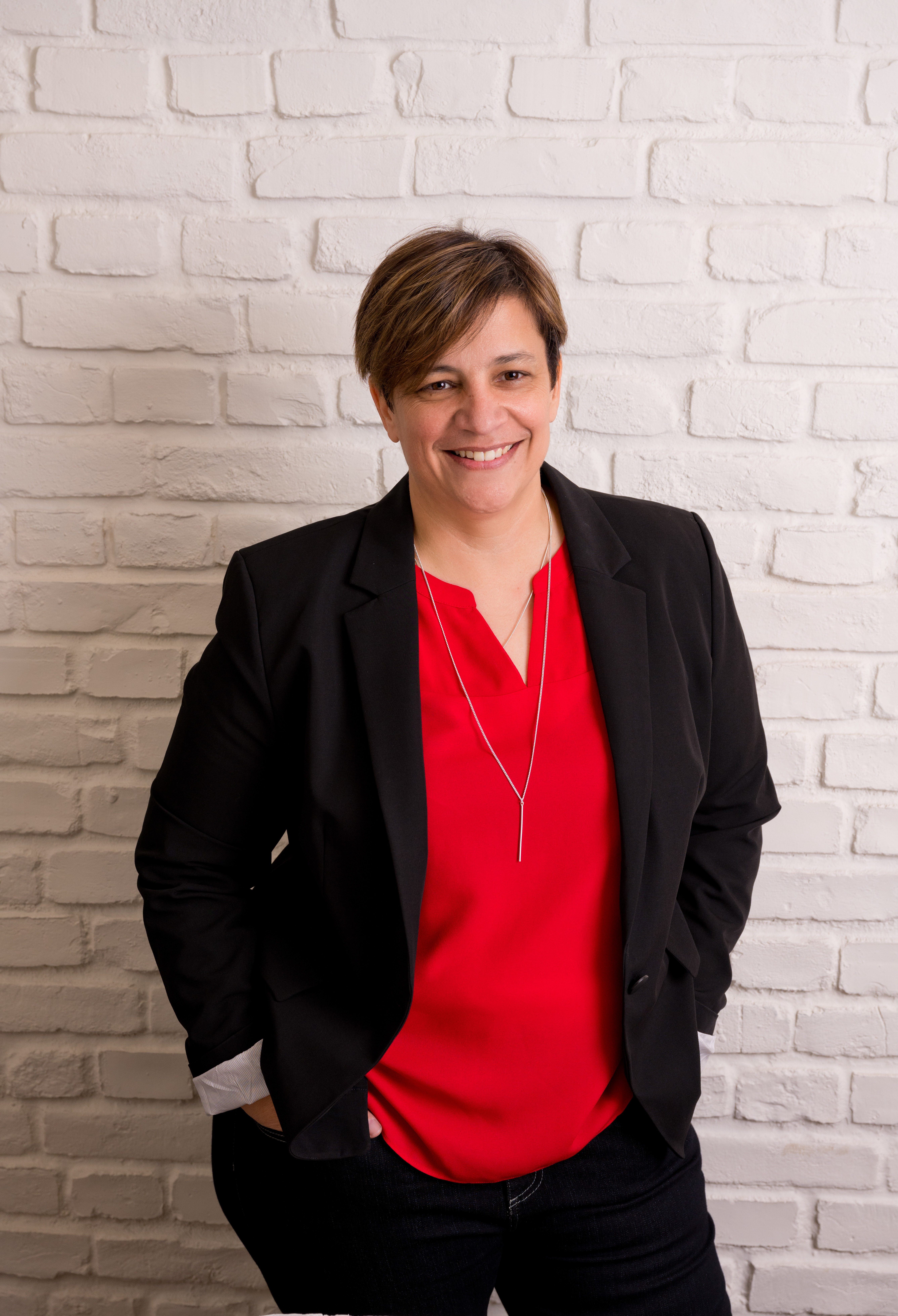 Sian Neary – General Manager Canterbury Region
Sian joined the Foundation back in November 2011 and brings 25 years of experience in the Not for Profit industry mostly with Youth Development. Sian is well known for her passion, drive and commitment to the communities that she works in. Sian recently won a KiwiBank Local Hero award and a was Semi Finalist for Kiwibank  New Zealand Local Hero of the Year for 2022 recognising those putting in the hard yards for their communities and taking extraordinary action to make Aotearoa a better place.
Sian is a keen sports enthusiast and enjoys playing hockey, cycling and walking with her partner and the family dog Mojo.
Meet our Coordinators
Karla Guerin – Kiwi Can Coordinator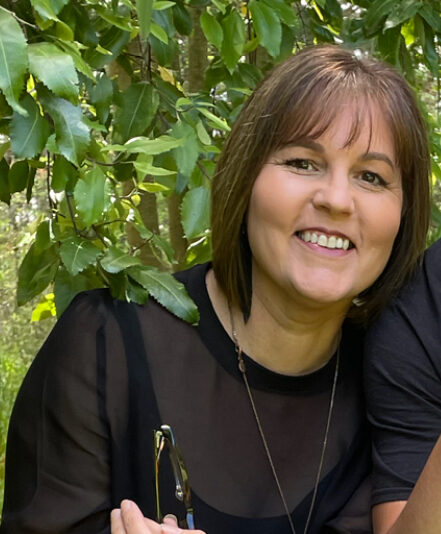 Karla joined the team in July 2017, bringing many years of teaching experience and having worked as a Community Support Worker for a community trust. In 2020, Karla won the Graeme Dingle Foundation National Excellence Award for Outstanding Programme Coordinator, recognising her amazing leadership of the Kiwi Can team and commitment to the tamariki in our programmes.
"I absolutely love my role here at the Graeme Dingle Foundation Canterbury as I feel like I am a part of a team that is making a difference. I am proud of the Kiwi Can leaders and watching them with the students and seeing the transformation is just awesome. They are incredible role models for our tamariki and I believe our Kiwi Can programme is life changing."
Karla and her husband Wayne run a "high end" Opshop in Papanui which supports various community outreaches including the homeless, families in need and 'Zion Hip Hop Dance Studios.' They have recently started a wedding venue on their North Canterbury property.
Karla was raised in sunny Nelson, moved to Christchurch to attend Teachers Training College, and now calls Christchurch home. She enjoys walking with the family dog Obi, singing and watching her 18 year old son play tennis.
Email: karla.guerin@dinglefoundation.org.nz
Chris Morland – Project K Coordinator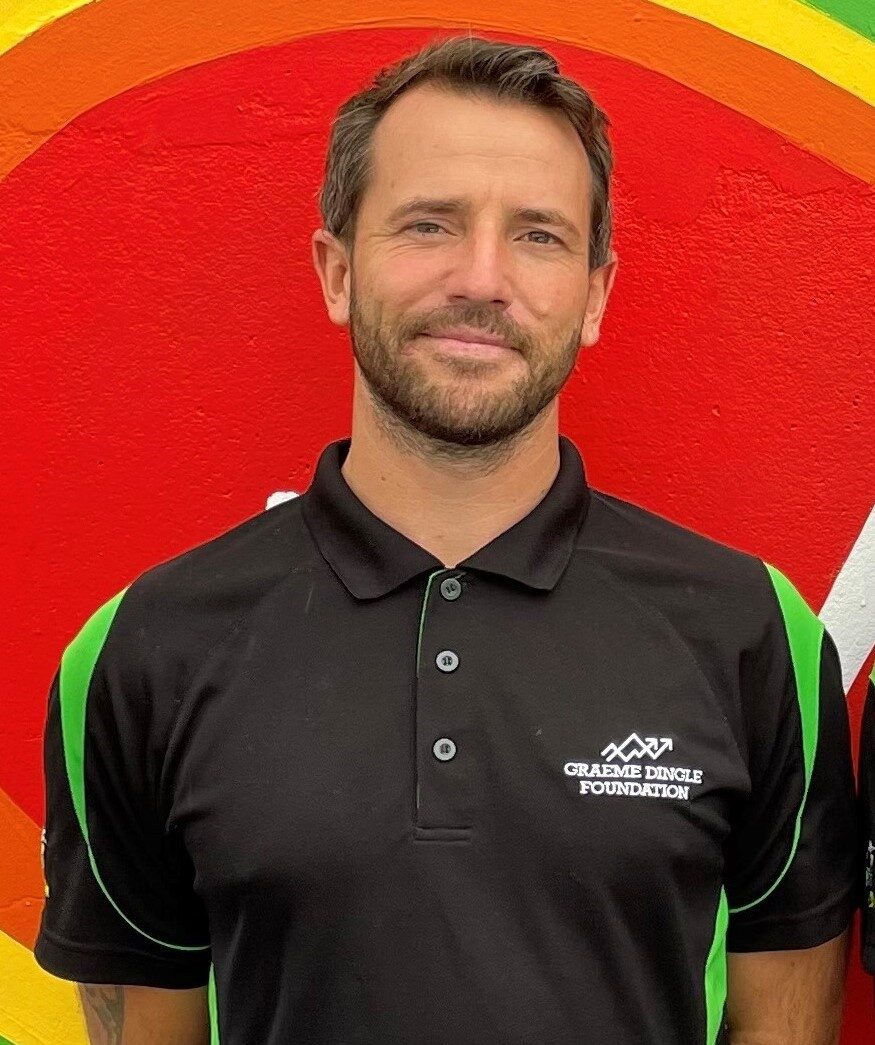 Chris joined the team in 2018 as a Kiwi Can leader in primary schools in Christchurch. He loves working for the Graeme Dingle Foundation and we are very fortunate to have him in our team, as he is an amazing, inspiring Kiwi Can leader. In 2021 Chris became the Kiwi Can Team Leader taking on a mentoring role within the team, providing support to the Kiwi Can Coordinator.
It has been a long journey for Chris to discover how to use his skills and experience to make a difference in the lives of others. After serving in the British Army for 8 years in Iraq and Afghanistan, he decided the best way to have a positive impact was to teach and work with children and young people.
Chris loves a good adventure and getting lost outdoors in the wilderness. He skis as much as he can in the winter, surfs in the summer, and explores new mountains when he can.
Email: chris.morland@dinglefoundation.org.nz
Hayley Young – Stars Coordinator & Kiwi Can Assistant Coordinator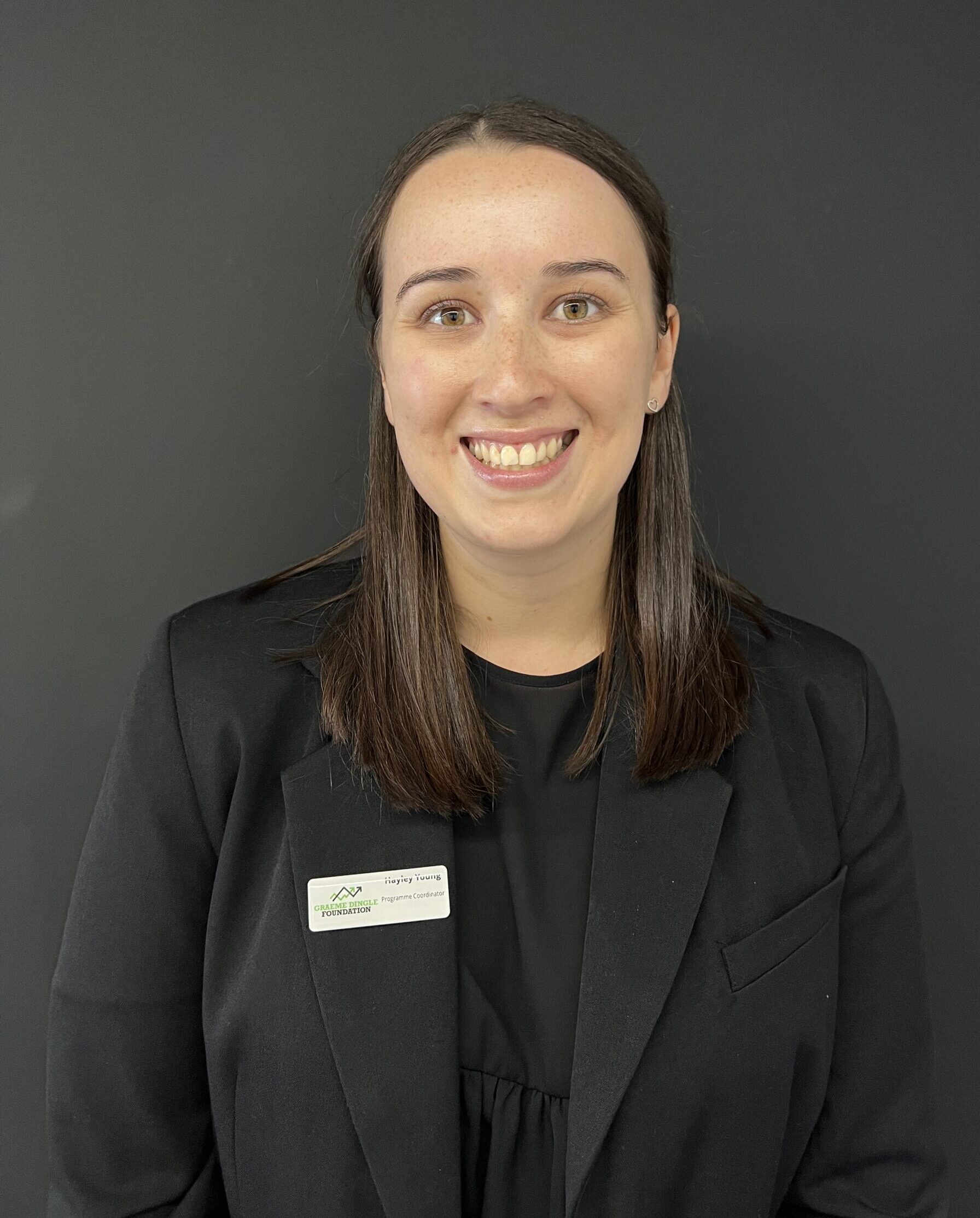 Hayley is our wonderful Stars Programme Coordinator and Kiwi Can Assistant Coordinator in Christchurch and has been on the team since 2018. Hayley began her journey at Graeme Dingle Foundation Canterbury as a Kiwi Can Leader and then moved into Kiwi Can Team Leader, Kiwi Can Assistant Coordinator and now Stars Programme Coordinator. Hayley has always had a passion for working with rangatahi and wants to be a positive role model towards those around her.
"I am often reminded that I have an awesome job. I love getting to work alongside so many like-minded people who all have the same willingness to help others. The children are always at the forefront of everything I do. I enjoy helping them to understand that they are amazing and that they can accomplish anything they set their mind to. It has been awesome seeing all aspects of this amazing organisation and I thoroughly enjoy my current role."
In her spare time, Hayley enjoys going to the gym, relaxing in the sun and spending time with her friends & family.
Meet our Kiwi Can Leaders
Sala Skinner – Kiwi Can Leader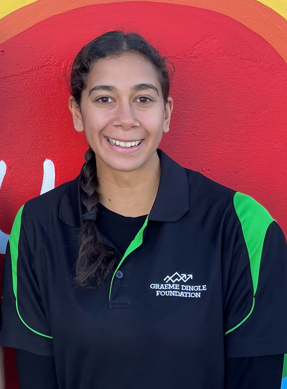 Sala become a Kiwi Can leader at the start of 2022. She moved to Christchurch from Westport at the start of the year excited to begin her journey as a Kiwi Can leader.  Growing up in Westport has given Sala fond memories of playing sport, going to the beaches, and spending quality time with my friends and whanau. Living a healthy lifestyle is very important to Sala and she has played several sports from a young age.  She loves to play are netball, basketball, and volleyball.
Sala found her passion working with children in her previous role as Sports Development Officer for the Buller Sports Alliance, where she visited a number of schools in the region delivering sports programmes, in the hope of getting children motivated, active and participating in sports. Seeing the impact, you can have on tamariki in such a short time is amazing and the joy they bring you is unbelievable.
Sala wants to continue the journey of helping to teach the children of our future strong values and life skills in an effort to shape them into the amazing human beings, they will be and the Kiwi Can programme is perfect for this!
Callum Jarrett – Kiwi Can leader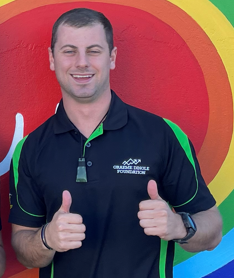 Callum went through Heathcote Valley school, Burnside High and then went on to study at the NZ Institute of Sport. This is where he realised, he wanted to have a positive impact on youth. Callum worked at Kelly Sports for 2 yrs before heading off to Outward Bound. An amazing experience!
"I have loved every second of my new role so far. Being involved in planning and running such an amazing programme for our tamariki here in Canterbury is such a privilege. Each day when I arrive home I feel so accomplished and so proud to have such an incredible job. Being able to teach our next generation valuable life lessons through activity. My dream job!
I love spending time with my family, my friends and I have a beautiful dog named Gazza. The beach is my happy place and where I am at peace. Football has been my passion since I was 4 and I still play to this day. I also love being in nature. We live in such a beautiful country with so many amazing scenic walks and views."
Meet our Board of Trustees
Kylie Meyer – Board Chair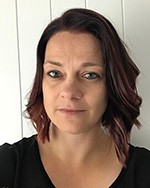 Kylie joined the Graeme Dingle Foundation Canterbury Board as a Trustee in 2017 when she was seeking opportunities to gain governance experience. The work we do in our programmes is closely aligned and connected to her own family values, as her father founded and ran a youth trust for underprivileged children some years ago.
Kylie is a Business Advisory Partner at Grant Thornton, and oversees the finance role for GDF Canterbury. Kylie finds her role on the Board very rewarding on both a professional and personal level. She says it doesn't cost you anything to share your professional skills and time for charity. She encourages all young professionals to use their skills to help in the community.
Kylie is a busy mum, juggling and trying to balance the varying demands of work and family life.
Charlene Sell – Trustee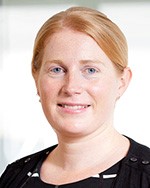 Charlene became a trustee of Graeme Dingle Foundation Canterbury in 2017 after hearing about all the inspirational work we do from one of our other trustees, Kylie Meyer. Prior to becoming a trustee Charlene fundraised for Graeme Dingle Foundation Canterbury in the annual Drop for Youth event and faced her fears by abseiling down the Les Mills building!
Charlene is a partner at Wynn Williams and provides advice to the trustees on Graeme Dingle Foundation Canterbury's legal obligations. She loves being able to use her skillset to help our charity with its day-to-day legal needs, but also to contribute more broadly to trustee decisions with the goal of supporting as many tamariki as possible.
Charlene strongly believes that our programmes provide life-changing lessons to tamariki at important stages of their development as young people in our community. When attending events where tamariki speak about their journey and how our programmes have helped them, Charlene is genuinely inspired by what we do.
In her spare time Charlene enjoys listening to podcasts and audio books, watching movies, and hiking, cycling and adventuring around our beautiful country.
Claire Bourne (BA) – Trustee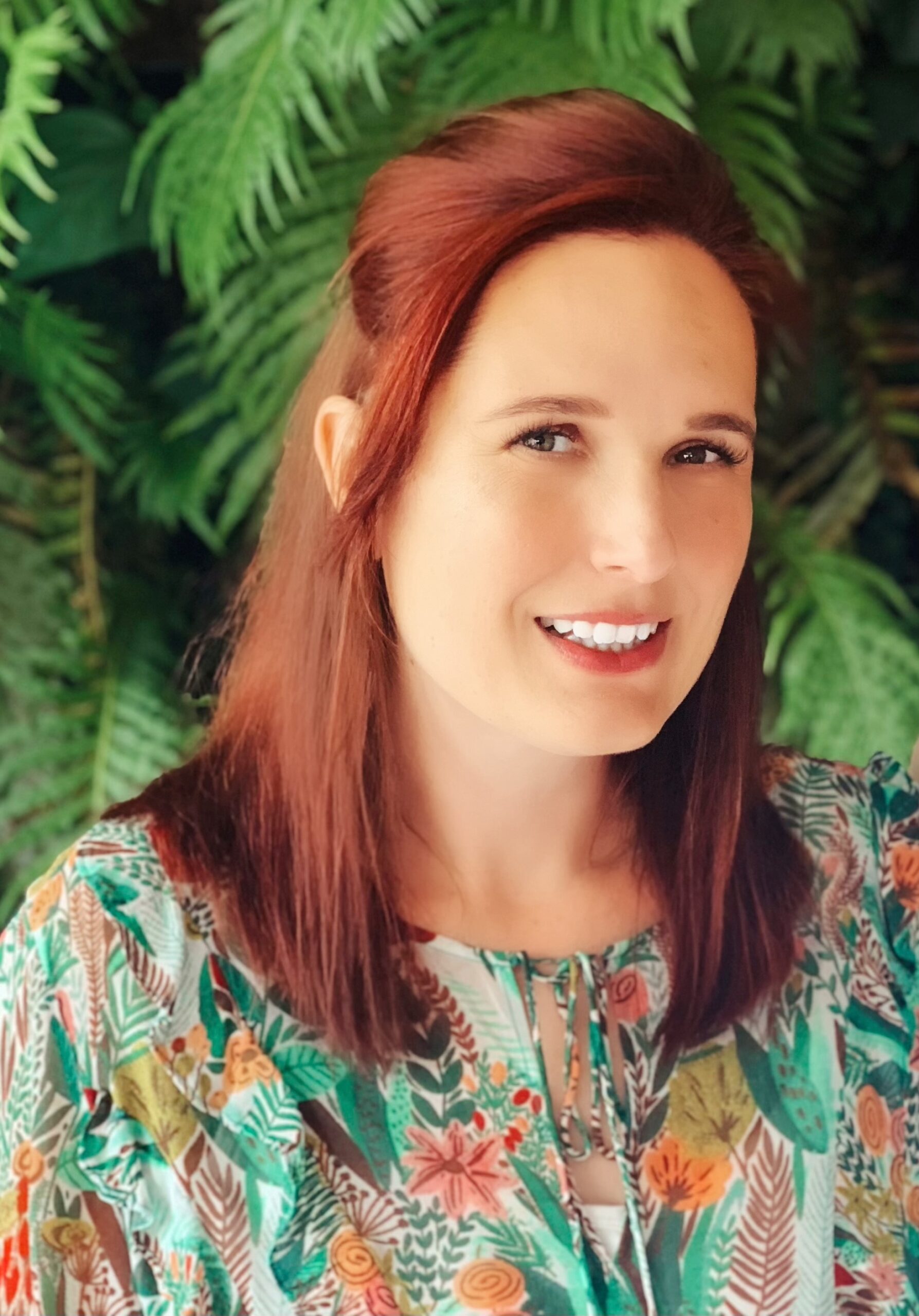 Claire is passionate about empowering people and communities. She is co-founder of two community initiatives: one focused on the transition into retirement (Hono Mai) and the other on connecting rural communities (Whenua Whānau). Claire is a board member of the Graeme Dingle Foundation Canterbury, The Period Place, St Mark's School, and on the Women on Boards Executive Committee and since 2015 Claire has been a Big Brothers Big Sisters mentor.
Claire's achievements include being awarded the HRNZ Volunteer of the Year Award, selected as a Committee for Canterbury future leader, is a Global Women breakthrough leader alumni, and a 2022 Women in Governance Rising Star. 

Claire has focused her governance career on boards that make a difference for women and for young people. She brings her culture and capability experience and Te Ao Māori expertise to her board roles and is passionate for enabling tamariki to succeed.
Kylie Williams – Trustee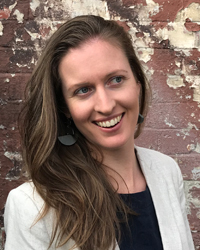 Our Project K programme drew Kylie to the Board in 2018. She liked that it is offered at year 10, right when our rangatahi are often struggling to appreciate their unique value, and how the mentorship component teaches them that their potential is limitless.
"I believe we have a social responsibility to empower our young people to make their mark on the world. They have the energy and passion to create our future, but not every young person has the luxury to think big. Many battle daily challenges out of their control and we're losing those voices. I'm proud to support a team that gives Canterbury's rangatahi the space, confidence, and tools they need to realise their full potential – and ours."
An Aotearoa-based global marketing consultant, Kylie enjoys volunteering her governance skillset to support charities that enrich our communities. She hopes to see Project K expand throughout Canterbury, allowing more of our young people to flourish.
When not travelling offshore, Kylie can be found exploring the South Island and its surrounds with her partner and their energetic puppy.
Nick Pope – Trustee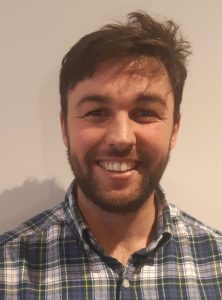 Nick is our newest member to the Board having joined us in 2020, and is a Chartered Accountant by day and a Community Champion by night! Nick got involved with the Foundation as he truly believes in the impact the various programmes can have on a young child's life.
Nick has a real passion for the outdoors and thinks that the Wilderness Challenge the young people take on in Project K is a great way for them to learn some invaluable life skills, and hopefully unlock many of their hidden strengths and capabilities.
Nick has learnt a huge amount about himself through similar experiences which have shaped him into who he is today.
Tanya Cooke – Trustee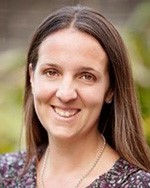 Tanya joined the Board of Trustees for the Graeme Dingle Foundation Canterbury in 2018 as she felt the foundation strongly aligned with her values.
Tanya is currently the Fundraising and Marketing Manager of Cholmondeley Children's Centre in Governors Bay, Christchurch and has over 10 years of global experience working for children's charities including Make-A-Wish Foundation, Child Cancer Foundation – NZ, Barnardos – UK and The Joshua Tree – UK.
Tanya is also a Board of Trustee for Big Brothers Big Sisters New Zealand and is extremely passionate about making a positive difference in the lives of our tamariki.
Mark Dingle – Trustee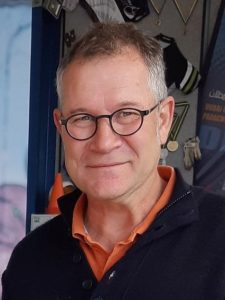 Mark was inspired to join as a Board Trustee in 2016 after hearing Sir Graeme Dingle speak about the work and objectives of the Foundation. The values of the organisation resonated strongly with him and the positive impact the programmes were having in the lives of young people was clearly evident.
In 2017 Mark became the Canterbury Board Chair using his expertise in organisational governance and strategic planning to guide the foundation towards future growth. The goal is to discover new pathways to deliver added benefits to even more Kiwi youth.
In 2020 Mark signed up to become a mentor on the Foundation's flagship programme, Project K. The rewards have been immense; "I see it as a chance to directly encourage and support my young person.  Being able to make even the smallest influence has been a very humbling experience".
Along with the wealth of knowledge and experience Mark has in his professional life, he is also a man of many talents at home. Whether it's tending to his bee hives, marshalling races at the local speedway, hitting the slopes for a touch of skiing or spending time with his whānau, Mark keeps himself busy saying, "it's never a chore if you are doing things you love".