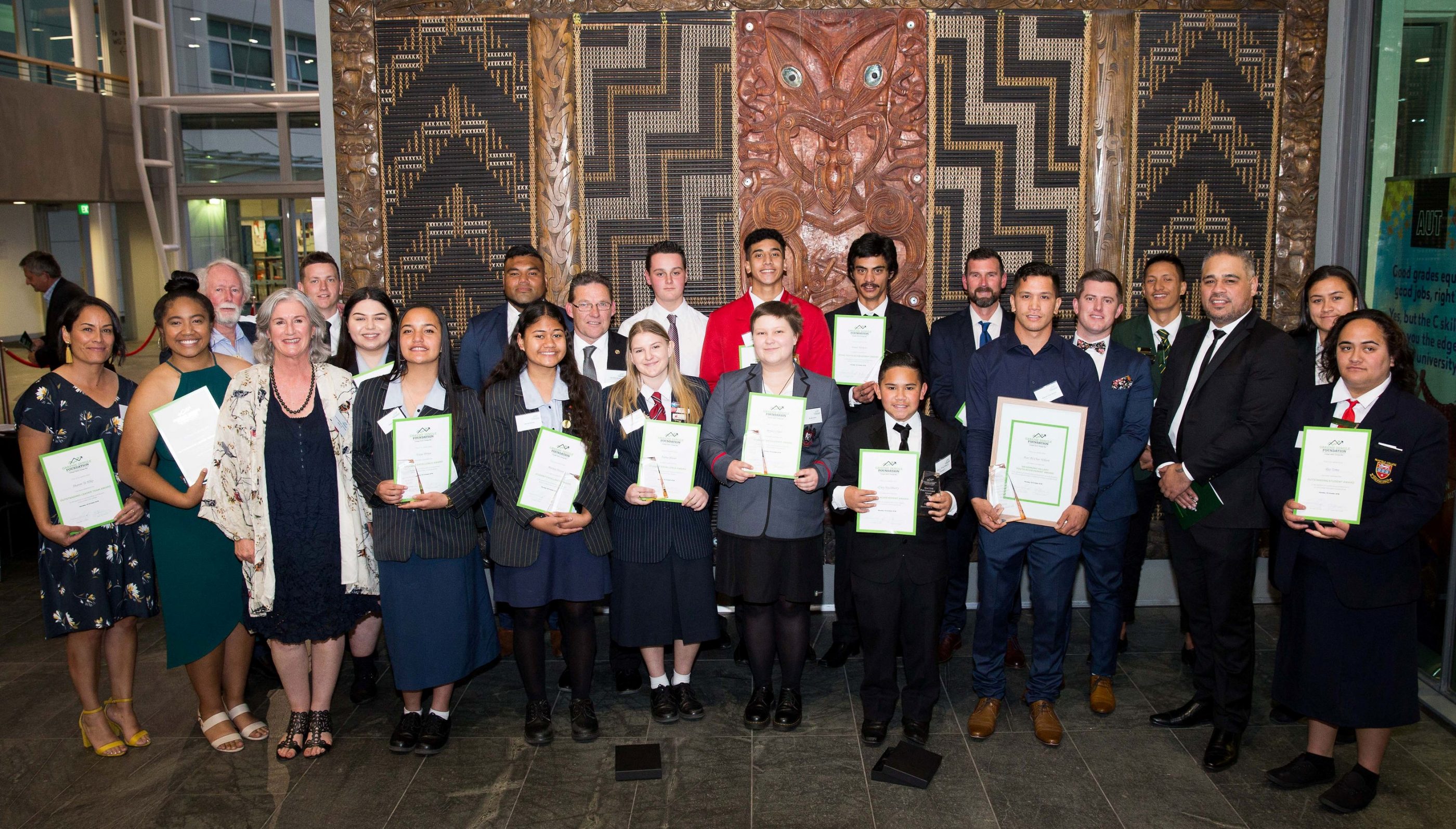 The Graeme Dingle Foundation Excellence Awards recognises exceptional young New Zealanders selected from over 28,000 rangatahi who take part in  Foundation programmes throughout New Zealand. 
Since its inception 18 years ago this prestigious event celebrates our young people, their mentors, programme leaders, volunteers and staff across Aotearoa who have been involved in our youth development programmes including Kiwi Can, Stars, Career Navigator, Project K, Kiwi Tahi and MYND.
Attended by our Patron, the Right Honourable Dame Patsy Reddy, Governor General of New Zealand and other notable dignitaries the Excellence Awards is a celebration of the huge personal growth by our young people. Guests hear the personal stories of our graduates, how they have overcome their own obstacles and the positive impact our programmes have had on their lives.
The Foundation's namesake, mountaineer and outdoor education pioneer, co-founder Sir Graeme Dingle, says the Awards perfectly showcase what the Foundation lives and breathes – helping our tamariki overcome obstacles.
"The ethos of our Foundation is that we want all young New Zealanders to have a life full of possibilities so they can achieve their dreams and make the most of their unique talents. We want to help them build foundations for success.
"The Awards are an amazing opportunity to celebrate this country's future – our children and our young people. It provides a valuable platform for them to recognise their own strengths and muster, from within, the conviction to overcome challenges, both big and small. It is also a reminder of the incredible work that our mentors and volunteers deliver, day in and day out, for children and young people throughout the country.
"Each year, these kids blow me away with their courage, determination and resilience. Above all else, it gives me a tremendous sense of joy to be able to recognise and acknowledge each and every one of our winners, who we are all really proud of," concludes Sir Graeme.
EXCELLENCE AWARDS 2019
WHEN: Wednesday 16 October at 5.30 pm
WHERE: Sir Paul Reeves Building, AUT, Gate 3, 55 Wellesley Street East, Auckland 1010