Kia Kaha Dingle Whānau
Throughout life we face obstacles and right now we're all facing one together. We encourage all our Dingle Whanau to stick to the guidelines our country has been given. If we all unite and stay at home - we can overcome this obstacle.
Updates from our CEO
Our service to tamariki and rangatahi is more vital than ever before as we embark on the uncertainty of the Covid 19 lockdown. Despite the challenges we face the Foundation is intent on finding ways to get through this together. More than ever it is important we help our young people to be resilient and overcome the obstacles that now face Aotearoa as a nation.
Each week our CEO, Jenny Stiles will give an update on our mahi during this unprecedented time and how we plan to continue the important work we do.
Week 1 Update
Tēnā koutou Dingle whanau,
As we face this uncertain time of COVID-19 together we want to thank you for your support of Graeme Dingle Foundation programmes and to let you know that we are thinking of you all and the challenges you will be facing.
The need for our youth development programmes to support rangatahi and tamariki around Aotearoa is stronger than ever before and in the kaupapa of which our organisation was formed, we are here to assist schools to maintain the social and emotional component of student life. As our valued sponsor you play a vital role in this. Participation in our programmes will help students to allay their anxiety, keep social connectedness in a safe way and to build resilience. As we saw with the disruption to routine during the Kaikoura and Christchurch earthquakes we recognise the need to provide continuity for our tamariki, rangatahi and their whanau during this unsettling time.
Our team has moved fast this week to ensure we are able to maintain our programme delivery whether or not schools remain open and have made adaptations so that our programmes can be implemented to learners in their homes or communities should the need arise. Please note that we have postponed all camps until later in the year but have devised engaging local activities that can be run in school or online to continue to stimulate and engage students - the health and wellbeing of learners, school staff and our staff is at the forefront of all revised programme plans. We have also designed a learning theme, based around building connectedness, resilience and kindness, to help with the situation students face during the COVID-19 situation. The learning theme will run across age cohorts and programmes to allow for a cumulative build-up across student communities.
Should school closure occur, an important part of our delivery will be online. The key competencies of the NZ curriculum will remain interwoven into all our programmes. The mentoring and experiential learning which underpins all our programmes will continue so that tamariki and rangatahi can build their resilience, self-efficacy and a sense of hope for the future.
If you have any queries, please feel free to contact me, Claire Baldwin our Head of Partnerships or Kate Sanderson, National Grants Manager.
Ngā mihi nui,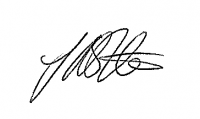 Jenny Stiles
CEO, Graeme Dingle Foundation