Toroa Career Navigator is an programme tailored specifically to 15-24-year olds in the region who are not currently in work or training.
The programme pairs our young people with high-calibre business mentors, and provides an intensive programme of workshops, mentoring, and support – with the aim of helping them find a meaningful job pathway. The mentors will also support those who secure work during their early days of transitioning to the workplace, heightening their chances of success in their new roles.
WHO IS THIS PROGRAMME FOR?
Anybody aged 15-24 years old
Living in Marlborough
Who has found themselves out of work – and who is motivated to transition into employment or training.
Toroa Career Navigator provides a great opportunity to build confidence, learn new skills and prepare effectively for the world of work. Rangatahi will also make new connections, gain insights from industry representatives and have valuable learning experiences that they can add to their CV.
WHAT DOES IT INVOLVE?
The Toroa Career Navigator programme is made up of three main components:
Industry/work-ready support

Individual support

Extended job seeking/transition support
Toroa Career Navigator can support our young people to:
Develop soft skills for work readiness
Develop a knowledge of workplace expectations
Create networks and connections through exposure to industry
Increase confidence and ability to seek employment
Develop a 'Career Action Plan' and a 'Career Portfolio'
WHAT IS EXPECTED OF PARTICIPANTS IN THE COURSE?
To be considered for the programme will mean:
Committing to the full programme (8 week intensive programme plus 8 weeks of "Career Hub")

Participating in 10-12 hours of facilitated learning each week which includes:
Meeting with the Toroa Career Navigator Coordinator weekly

Creating an individualised 'Career Action Plan' and completing a 'Career Portfolio'
Working with a Toroa Career Navigator Mentor
Participating in experiential soft skill workshops, industry visits and guest speaker presentations
Working with others on the programme to plan and implement a community project in Marlborough
Being an active participant in the "Career Hub"

Working towards the 'Career Action Plan' we develop together




HOW DO I REGISTER MY INTEREST?
We're keen to hear from you if you are:
a 15-24 year old, living in Marlborough and not currently in work or training (or know someone in this position)
interested to know more about getting involved as a mentor or workplace
looking to hire a young person for your business or organisation
We'd love to hear from you!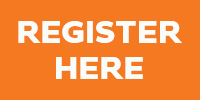 Or for more details please contact:
The Toroa Career Navigator team at Graeme Dingle Foundation Marlborough:
Megan Slape – Programme Coordinator (Youth)
021 025 06222 or megan.slape@dinglefoundation.org.nz
Craig Harper – Programme Coordinator (Industry)
021 272 4442 or craig.harper@dinglefoundation.org.nz
Toroa Career Navigator - what are people saying about it?
Find out more about Toroa Career Navigator - and hear what everyone is saying about it - in this video!
Watch the video