Graeme Dingle Foundation Marlborough's mission is to deliver programmes that are proven to bring positive changes to the lives of young people at the top of the south.
Presently we have two transformational programmes in Marlborough:
Kiwi Can: our energy-packed, primary school programme, teaching positive relationships, values of respect, integrity and resilience, and developing the soft skills needed for our communities and workplaces of the future.
Career Navigator: our unique mentoring programme helping our secondary school students find appropriate career pathways, and developing strong connections between our young people and industries.
Today's fast-paced technological change impacts on many levels within society; from education to employment, from communication to recreation. Our children need to learn skills and strategies to develop into resilient people who can cope and thrive amongst this ongoing evolution and disruption. They need to learn how to work together, understand other perspectives, collaborate for mutual success, and how to bounce back from setbacks.
Our programmes support the development of these skills and values, so our youth are able to overcome the challenges they will inevitably face in life. We want every Marlborough child to know what they have inside is greater than any obstacle.  
Staff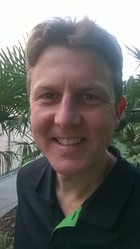 Kelvin Watt – Regional Manager
From a rural upbringing in the deep south to various undertakings around the globe, Kelvin was originally attracted to Marlborough through work at Outward Bound.  With a background in experiential education and personal development the step across to the Graeme Dingle Foundation in 2012 was a small one.
Kelvin's an absolute ball of positive energy and to say he's passionate about making a difference for the community and young people of Marlborough would be an understatement!
"I love talking with schools and whānau about the changes they see in their kids – I'm really proud to be part of the team bringing Kiwi Can and Career Navigator to over 50% of kids across Marlborough."
Kelvin is also a key point of contact for all our sponsors, and with his infectious enthusiasm, it is no wonder we are privileged to have built up such a strong support base in Marlborough.
Kelvin enjoys adventures (with backpack, paddles or pedals) in the Marlborough outdoors – and nowadays these are usually shared with his 3 daughters.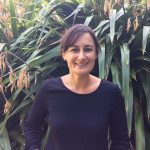 Lisa Preece - Career Navigator Coordinator
Lisa is an incredibly dedicated, innovative and positive person, bringing real attention to detail and professionalism to the role. "It's more than just a job to me, I really believe in our young people and their potential, and I'm excited to be making a difference."
She has played a vital part in ensuring the success of the Career Navigator programme here in Marlborough. Lisa genuinely believes in the power of Career Navigator to change lives and has built a strong team of mentors and supporters around her that feel the same way.
Lisa explains, "I believe that if you're exposed to opportunities and good connections in life – and make use of them - you'll go far, function well in all aspects of life, and set a good example for the generations to come. So, if I can help people in some way in this capacity (and I see my role in Career Navigator doing this), then I'm hooked!"
When she's not working with our students and mentors, Lisa can be found doing adventurous things like tramping, travelling, and climbing mountains in Nepal (no, really!)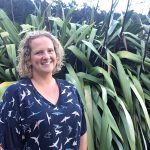 Tania Smith - Career Navigator Facilitator
Tania helps Marlborough students navigate their way through the countless career opportunities presented to them - to help them find a meaningful career pathway, through our Career Navigator programme.
Tania brings over 12 years' training and coaching experience to the role, and says: "Career Navigator is an exciting opportunity for me to work with our students and use my coaching experience to bring out the best in them. One of the most rewarding parts of my job is seeing how the students develop and, through the programme, come to trust in their decision-making process."
In her early working life Tania worked for the New Zealand Customs Service before finding her calling in coaching. Tania has been a personal trainer and health coach, worked in a variety of gyms, workplace wellness programmes and even in the Mediterranean on cruise ships! These days outside of work Tania is kept incredibly busy by family life, with two young sons - as well as studying part-time to complete her diploma in professional coaching.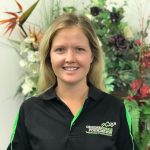 Tayla Hayes - Kiwi Can Team Leader
Tayla's role sees her working closely with the Kiwi Can leaders to develop and deliver the amazing lessons Kiwi Can is known for in Marlborough. Tayla's the kind of a person you can really count on to get things done – efficiency is her middle name!
"I'm a Kiwi Can leader because getting to be a pivotal role model in any child's life is so rewarding! It's really a privilege to be involved in delivering the programme and forming amazing relationships with children in our community. It's not every job that makes it so obvious what a difference you made in the world each day."
Tayla's background is as a marine and environmental scientist, so it is no wonder that she gravitates to the outdoors in her spare time - surfing, diving, mountain bike riding and travelling to see more of New Zealand.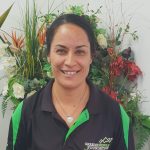 Sharon Te Hiko – Kiwi Can Leader
More commonly known in Kiwi Can land as 'Shaz' or 'Shazza', Sharon came to Kiwi Can in 2017 with a wealth of experience in working with children and young people.
"I love working with children and making a positive impact in their lives.  I'm particularly inspired when I see and hear of how our students are applying the Kiwi Can values and strategies in their everyday life!"
Sharon is active in the Marlborough community and is our go-to person when anything musical is needed.  When not spending quality time with her daughter, Sharon loves spending time in the outdoors, travelling, hanging at church and eating chocolate.
Jordy (Jordan) Peipi – Kiwi Can Leader
Jordan is our very own sporting superstar.  As a national rep in volleyball and someone who loves to play touch rugby, Jordy knows what it's like to succeed in a team and is a fantastic role-model for our local kids.  Getting out with the kids at lunchtimes, playing games and getting to know them more is a highlight of her day.
 "When I first saw the job advertised it sounded like the perfect job for me - mixing my passion for sports and working with children - I have fun at work every single day. It still amazes me how much Kiwi Can benefits every child and makes me super pleased to be part of it"
Inspired by her work with the children, Jordy has also begun her teacher training in 2019. Outside of her work, study and sporting commitments – is there any time left over? – Jordy loves spending time with her friends and catching up on her favourite Netflix series.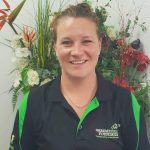 Gemma Miller - Kiwi Can Leader
Gemma came to us at Graeme Dingle Foundation Marlborough from an early childhood background, with experience in preschools and in-home care. As a mother herself she brings valuable life experience and a thoughtful maturity to her approach with the children. She really enjoys working with the primary school-aged Kiwi Can kids these days:
"I became a Kiwi Can leader because I want to help kids reach their full potential. I also know what it's like to be excluded and bullied as a kid, so if I can do something to stop that type of behaviour from happening, I want to do my bit. I've seen first-hand what kind of difference Kiwi Can is making and it's a very moving and humbling experience".
Gemma's a keen sportsperson, playing netball, and skiing in the winter, and playing touch rugby and water sports in the summer. You might also be surprised to know she's also an experienced scuba diving instructor – a woman of many talents!
Fili (Filimoe'ulie) Moala Fotu - Kiwi Can Leader
Fili's a genuine, compassionate leader who creates special bonds with our Kiwi Can kids. You can usually find Fili at the centre of a group of engaged children, with fun and laughter surrounding them.
"Being able to make a special connection with the kids I meet is an incredible privilege. It's neat to be a positive influence and role model the things we learn about in Kiwi Can by not only showing and teaching it in school – but also out in the community, by living the Kiwi Can values."
Fili is also our resident dance legend. It is no exaggeration to say this guy really has the moves! Outside of Kiwi Can he's a hip-hop dance teacher, as well as keeping fit and active by dancing himself – and he recently competed in the Hip-Hop New Zealand dance competition in Christchurch.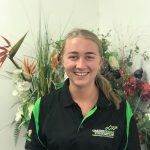 Liv (Olivia) Pinkerton - Kiwi Can Leader
Liv's calling is clearly working with kids. Her kind and engaging approach really brings out the best in the children, and she has a loyal following wherever she goes.
"My favourite part of my role is having so many little friends and getting to bond and build relationships with so many Marlborough children. It's so rewarding to see the children step outside of their comfort zone and really grow - especially in confidence. And being able to be involved in school and community events is also really awesome."
Liv is currently studying to complete the second year of her teaching degree, as well as being an amazingly committed Kiwi Can leader. She also plays and coaches netball, and still makes time to spend with her family and friends. You could also say she's an expert in time management to fit that all in her week!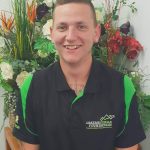 Angus Adams-Fyfe - Kiwi Can Leader 
Angus was born and bred in Marlborough (Canvastown, in fact) and came to Kiwi Can after he finished his Sports and Recreation course, which included a coaching component. Angus discovered he really enjoyed the coaching side – and by being involved with Kiwi Can he got to be a 'coach' to hundreds of Kiwi Can kids each week!
"I love having the opportunity to be a positive role model for the children and helping show them their potential. It's a lot of fun spending time with the kids and building those positive relationships."
Angus can often be found in the playground at playtimes and lunchtimes, is a champ at most playground games, and a walking 'child-magnet' as the kids literally flock to hang out with him. Part of the reason he can keep up with the children so well is that he's super-fit from the training he does regularly in the boxing ring.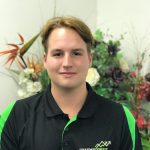 Daniel Brunel - Kiwi Can Leader
Kiwi Can leader Daniel's bright personality brings a lot of life to Kiwi Can classes. Daniel's a talented actor (having taken art in a number of combined colleges productions, including a lead, Juan Peron in Evita), and this brings a whole other element to his Kiwi Can lessons.
"Its amazing watching the boost of confidence and knowledge that Kiwi Can provides. It's super-rewarding and I feel proud to be making a difference for the next generation here in Marlborough. There's also never a dull day in this job, it's amazing how thoughtful - and entertaining - the kids can be!"
When he's not in the Kiwi Can shirt, Daniel loves to play football and is part of a martial art and boxing group. It's fair to say anything physical probably has his name on it. He's also never afraid of stepping outside his comfort zone, and loves a good challenge, all of which helps make him a great role model for the kids.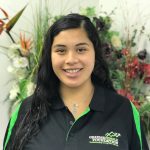 Kahu Tauwhare – Kiwi Can Leader
Kahu developed her love for working with children while studying sport and recreation at the Marlborough Community College.  Children are drawn to Kahu's friendly smile and manner and since becoming a Kiwi Can leader there's been no looking back!

"The most rewarding thing about Kiwi Can is watching the kids put into practise the things we teach in our lessons.  When I see them using these strategies outside of our Kiwi Can classes it shows me they're engaged in what we're teaching and that we're really making a difference.  It's such a great feeling!"
When not at work Kahu enjoys spending time with her family as well as travelling and exploring new towns and cities.  She does appreciate some pampering from time to time, as well as that occasional extra sleep-in on the weekends.  
Trustees
Nicki Stretch (Chair)
Karen Draper
Lucy MacLean
​Mark Unwinn
Geoff Matthews
Glyn Walters
MJ Loza