Graeme Dingle Foundation Marlborough's mission is to deliver programmes that are proven to bring positive changes to the lives of young people at the top of the south.
Staff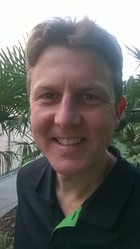 Kelvin Watt – Regional Manager
From a rural upbringing in the deep south to various undertakings around the globe, Kelvin was attracted to Marlborough through work at Outward Bound.  With a background in experiential education and personal development the step across to the Graeme Dingle Foundation in 2012 was a small one.
"I love talking with teachers and parents about the changes they see in their kids – I'm really proud to be part of the team bringing Kiwi Can to so many kids across Marlborough"
Kelvin enjoys adventures (with backpack, paddles or pedals) in the Marlborough outdoors – and nowadays these are usually shared with his 3 daughters.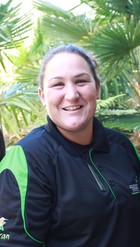 Diane Huntley – Kiwi Can Team Leader
It would be difficult to find a more passionate Kiwi Can leader on the planet.  Di's energy and enthusiasm for kids shines through and we're very fortunate to have had Di in the Kiwi Can shirt since we started in the region in 2014.

"It is such a satisfying role, I love seeing the growth in kids over our time with them – sometimes it's like my family has expanded… by 1700!"
Born and bred in Picton, Di loves her rugby and the outdoors - she can often be found sharing her fishing skills with her two boys in the Marlborough Sounds.
(if you're visiting Picton School on a Kiwi Can day – no, you're not seeing double – that's Di's twin sister in the Kindergarten next door!)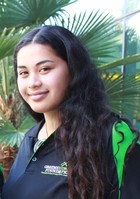 Kahu Tauwhare – Kiwi Can Leader
Kahu developed her love for working with children while studying sport and recreation at the Marlborough Community College.  Children are drawn to Kahu's friendly smile and manner and since becoming a Kiwi Can leader there's been no looking back!
"The most rewarding thing about Kiwi Can is watching the kids put into practise the things we teach in our lessons.  When I see them using these strategies outside of our Kiwi Can classes it shows me they're engaged in what we're teaching and that we're really making a difference.  It's such a great feeling!"
When not at work Kahu enjoys spending time with her family as well as travelling and exploring new towns and cities.  She does appreciate some pampering from time to time, as well as that occasional extra sleep-in on the weekends.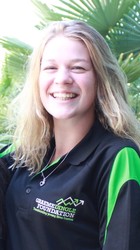 Katie Foley-Taylor – Kiwi Can Leader
Our very own team energiser-bunny!  It's very plain to see that Katie loves working with kids (she's definitely in the right job), and her vivacious personality brings out the best in them – there's definitely no chance to get bored when Katie is about.
"For me the most rewarding thing about being a Kiwi Can leader is in the bonds I make with the kids.  It is so cool to be a 'bestfriend' to 400 mini people.   I love that I get to be a kid again! At lunch times I even get to play on the playground. It's so cool getting to hang out all week with such fun, creative, clever and ambitious minds."
Each day when Katie hangs up her Kiwi Can shirt, she'll generally be putting on her dancing shoes.  What does she do outside of Kiwi Can?… dancing, dancing and more dancing!  As an experienced dance teacher Katie's personal motto could well be 'dance like nobody's watching…'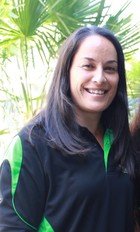 Sharon Te Hiko – Kiwi Can Leader
More commonly known in Kiwi Can land as 'Shaz' or 'Shazza', Sharon came to Kiwi Can with a variety of experience in working with kids; as an ESOL teacher aide, youth club educator and after-school carer.
"I love working with children and making a positive impact in their lives.  I'm particularly inspired when I see and hear of how our students are applying the Kiwi Can values and strategies in their everyday life – it really does sink in!"
Sharon is active in the Marlborough community and is our go-to person when anything musical is needed.  When not spending quality time with her daughter, Sharon will be involved in one of her many interests; netball, touch, guitar, drums, singing, chilling at church and walking in the Wither Hills.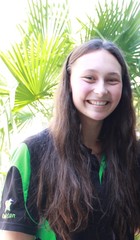 Jordan Peipi – Kiwi Can Leader
Jordan is our very own sporting superstar.  A national rep in both volleyball and touch rugby, Jordy knows what it's like to succeed in a team and is a fantastic role-model for our local kids.  Getting out with the kids at lunchtimes, playing games and getting to know them more is a highlight of her day.
 "when I first saw the job advertised it sounded like the perfect job for me - mixing my passion for sports and working with children - I have fun at work every single day. It still amazes me how much Kiwi Can benefits every child and makes me super pleased to be part of it"
Outside of her work and sporting commitments – is there any time left over? – Jordy loves spending time with her friends and catching up on her favourite Netflix series. 
Trustees
Nicki Stretch (Chair)
Karen Draper
Lucy MacLean
​Mark Unwinn
Geoff Matthews
Glyn Walters
MJ Loza