Everyday Kiwi kids are faced with obstacles that can be hard to overcome. All Tamariki deserve the chance to have a great future – sometimes all they need is a helping hand and guidance along the way. That's what the Graeme Dingle Foundation does. 
Our programmes help young people thrive, develop confidence in who they are to make the most of their precious lives and become positive contributors to our communities.
We are proud to be the official charity of New Zealand Rugby.  Together we're showing Kiwi Kids that what they have inside is greater than any obstacle.
Overcoming Obstacles with the Black Ferns
We make it our mission to help our youth grow in confidence, building strong communities and working towards a brighter future for all Kiwi kids.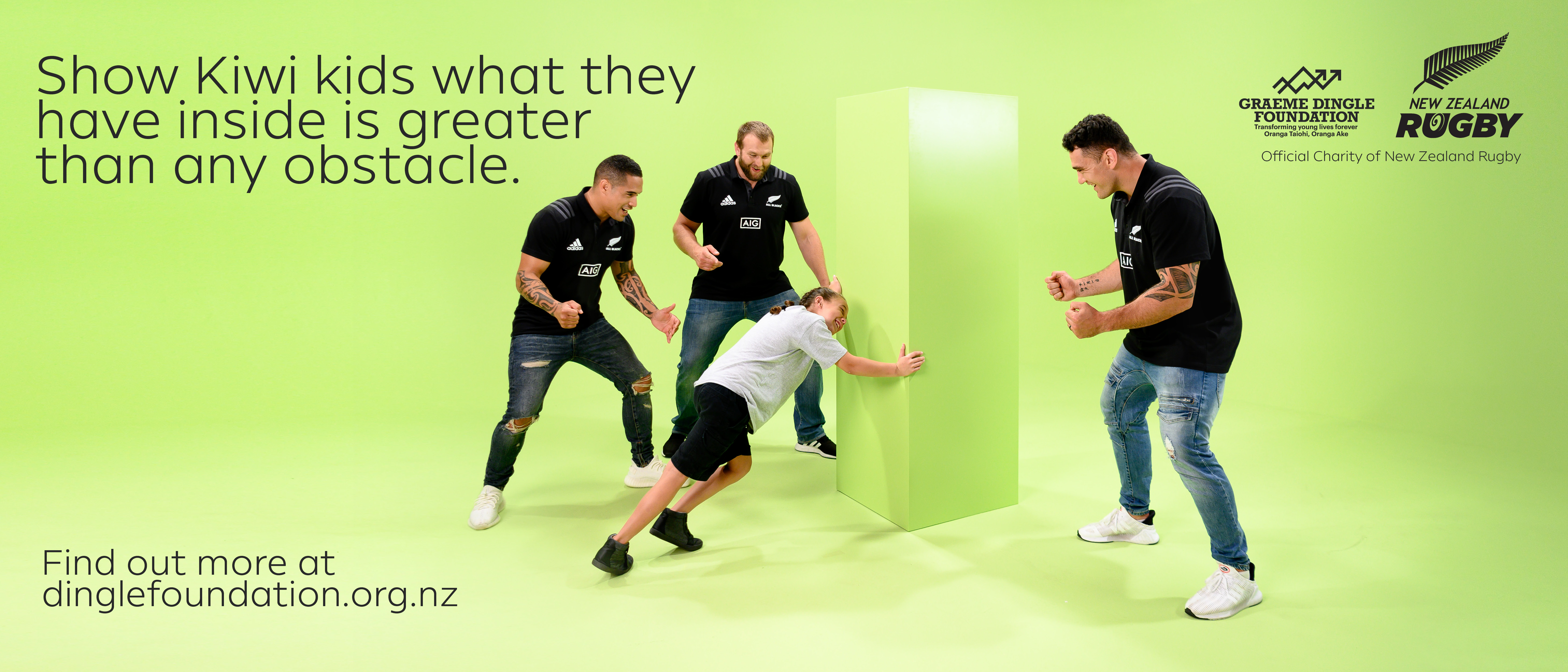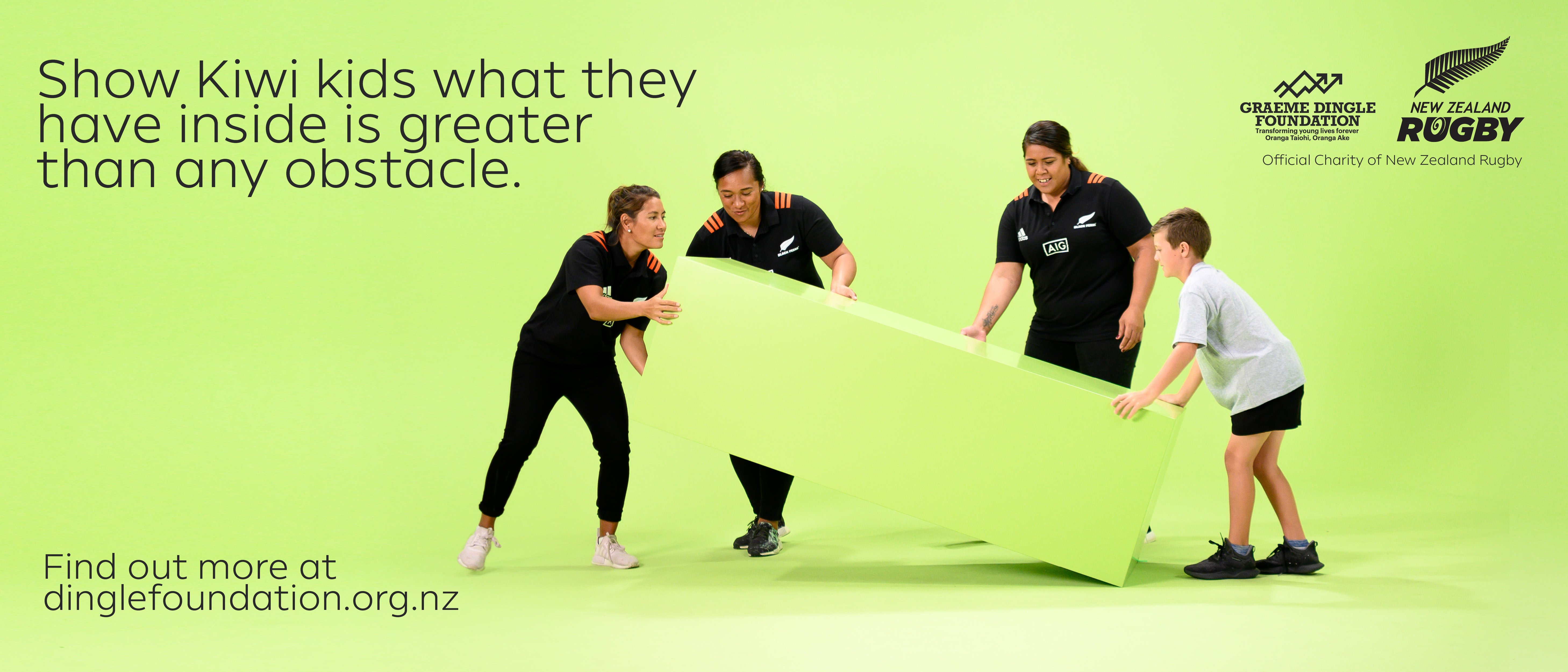 All Blacks Advice
We asked Aaron Smith, Codie Taylor and Joe Moody how they overcome their obstacles in life. Check out what they had to say.
NZ Rugby joins with Graeme Dingle Foundation to improve kids' lives
Black Ferns Sevens stars visit Mount Maunganui school
Sponsored Content
NZ Rugby joins with Graeme Dingle Foundation to improve kids' lives

New Zealand Rugby (NZR) has appointed the Graeme Dingle Foundation as the official charity of the organisation and its national teams.
The announcement was made today at Pomaria School in Henderson with children who have benefitted from Graeme Dingle Foundation programmes, former All Black Keven Mealamu, and members of the Black Ferns, Black Ferns Sevens and All Blacks Sevens teams.
NZR Chief Executive Steve Tew said the Graeme Dingle Foundation's programmes addressed many of the challenges children and teenagers face in New Zealand and NZR was keen to help them reach an even bigger audience.
Read more
Black Ferns Sevens stars visit Mount Maunganui school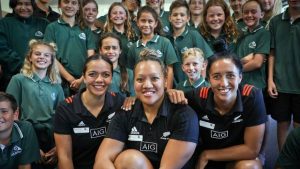 New Zealand rugby stars are having an impact in the classroom of some Western Bay of Plenty schools.
Black Ferns Sevens captain Sarah Hirini and fellow sevens player Stacey Waaka and Black Ferns prop Toka Natua were at Mount Maunganui Intermediate…
Read more
Sponsored Content
We've been lucky enough to have the team at Stuff write sponsored content for us. 
Check it out here.