Operated by Rotorua Youth Development Trust under licence of the Graeme Dingle Foundation.
Trustees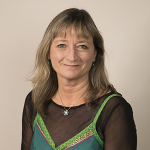 Robyn Skelton
Robyn has previous and current Board experience and comes to the Trust with an education (teaching and management) and local government management background. She was Head of Registry at Toi Ohomai Institute of Technology where she worked on business process improvement before taking up her current position as Executive Officer for Tauranga City Council. Her current role sees her support the Chief Executive (CE) with dual responsibilities incorporating the provision of advice, research and support to the CE, with the identification of opportunities for the organisation.
From Rotorua, Robyn is passionate about working with young people to help them with their development. In 2016 she worked with the five Rotary Clubs of Rotorua to bring Kiwi Can to Rotorua and is thrilled to now be on the Trust to support the development and delivery of the Graeme Dingle Programmes in her own rohe.

Heather Keefe 
Originally from Belfast Northern Ireland Heather has been living in Rotorua for the past 17 years.She completed a BSc in Finance at the Queens University of Belfast. Heather is a member of the Chartered Accountants Australia and New Zealand and is currently employed as the Company Accountant for Polynesian Spa.
Heather is a Rotary Rotorua Sunrise member, and is the Youth Director for 2017/2018.  She has a keen interest and supporter of various philanthropic ventures together with her husband Mike who is of Ngati Kahungunu and Te Arawa descent.

Martin Kinder
Martin joins the Trust with a background in the trustee industry. After 25 years with NZ Guardian Trust in Palmerston North, Martin transferred to Rotorua in 2000 and then moved to Hulton Patchell Accountants who merged with Deloitte in 2013. He works extensively with Maori Trust boards providing trust administration support. Martin also works with private Trusts and acts personally as a trustee for several large private trusts. His background in trust administration means he is conversant with the need for trustees to focus on good governance to create an environment for good management practice and processes.
He has community involvement through the Rotary Club of Rotorua having been President in 2009 and is currently treasurer. Martin is also a Past President and committee member of the Rotorua Tennis Club. Martin is excited to be joining a great team of trustees charged with introducing Kiwi Can to Rotorua to help transform young lives for the benefit of those children and our local community.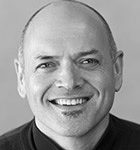 Greg Menendez
Greg is passionate about helping individuals, teams and communities to realise their potential. In his day job he teaches business teams and entrepreneurs how the human mind works so they can realise all their potentials. Prior to this he spent over 10 years consulting in business strategy and brand architecture. His last corporate role was as Marketing Director at Nike NZ.
Greg is very fond of Rotorua. He's travelled there for years to ride the mountain bike tracks and subsequently lived there for 3 years. During that time he brought Green Drinks to Rotorua which still thrives today.
Greg has a Bachelor of Technology (Industrial Engineering), a post graduate Diploma of Business (Marketing), a Diploma of Facilitation and is trained in a new paradigm for human psychology called The 3 Principles (which he now teaches via his business Like Never Before).
He feels privileged to be on the Graeme Dingle Foundation Board in Rotorua and is keen to contribute to help make it a highly productive Board so that it can impact the wider Rotorua community in a profound way.
Greg lives in the Bay of Plenty (Waihi Beach) with his wife Anna and their 3 boys Jethro, Rico and Milan.
Ruth Barnes
Ruth has a substantial background in education in New Zealand having held positions in the early childhood, primary and tertiary sectors for over 30 years and is currently the Faculty Leader of Education, Health, Nursing and Social Services at Toi Ohomai Institute of Technology. She has a Masters in Education with Honours, is a New Zealand registered teacher and an Associate Fellow Institute of Management New Zealand.
Ruth is passionate about delivering quality education and providing opportunities for children and their whanau, knowing the difference that it can make to lives. Something she has experieced with her own whanau of three sons and four grandchildren. Ruth is a widow and has lived in Rotorua for the past eight years.
Former roles include Head Teacher Thames Kindergarten. Base Coordinator Te Tari Puna Ora o Aotearoa NZ Childcare Association, Head of Department Early Childhood Education Waiariki Institute of Technology, Board member and Trustee for a range of community based organisations.