Rotorua – Who we are:
With your help, Graeme Dingle Foundation Rotorua supports 1400 tamariki and rangatahi, across 6 schools in Rotorua every week. Our purpose is to strengthen the Rotorua community by supporting children and young people to be resilient, have self-belief and fulfil their potential. 
We currently run three programmes: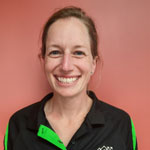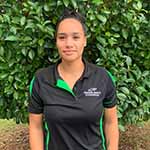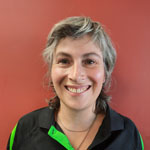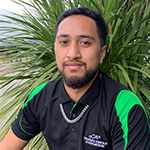 Nicola - Regional Manager
Nicola has extensive experience in fundraising, marketing and management experience in the not for profit sector. She has also worked with rangatahi in the outdoors both in New Zealand and overseas and still spends most of her spare time outdoors hiking, kayaking, swimming or biking – you name it! She is inspired by the Graeme Dingle Foundation because of their proven mahi to make real, positive change. "I like that we measure the success of our programmes so we know the potential impact we can have here in Rotorua."
Email
Sharnese - Kiwi Can Coordinator
Sharnese Tutara was born and raised in Rotorua and went to Rotorua Girls High School. She joined the Kiwi Can team in 2022 and jumped straight into taking lessons. Sharnese has over 7 years' experience working in the ECE sector as well as a love for team sports and any outdoor activities.
Sarah - Career Navigator Coordinator
Sarah comes from a background in psychology and education. She grew up in Rotorua and studied in Christchurch. After spending many years living in the South Island and around the globe, she returned to Rotorua with her husband and three children where they enjoy the lakes, beaches, and forests close by. Sarah enjoys travelling, meeting people and has a passion for all things creative. She started studying Career Development in 2020 and it was this interest in coaching people to reach their potential that led her to the coordinator position for the Career Navigator programme. She feels privileged to be walking beside our rangatahi at a pivotal place in their lives and doing so through such an integral organisation.
Makeda - Kiwi Can Leader
I was born and bred in Porirua, my family tie back to the mighty Waikato but I now reside in beautiful Rotorua. I am a Kiwi Can Leader for Kaitao School. I hope to bring my skills of communicating & building rapport with the students to this role and look forward to progressing within this awesome team here at Graeme Dingle Foundation Rotorua. Hearing the term "Matua Keeda" is going to take some getting use to!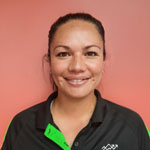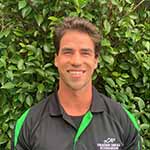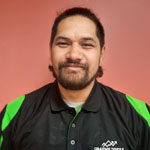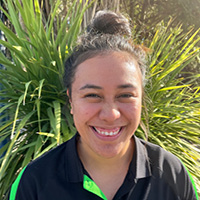 Nikii - Kiwi Can Leader
Nikii has an extensive background in sports retail, reflecting her passion for all sports. You'll often find her on the hockey turf or watching her tamariki play touch. She has also spent time in the education and youth space at Western Heights High School, Selwyn Primary and Te Pihotahanga. "As a KCL it has been so rewarding to be able to teach a child something new, to help them recognise a strength they didn't know they had and to see them face challenges and give things a go. We have some pretty amazing young people here in Rotorua." Nikii is now studying to be a teacher but still jumps in to cover Kiwi Can from time to time.
Mitch – Kiwi Can Leader
Mitch joined the team in 2022 with a health and fitness background, having worked as a personal and group instructor. Mitch enjoys coaching, sharing knowlege and bringing out the best in others, while having fun. On his days off, you'll find him exploring the outdoors from hiking to paddling.
Putahi - Kiwi Can Leader
Tena koutou katoa, ko Putahi Heretaunga-Renata toku ingoa. I am currently working as a Kiwi Can Leader here in Rotorua. I am inspired by the Graeme Dingle Foundation because of the opportunity we get to make a difference in a young person's life through education and games – passing on knowledge and skills for them to utilise as tools to succeed in school and life. In my spare time, I love to get out of the house and play all kinds of sports to stay fit and healthy. Spending quality time with friends and family is important to me as I love to be around good people.
Natasha - Kiwi Can Leader
Natasha has a vast background in farming and horticulture and you'll often find her outdoors searching for a fun-packed adventure. Natasha has helped coordinate and assist with running school camps, kids camps and horse camps all held at Lakes Ranch Rotorua. From her time spent at Lakes Ranch she has come to realise her strengths are in helping others and working alongside children of all ages. Natasha is planning to start studying next year to enhance her knowledge and still pursue a career in youth work.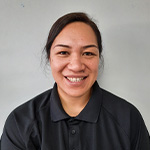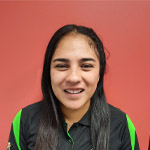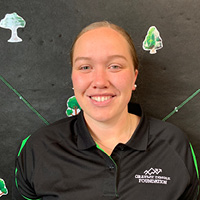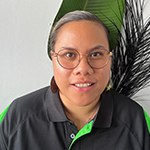 Koni – Stars Teina Facilitator
Koni joins the team from Graeme Dingle Foundation Waikato where she played an integral part in developing Stars Teina. As a Stars Teina Facilitator, her passion is to ignite rangatahi thinking and encourage them to explore ideas, so they can understand themselves, other people and the world around them better. In her free time, Koni trains at a boxing gym and attends church most Saturday mornings.
Angela - Stars Teina Facilitator
Tena koutou katoa, ko Angela Hudson-Pryor tenei. Angela studied a Bachelor of Teaching at Waikato University and joins us from Te Waiariki Purea Trust in the Manawe wera team, working with rangatahi in the outdoors space. Angela loves being outdoors and spending time with her whānau. Angela brings her passion for supporting rangatahi to help launch our Stars Teina programme.
Boronia - Stars Teina Coordinator
Boronia is a superstar with tamariki and rangatahi. Having spent time working at a Youth Centre in Dannevirke and Te Maioha O Parekarangi Residence, she is passionate about positive youth development and planting the seed to help support rangatahi to grow. In her spare time, you can catch her on the netball court, touch field or running around after her son. Boronia is excited to work with kura and community alike.
Lia - Kiwi Can Leader
I am born and bred in Rotorua. I come from a big family and I like to say I have a 'fruit salad' background! I am the 3rd oldest out of my 10 siblings. In this role, I am looking forward to learning and giving my all to support our tamariki showing our core values. What makes my day is seeing tamariki smiling. In my downtime, I love writing, going to the gym and of course, spending time with my hubby and our two children.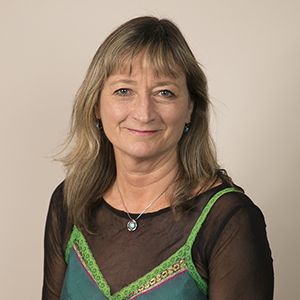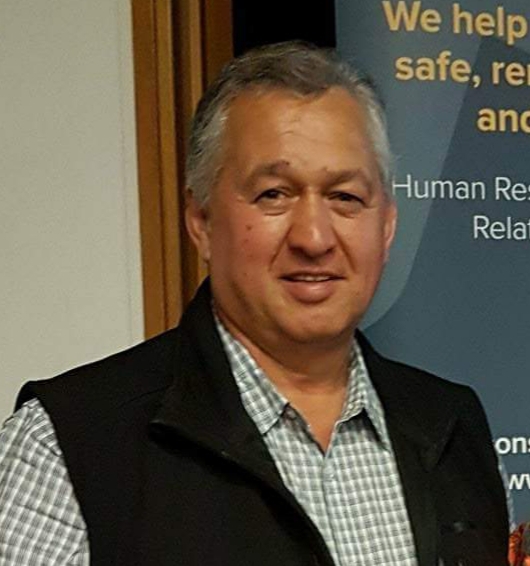 Heather Keefe – Chairperson
Originally from Belfast Northern Ireland Heather has been living in Rotorua for the past 17 years.She completed a BSc in Finance at the Queens University of Belfast. Heather is a member of the Chartered Accountants Australia and New Zealand and is currently employed as the Company Accountant for Polynesian Spa.Heather is a Rotary Rotorua Sunrise member, and is the Youth Director for 2017/2018. She has a keen interest and supporter of various philanthropic ventures together with her husband Mike who is of Ngati Kahungunu and Te Arawa descent.
Robyn Skelton (Te Ati Awa Nga Rahiri)
Robyn has previous and current Board experience and comes to the Trust with an education (teaching and management) and local government management background. She was Head of Registry at Toi Ohomai Institute of Technology and Executive Officer for Tauranga City Council. She returned to Rotorua in 2019 and now manages Parksyde, a very popular activity centre for the older person. From Rotorua, Robyn is passionate about working with young people to help them with their development. In 2016 she worked with the five Rotary Clubs of Rotorua to bring Kiwi Can to Rotorua and is thrilled to be on the Trust to support the development and delivery of the Graeme Dingle Programmes in her own rohe.
Martin Kinder – Secretary
After 25 years with NZ Guardian Trust in Palmerston North, Martin transferred to Rotorua in 2000 and then moved to Hulton Patchell Accountants who merged with Deloitte in 2013. He works extensively with Maori Trust boards and private Trusts, including acting personally as a trustee for several large private trusts. His background in trust administration means he is conversant with the need for trustees to focus on good governance to create an environment for good management practice and processes. He has community involvement through the Rotary Club of Rotorua as well as past President and committee member of the Rotorua Tennis Club. Martin is excited to be joining a great team of trustees to help transform young lives.
Mike Keefe (Ngati Kahungunu, Te Arawa)
I am a long-time employee of NZ Police. I am passionate about reducing family harm in our communities, recognising that a key solution lies with the delivery of educational programs as promoted by the Graeme Dingle Foundation and other educational initiatives. I hold a long-term interest in youth issues having been on several committees and Trusts including the former Chair of the Rotorua Community Youth Centre Trust. I am an Elected member of the Rotorua Energy Charitable Trust and a Presiding member (Chair) of the BOP and Gisborne Lotteries Distribution Committee. I am also a current Justice of the Peace. I was privileged to be awarded a QSM for services to the community.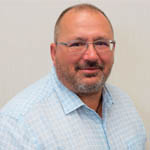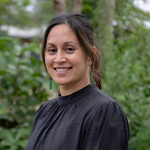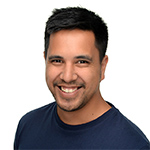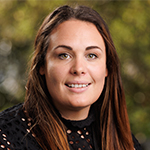 Craig Tiriana (Ngati Rereahu, Ngati Maniapoto, Ngati Paretapoto)
I volunteered to work on this trust because I am passionate about Rotorua and believe that a great community has to care, encourage and enable young people to be their best. During my working career, I have worked in both local and central government organisations, retail, tertiary education and media and I am a member of the Public Relations Institute of New Zealand. I currently work for Rotorua Lakes Council and I have volunteered on several community groups and boards with an emphasis on various sports during the last 25 plus years.
Olivia Dhanjee (Ngāti Pikiao, Te Whakatōhea, Gujarat)
Olivia Dhanjee is a thought leader and effective advocate for the seamless transition of rangatahi into sustainable and meaningful employment. Her strong emphasis on collaboration, co-design and quick action has enabled key relationships with rangatahi centric and community organisations to thrive and flourish. Olivia believes it is our collective responsibility to ensure our young people have equitable access to participate in education pathways that enable the social and economic transformation of our whānau and community. Olivia is currently the Chief Advisor Education to Employment at the Ministry of Education and was previously the Head of Youth and Community Engagement at Toi Ohomai Institute of Technology – Te Pūkenga.
Louix Waru (Ngāpuhi, Te Rarawa, Te Whakatohea)
The opportunity to contribute to our community through this foundation is something I feel very fortunate to be a part of. This is my first governance role, and I have significant experience in education and local government where I currently engage with the community, iwi, and schools. Outside of work I am usually busy catering to my three daughters and wonderful wife.
Kylie Gunn
Kylie was born in Rotorua, she has over 15 years' experience in marketing and communications across multiple industries, including lecturing. Kylie works for Scion, a Crown Research Institute in Rotorua. She is excited to be part of the team that is making a difference for our rangatahi. She is a busy mum to two girls and spends her spare time with her young family and extended whānau.