Operated by Rotorua Youth Development Trust under licence from the Graeme Dingle Foundation.
Trustees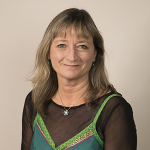 Robyn Skelton
Robyn has previous and current Board experience and comes to the Trust with an education (teaching and management) and local government management background. She was Head of Registry at Toi Ohomai Institute of Technology where she worked on business process improvement before taking up her current position as Executive Officer for Tauranga City Council. Her current role sees her support the Chief Executive (CE) with dual responsibilities incorporating the provision of advice, research and support to the CE, with the identification of opportunities for the organisation.
From Rotorua, Robyn is passionate about working with young people to help them with their development. In 2016 she worked with the five Rotary Clubs of Rotorua to bring Kiwi Can to Rotorua and is thrilled to now be on the Trust to support the development and delivery of the Graeme Dingle Programmes in her own rohe.

Heather Keefe 
Originally from Belfast Northern Ireland Heather has been living in Rotorua for the past 17 years.She completed a BSc in Finance at the Queens University of Belfast. Heather is a member of the Chartered Accountants Australia and New Zealand and is currently employed as the Company Accountant for Polynesian Spa.
Heather is a Rotary Rotorua Sunrise member, and is the Youth Director for 2017/2018.  She has a keen interest and supporter of various philanthropic ventures together with her husband Mike who is of Ngati Kahungunu and Te Arawa descent.

Martin Kinder
Martin joins the Trust with a background in the trustee industry. After 25 years with NZ Guardian Trust in Palmerston North, Martin transferred to Rotorua in 2000 and then moved to Hulton Patchell Accountants who merged with Deloitte in 2013. He works extensively with Maori Trust boards providing trust administration support. Martin also works with private Trusts and acts personally as a trustee for several large private trusts. His background in trust administration means he is conversant with the need for trustees to focus on good governance to create an environment for good management practice and processes.
He has community involvement through the Rotary Club of Rotorua having been President in 2009 and is currently treasurer. Martin is also a Past President and committee member of the Rotorua Tennis Club. Martin is excited to be joining a great team of trustees charged with introducing Kiwi Can to Rotorua to help transform young lives for the benefit of those children and our local community.
Amanda Wallis
Amanda is an Employment Relations Consultant who has been independently contracting to a variety of businesses and industries (including Employers and Manufacturers Association members in the Central North Island and Bay of Plenty) for a umber of years.  Prior to that she held senior HR positions in the health, forestry, manufacturing and agriculture industries.
Amanda delivers pragmatic solutions for employment issues and specialises in the area of bullying and sexual harassment - as an investigator and educator.  She holds a Bachelor of Arts majoring in Psychology and Organisation Studies.
Mike Keefe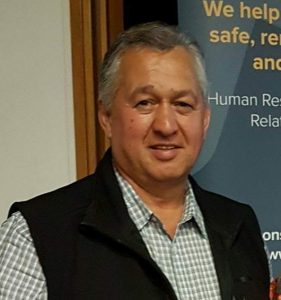 Belinda Yabsley
Staff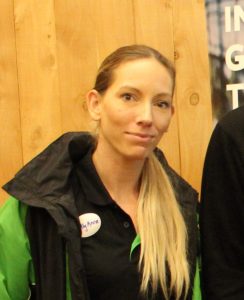 Kellyanne Fitzell - Kiwi Can Leader
Kellyanne worked in Early Childhood education and on school holiday programmes before joining the Kiwi Can team in 2019.  She is raising four children and has a passion for health and fitness, with a desire to see all children reach their full potential.  Kellyanne can usually be found playing sport and having running races at lunch times, or taking students for yoga sessions on wet days.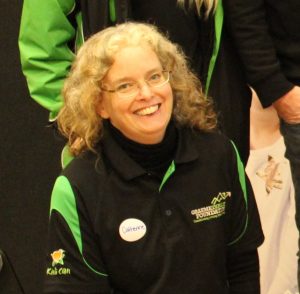 Catherine Phizacklea - Kiwi Can Leader
Catherine joined the team in 2019 after gaining experience in community programmes and as a parenting programme facilitator.  She is a Mum of four and has been a Heart Kids Camp supporter over several summers with her youngest son.  Catherine has a passion for literacy and the creative arts.  She has a background in science and an interest in having adventures in the outdoors.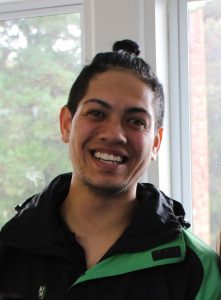 Joe Walker - Kiwi Can Leader
Joe joined the team in 2019 after being a Youth Worker at Te Maioha O Parekarangi, the Youth Justice Residence in Rotorua.  He has a strong interest in sport, health and fitness and is driven to support the tamariki and rangatahi of Rotorua to be the best they can be.  A big kid at heart, Joe brings boundless energy to the Kiwi Can lessons and enjoys playing games and bringing the fun!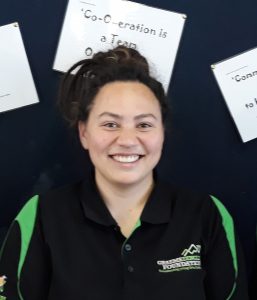 Cori Maroroa - Senior Kiwi Can Leader/Assistant Co-ordinator
Cori moved back to Rotorua after receiving a Diploma in Sport and Exercise Science, then a period working as a Primary Sport Coach and Advisor with Counties Manukau Sport.  She loves playing sport and shares her skills and enthusiasm for a variety of sports (basketball, Turbo Touch, Ki o Rahi, Ultimate Frisbee, the list goes on...) with the students in our Kiwi Can schools.  Cori is a 2018 founding member of the Kiwi Can delivery team in Rotorua and was a Kiwi Can student herself back in the day in Manurewa.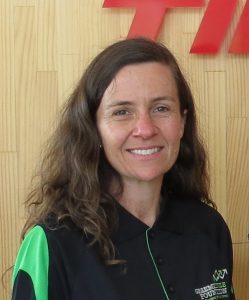 Megan Kusabs - Regional Manager
Megan comes from a background in conservation, health and education.  She has a special interest in sustainable communities, wellbeing and performing arts.  Megan moved to Rotorua in 2016 with her husband, Scotty and 3 sons after raising the boys in the Hunua Ranges where Scotty was a Park Ranger.  She hails originally from Perth, Western Australia and has family ties across NZ, mainly in South Canterbury.  Megan was drawn to this role because of the benefits the Graeme Dingle Foundation programmes provide to individuals and the community.  She feels privileged to be walking alongside our partner schools in Rotorua.