Drop for Youth
Would you drop from 9,000ft to help transform young lives forever? Would you drop for young people, to help them know that what they have inside them is bigger than any obstacle? We're daring people to get outside of their comfort zone, just like our young people do through our programmes.
Find out more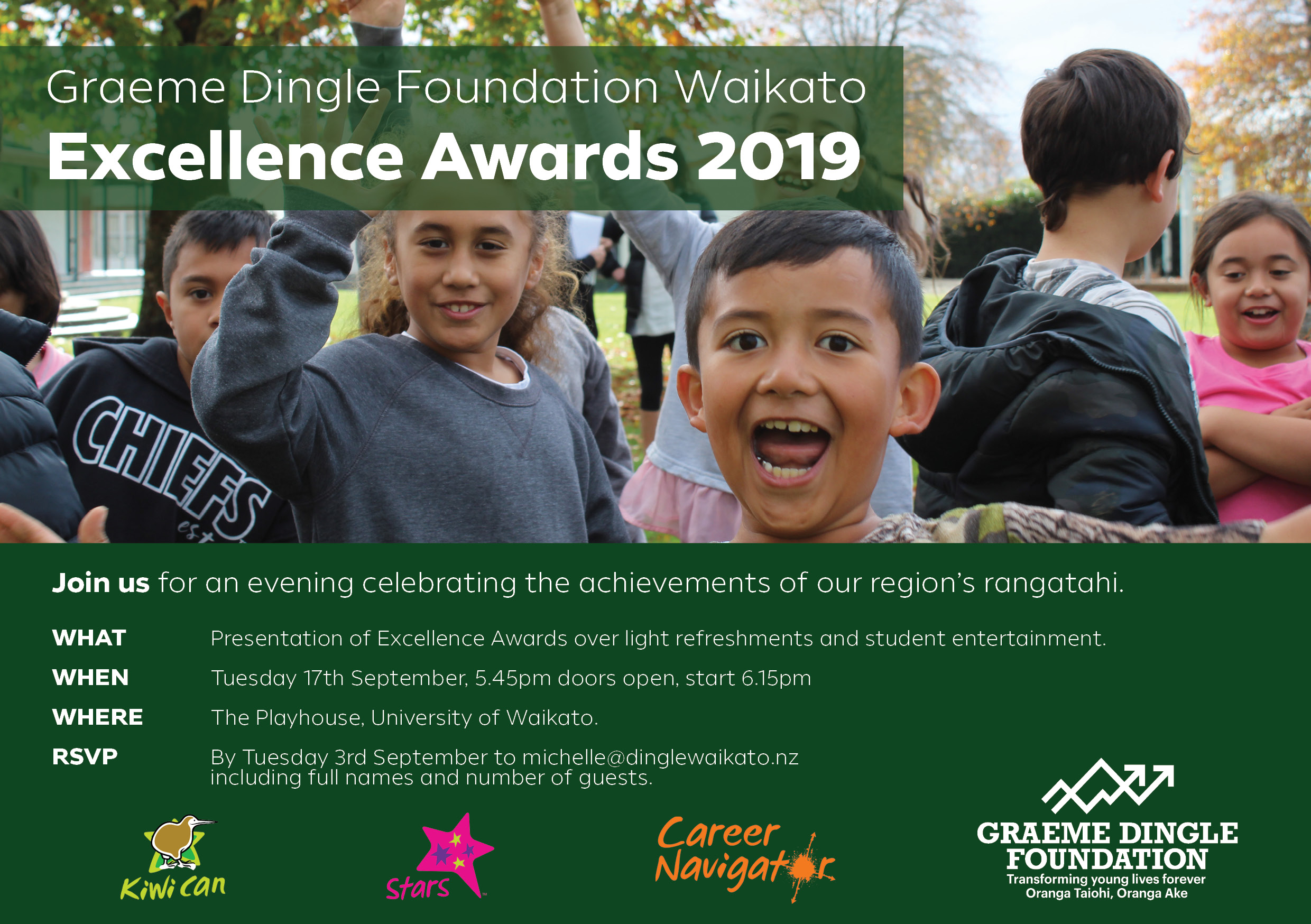 Waikato Excellence Awards Showcase
For five years the Excellence Awards have given us an opportunity to honour and celebrate outstanding young people in the Waikato Region across all our programmes. To find out more about the awards up for grabs click the link below.
Find out more