Integrity is all about…..?
Quite often we get parents, grandparents and whānau keen to know more about what their children are learning in Kiwi Can, so we thought we would keep you up-to-date about what the children are learning here in Auckland this term.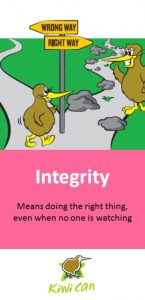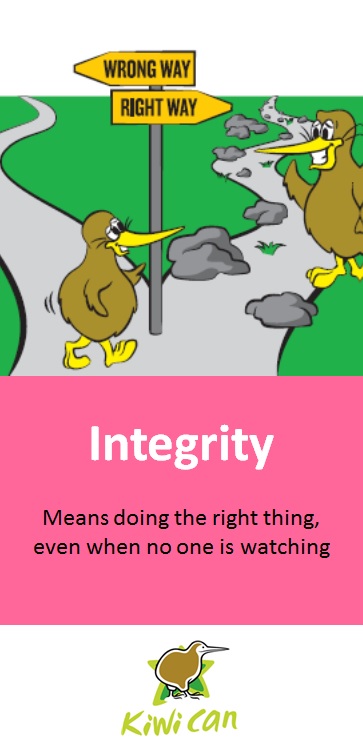 This term our focus has been all about integrity. We talk to the children about integrity being. "doing the right thing, even when no one is watching".
We began the term by exploring what integrity means and what acting with integrity looks like.
Acting with integrity might be as simple as putting your rubbish in the rubbish bin, even when there's no one there to see you – or as complicated as standing up for what you believe in, even when others give you a hard time.
As the term continues we have talked about:
• Honesty,
• taking responsibility,
• being reliable
We have also been talking with some of our older students about:
• Making good choices,
• being a role model,
• being accountable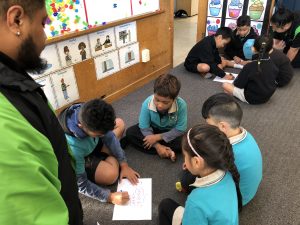 Here are some things to think about, and talk about with the children in your life:
• What does integrity mean for you, your family, and your network or community?
• Have you spotted people at your house acting with integrity this week? Talk about this. (It is so great to 'catch' kids doing the right thing and comment on it – and to role model it yourself too of course!).
• Who are some people you know (local people or famous people) who have shown integrity recently?
• Can you name some role models and why they are good role models?
Click hear to check out the students from Kereru Park having fun learning their catchphrase on being responsible .