Who we are
As the Graeme Dingle Foundation Auckland we currently support over 10,000 young people through our Youth Development programmes.
Our vision and purpose is to make a better Auckland through our young people, to collaborate with our communities and help to build brighter futures for young Aucklanders. 
Our Management Support Team
Our Primary Schools Team
Kiwi Can Coordinators
Debbie McLarin
Email: debbie.mclarin@dinglefoundation.org.nz
Schools: Kelston Primary, Kelston Intermediate, Glendene Primary, Colwill School, Pomaria, Glenbrae School, Glen Innes,  Koru, Sutton Park
John Fale
Email: john.fale@dinglefoundation.org.nz
Schools: Papatoetoe West, Manurewa West, Finlayson Park,  Clendon Park, Waimahia Intermediate,  Edmund Hillary, St Mary's Papakura, Kereru Park Campus, Pukekohe North, Mercer School
Kiwi Can Assistant Coordinator
Brittney Falanitama
Email: Brittney.Falanitama@dinglefoundation.org.nz
Kiwi Can Leaders
Our Kiwi Can Leaders are the gold that makes the programme shine so brightly in our schools. The Leaders themselves come from similar backgrounds to that of the children they teach, and most come from the communities they work in; they are an integral part of the everyday life of our children.
Our Secondary Schools Team
Secondary School Programme Manager

Tony Yuretich
Email: tony.yuretich@dinglefoundation.org.nz
Mentor Recruitment enquiries
Email: admin.auckland@dinglefoundation.org.nz
Secondary School Programme Coordinators
Our Programme Coordinators are simply amazing, ensuring that all our secondary school and community programmes excel, by going above and beyond for the young adults in our Stars, Project K, and Career Navigator; offering support and instilling in the student's self-efficacy and resilience.
Schools: Northcote College, Birkenhead College, Glenfield College, Waitakere College, Rutherford High, Kelston Girls, Kelston Boys, One Tree Hill College, Tamaki College, Tangaroa College, James Cook High, Papakura High, ASDAH, Taukau College, Pukekohe High School, Wesley College, Waiuku College, Marist Alternative Education.
Our Trustees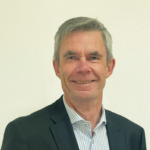 Graeme Riley – Chairman
Upon retirement in 2018 Graeme found the time available to contribute back to the community that simply wasn't possible whilst working full time. Graeme offered his operational and governance experience to Graeme Dingle Foundation having admired their work and objectives as their "charity of choice" at the company where he worked.
In 2019 Graeme became the chair of the Auckland board and has recruited an extremely talented and capable board with a broad balance of skillsets to support the many facets of the business. Together the board been able to apply their experience and focus to ensure the organisation is both sustainable and operating at a high level of excellence. A clear strategic focus with a plan for growth in order to deliver programs to more young people across Auckland are positive outcomes already evidenced in the organisation today.
When not engaged in governance activities Graeme enjoys golf, maintaining the bach and gardens at the beach and spending time with his 3 grandsons.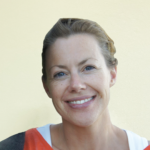 Janie Loveridge
Janie joined the Auckland Board at the start of 2020 having been a supporter of the Foundation for a number of years and a huge admirer of the Foundation's approach, programmes and impact. Janie has over 20 years experience of international aid work with a variety of international charities, the UN and local community groups in both remote and urban areas in East and West Africa, South Asia, Papua New Guinea and the South Pacific. Originally from Northern Ireland, Janie started her international development career after graduating from Cambridge University with an MA in History and Sussex University with an MPhil in International Development and is passionate about working with local communities to find ways to remove structural barriers to community income growth and cycles of poverty.
"It's easy to hand out clothes or shoes to kids who are struggling with the day-to-day necessities and while that provides a welcome short-term fix, it's bloody hard to reverse low self-esteem, disengagement and a downward spiral of mental health. What I love about the Graeme Dingle Foundation is that it isn't afraid to tackle a tough issue by looking at the long-term, investing time, care and love into kids and young people through well-designed and researched educational and mentoring programmes that are continually re-evaluated and improved. The kids and young people themselves lead their own journey to self-confidence and being empowered, so they can achieve more than they ever imagined. It is incredibly inspiring to see them follow this journey."
Janie moved to New Zealand in 2007 and lives in Auckland with her husband Greg and five busy young kids. When not running around after them, Janie enjoys being active outdoors on land and sea and, when time allows, getting remote in the Southern Alps.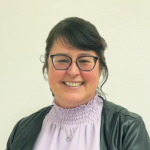 Jeanette Paine
Jeanette joined the Graeme Dingle Foundation Auckland board in 2019 looking to give back to her wider community and young people.  She chairs the Fundraising Sub-Committee.  She loves the transformative outcomes of the students who take part in the range of programmes as well as the passion and commitment of the team which supports them.
Jeanette's background is in leadership roles in marketing, communications and development having worked in both corporate and not for profit organisations across a number of sectors including secondary and tertiary education, arts and entertainment, sport and museums. She has also served as a Trustee of the Stardome Observatory.
Most weekends she can be found on a small lifestyle block north of Matakana where she is learning about native bush regeneration. She has also recently completed a Master in Creative Writing at AUT University and is working on a new novel.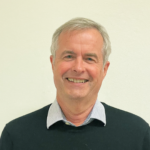 Peter Lamb
Peter Lamb is a Chartered Accountant and is Chair of the Audit Finance and Risk Committee.
Peter recently retired from his corporate career in Consumer Goods, his last position being Chief Financial Officer of Frucor Suntory (Australia and New Zealand) and was with the business for over 20 years.
Peter enjoys learning from the varied skill sets and interests of his fellow board members and contributing to the Foundation which is focused on delivering an empowering education to young people focusing on building self-esteem and personal purpose.
Peter is committed to being physically active and is currently focused on trying to reduce a golf handicap which is stubbornly refusing to cooperate.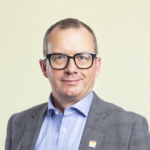 Mike Hendriksen
Mike is a member of Kiwibank's executive team. Prior to that, he held legal roles in corporate, government departments, and law firms in New Zealand, London, and Sydney.
Outside of work, Mike has a busy life with his partner Sonya and their three sons. Which involves lot of life admin, taxiing to sports and other activities and occasional coaching duties.
"As someone who grew up out West, the Graeme Dingle Foundation Auckland's purpose and values really strike a chord. What could be better than helping tamariki and rangatahi build a long-term plan for self-esteem, resilience and well-being? I am also humbled and inspired by the passion and talent of the Foundation's mahi. I am happy to play a small part in empowering them to do what they do best."