Who we are
As the Auckland Kids Achievement Trust we currently support over 10,000 young people through our Youth Development programmes.
Our vision and purpose is to make a better Auckland through our young people, to collaborate with our communities and help to build brighter futures for young Aucklanders. 
Staff
Jane Edwards - Regional Manager - Auckland Secondary Schools
Jane has been with Graeme Dingle Foundation for over ten years and leads a formidable team representing many years of experience in delivering our programmes. She is responsible for all Secondary School Programmes in the Auckland region – Stars, Project K and Career Navigator.
Her background in youth development and organisational and business management. She is an accredited Mentor Trainer, a registered assessor for the Youth Work qualification, and delivers business management and performance training. She has also created the national training programmes for NZ Youth Mentoring Network.
Jane is passionate about her work with Graeme Dingle Foundation and feels privileged to be working alongside such a great team. She has a grown up son and enjoys living on the North Shore.
Email: jane.edwards@dinglefoundation.org.nz  Phone: 021 420 959

Sian Neary – Regional Manager - Auckland Primary Schools
Sian Neary has been managing our Kiwi Can programme for the last two years and has a fantastic team of dynamic and motivated Kiwi Can leaders. She has a Bachelor of Sport and recreation majoring in management from Auckland University of Technology. Sian has over 12 years' management experience in the youth development area and in the not for profit sector and has led successful teams regionally and nationally.
Sian enjoys the challenge and ultimate success of the Kiwi Can programme which meets the needs of the schools involved and their local communities. She also encourages and motivates her team to realise their own potential with great results.  
Email: sian.neary@dinglefoundation.org.nz  Phone: 021 625 203

John Fale – Project K Programme Coordinator
John is a very well-known friendly community face as he works with many community groups. He has a passion and extensive background in working with our young people in areas of education, community youth and leadership programmes. For the last four years John has taken groups of young leaders to Indonesia for volunteer work in the community and orphanages.
John is also a passionate sports person, loves rugby league and NZ Tag. He was assistant coach for the Samoan Women's Tag team at the World Tag Cup 2012, and for other age group tag teams at national level.  This year he coached the Samoan under 21's Tag team at the Oceania Cup 2014. 
Email: john.fale@dinglefoundation.org.nz Phone: 021 992 163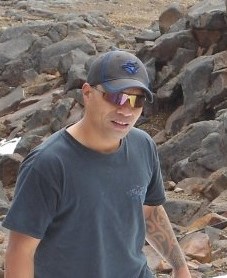 Dan Walters - Project K Programme Coordinator
Dan has a wealth of experience and knowledge in the youth sector and in mentoring. Dan has worked with people on change and development for more than 15 years and joined as Project K Programme Coordinator for West Auckland at the start of 2014. He has however been with Graeme Dingle Foundation for over five years, mentoring young youth offenders through our MYND programme. He is thoroughly enjoying the challenges and opportunities that Project K brings.   
Email dan.walters@dinglefoundation.org.nz Phone: 021 656 210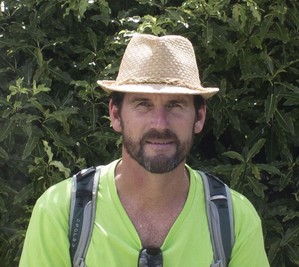 Tony Yuretich - Project K Programme Coordinator, North Shore and Stars Programme Coordinator, West Auckland
Tony completed his BA in Psychology in 2009 and joined Graeme Dingle Foundation in the same year. Starting out as Stars Programme Coordinator at Rutherford College he introduced the same Stars programme into Kelston Girls School.  He was introduced to Project K and trained to became a Project K Coordinator. Currently Tony is theProgramme Coordinator for North Shore's Project K programmes and feels very fortunate to work with "exceptional colleagues, schools, mentors, students and their families".
The passion for the development of Rangitahi has seen Tony devote 20 years of coaching to representative honours in rugby and basketball and a further 9 years working in the youth sector.  He understands the power and the impact the great New Zealand outdoors can have on the life of a young person and feels right at home bringing this to as many young Aucklanders through Project K, a programme close to his heart.
"There is no better place in the world to be a young person, and too many have little opportunity to appreciate this. Graeme Dingle Foundation help us to remedy this with great outcomes!"
Email: tony.yuretich@dinglefoundation.org.nz  Phone: 021 960 705
The Auckland Kids Achievement Trust Board (trading as Graeme Dingle Foundation Auckland) comprises of the following Board Members:
Ben Holloway - Chair
Sandy Donaldson
​Carlos Nicholls
Desley Simpson
Katrine Winn
Kit Parkinson
Sam Meggitt
​Therese Lanigan-Behrent