Drop for Youth Marlborough 2022
Bigger and better than ever!
In 2022 we're aiming to get 100 people jumping out of a plane to raise much-needed funds to support our work with Marlborough young people!
We're daring people to get outside of their comfort zone, just like our young people do through our programmes!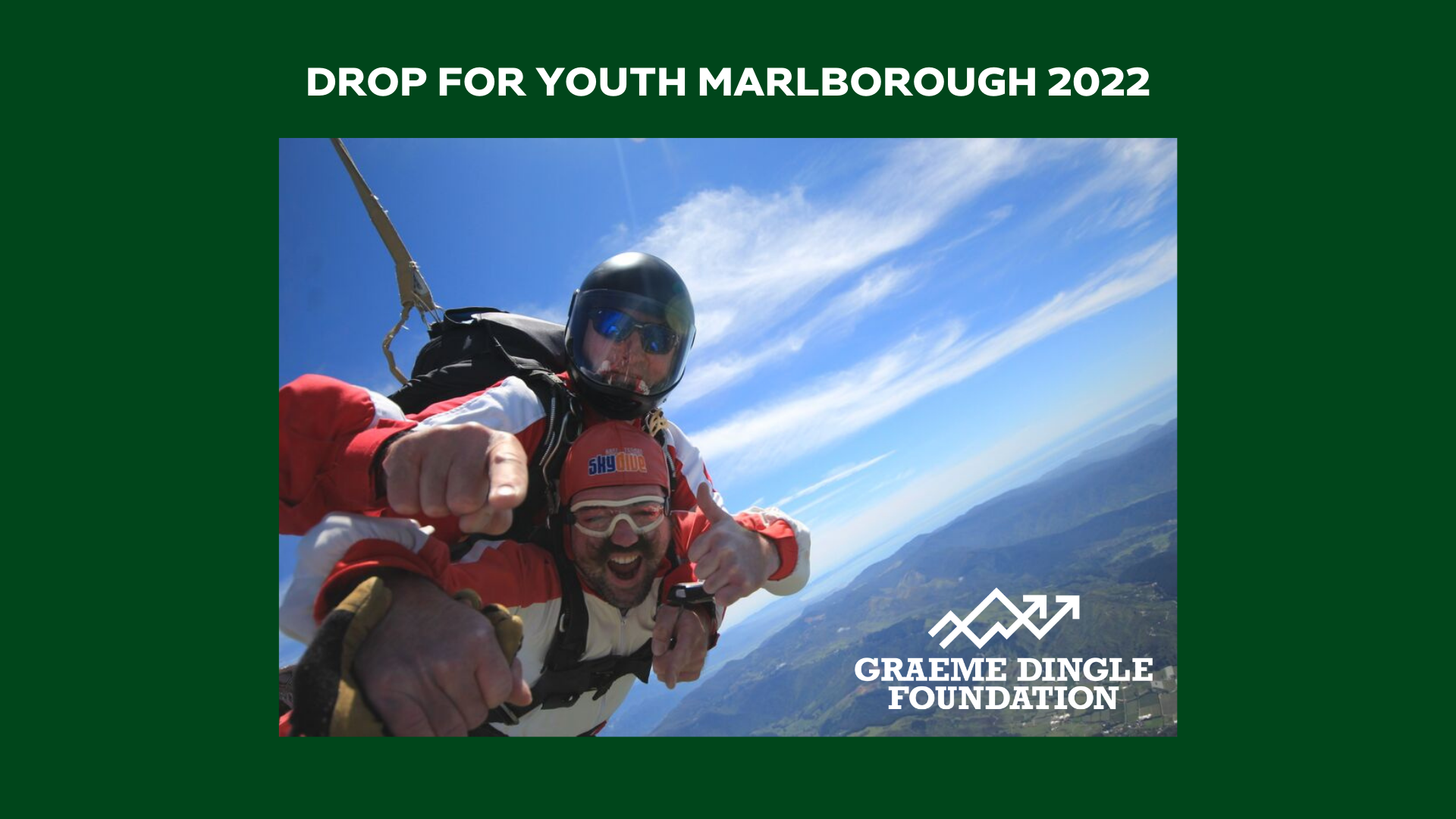 By participating in "Drop for Youth Marlborough 2022" you'll be helping young people across the Marlborough region – at the same time as challenging yourself to overcome an obstacle and ticking skydiving off your bucket list!
In 2022 we're hoping to go bigger and better! We are hoping to bring together 100 daring 'droppers' to raise $1000 each to support our work with over 50% of Marlborough young people ❤️
The funds raised from this "Drop for Youth" fundraiser will be spent working with our tamariki and rangatahi in Marlborough. Our proven programmes are sequenced to help our young people aged 5 to 25 years old. This is what we call the 'Transformational Journey' – a journey that supports our tamariki and rangatahi become more confident and resilient, and find purpose and direction to live a fulfilling life.
Our vision: Thriving young people, strong community!
Register at: www.bit.ly/DFYM22REGO
Thanks for your support ❤️
---
Dazzle Marlborough
Unfortunately Dazzle Marlborough 2021 has had to be cancelled due to Covid level restrictions. We plan to be back brighter and better in 2022.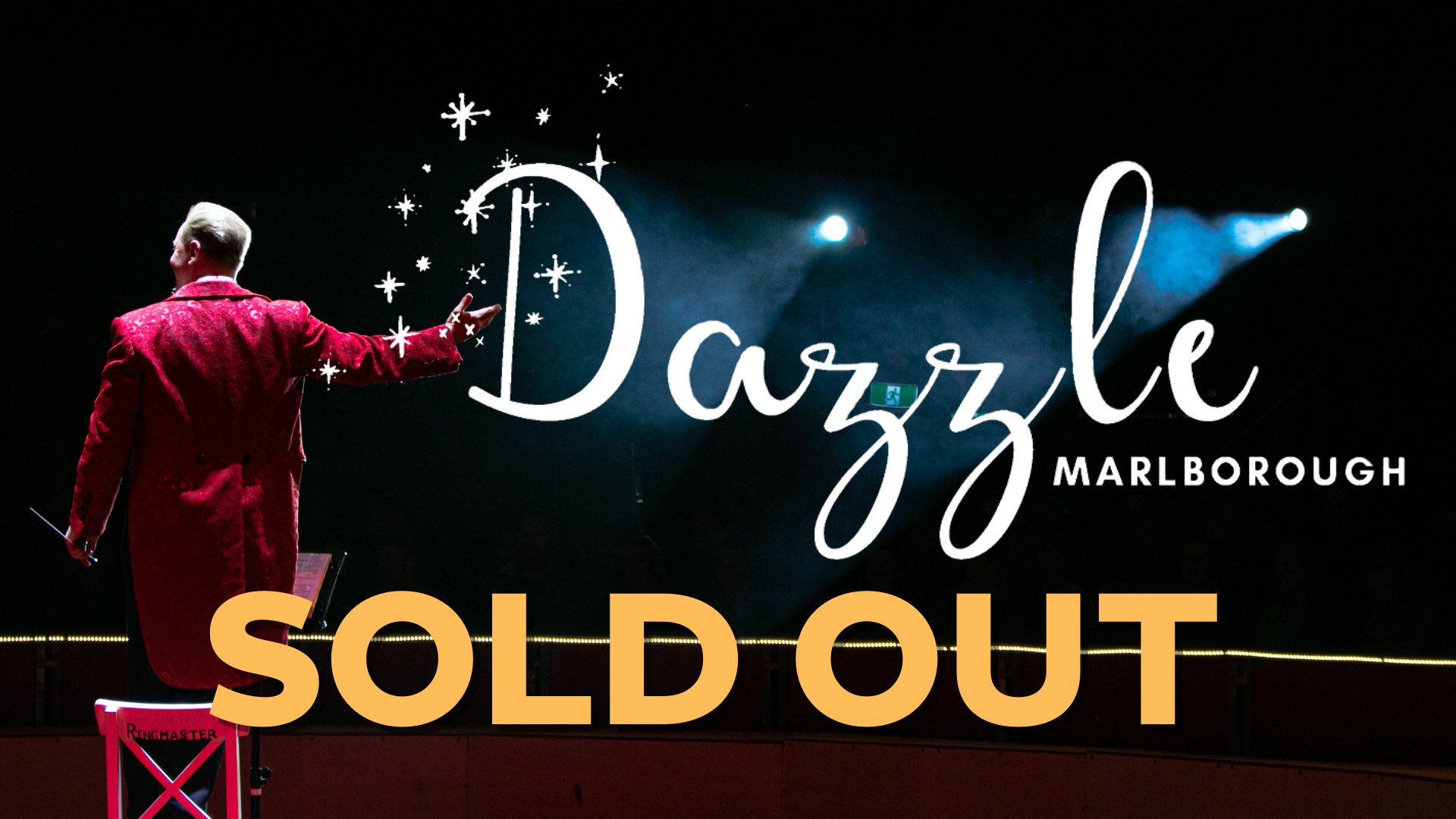 Marlborough's iconic event is back…
Yes, Dazzle Marlborough is back for 2021! Bringing you top Marlborough chefs, serving up an incredible dégustation menu and wine paired from throughout the region – topped off with fabulous live entertainment.
Hosted in the iconic Wither Hills winery barrel hall – but not as you've ever seen it before. The theme for Dazzle 2021 is 'The Greatest Showman meets Black Tie Glamour', and the barrel hall will be breathtakingly transformed to match!
An amazing night for an amazing cause – raising funds for Graeme Dingle Foundation Marlborough programmes in Marlborough.
Tickets are now sold out!
Email dazzle@dinglefoundation.org.nz (or click here) to go on the waitlist for this not-to-be-missed event!
---
We're also cooking up some more exciting events for you Marlborough – stay tuned!
In the meanwhile have a look at the two most recent events we've organised together with the Marlborough District Council…
Future of Work Conference – 8th June 2021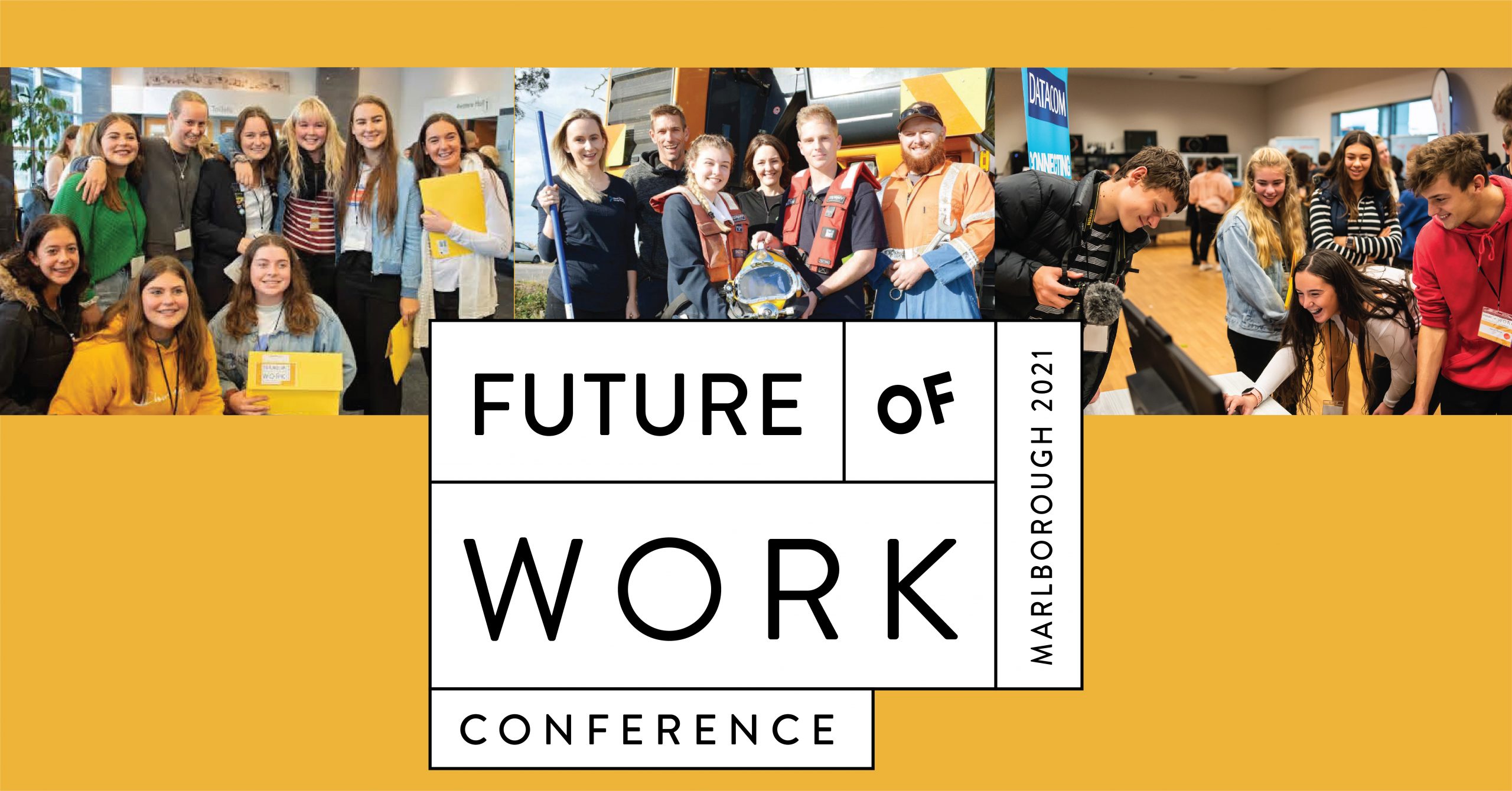 The Future of Work is back! 
Following the success of our previous Future of Work conference, we're rolling out something even better for 2021…
This exciting one-day conference is FREE to all Marlborough Year 11, 12 and 13 students.
Spend a day at the Marlborough Event Centre and ASB Theatre discovering what the workplace of the tomorrow looks like, including:
1. Keynote speaker:
This years incredible keynote speaker Rachel Taulelei will share her story of inspiring possibilities in the workplace and living out your dream job while living in a beautiful part of the world.
2. Workshop streams:
These smaller group sessions will reveal skills to make you more 'employable' in the future (like how to write a killer CV and get your foot in the door at your dream job), as well as the basics of change management and entrepreneurship, and different industry perspectives on what the future of work means;
3. Interactive industry "stations"
These industry demonstrations and interactive displays will highlight technological changes and a vast variety of career pathways. Have a go with some pretty amazing tech, and open your eyes to some awe-inspiring possibilities; and
4. Inspiring success stories:
Where interesting people developing bright career paths share their lessons with you.
———————————–
This conference is FREE to all Year 11 to Year 13 students. But it's limited to 300 spaces – so don't miss out. 
https://events.humanitix.com/copy-of-future-of-work-conference-2021
Young Minds, Strong Business
Future of Work Conference Event for Employers, Businesses, Managers and Colleagues of Young People
This exciting event is for anyone who employs, manages or works alongside young people – or will need to in the future!  This is the flipside of inspiring our young people into local career opportunities – how can local employers better recruit, engage and retain the next generation in their business.
From neuroscience to intergenerational communication, discover how to offer a smooth transition for young people into the workforce, enabling them to reach their career potential and help individuals, businesses and industry to thrive. 
We are delighted to have four talented presenters from across NZ offering their perspectives on this important topic for our region: 
Rachel Taulelei (CEO, Kono), 
Alexia Hilbertidou (CEO, GirlBoss NZ), 
Kathryn Berkett, (Neuroscience Trainer, Engage Training)
Scott Cardwell (CEO, ImmerseMe).