Future of Work Conference – 12th May 2020

The Future of Work is back!
Save the date – 12th May 2020.
Following the success of last year's first ever Future of Work conference, we're rolling out something even better for 2020…
This exciting one-day conference is FREE to all Marlborough Year 11, 12 and 13 students.
Spend a day at the Marlborough Convention Centre and ASB Theatre discovering what the workplace of the tomorrow looks like, including:
1. Keynote speaker:
Our incredible keynote speaker will share their stories of inspiring possibilities in the workplace of tomorrow – including the role of AI, hard facts about soft skills, the power of personal branding and how to turn your million-dollar idea into an entrepreneurial reality;
2. Workshop streams:
These smaller group sessions will reveal skills to make you more 'employable' in the future (like how to write a killer CV and get your foot in the door at your dream job), as well as the basics of change management and entrepreneurship, and different industry perspectives on what the future of work means;
3. Interactive industry "stations"
These industry demonstrations and interactive displays will highlight technological changes and a vast variety of career pathways. Have a go with some pretty amazing tech, and open your eyes to some awe-inspiring possibilities; and
4. Local success stories:
Where young people developing bright career paths share their lessons with you.
———————————–
This conference is FREE to all Year 11 to Year 13 students. But it's limited to 300 spaces – so don't miss out.
Registrations open soon.
Drop for Youth 2020
Drop For Youth 2020 saw our daring droppers plummet 9,000 feet in a breathtaking skydive to help Marlborough kids, and raise over $72,000 in the process. All funds raised go to support our Kiwi Can, Stars, and Career Navigator programmes right here in Marlborough ♥
Help the cause by donating to one of our local legends via our givealittle page – www.givealittle.co.nz/event/dyf-marlborough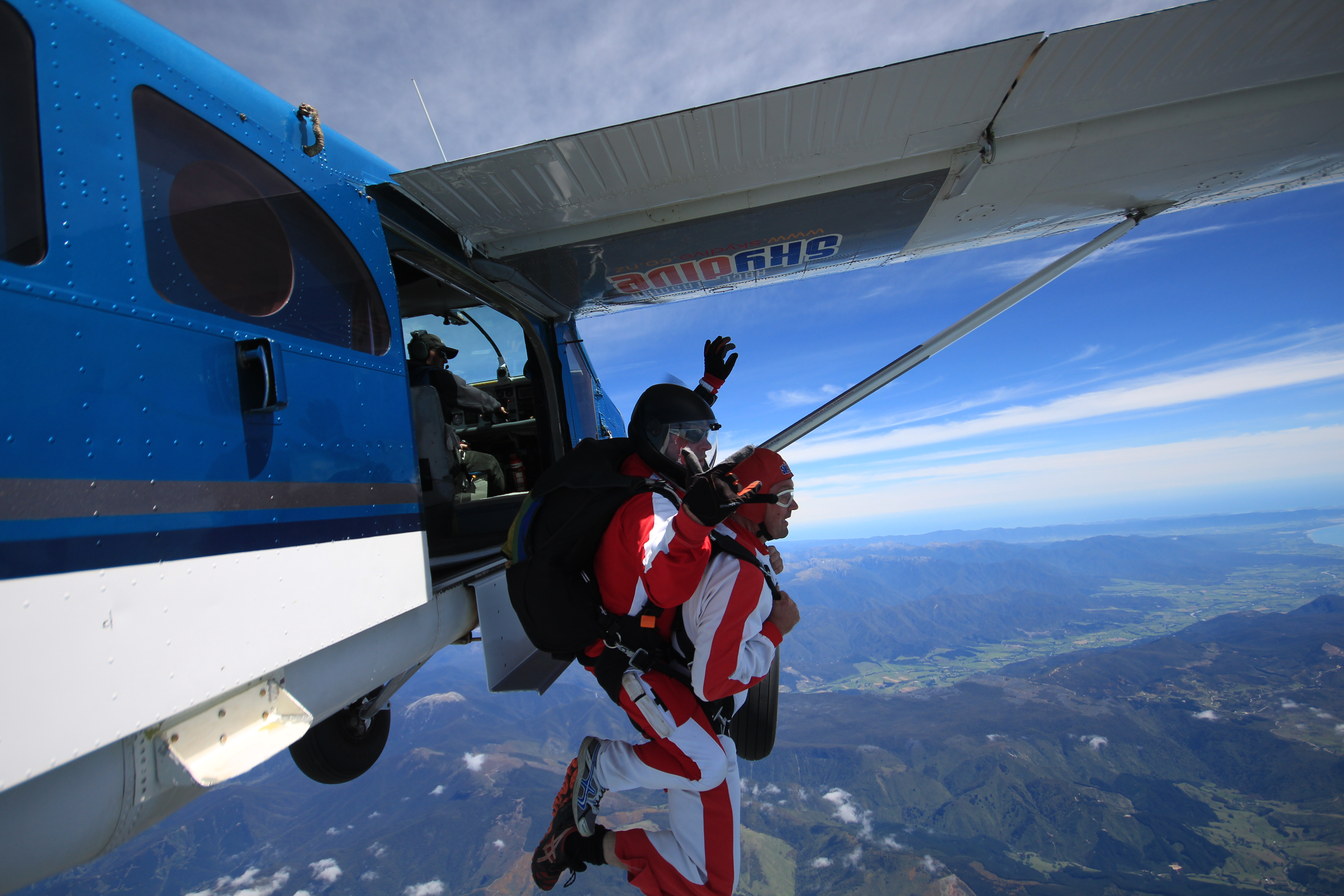 Find out more at www.givealittle.co.nz/event/dyf-marlborough