Hot on the heels of Project K Community Scholarship, we are delighted to announce the launch of another exciting initiative – Project Kickstart! Aimed at Year 10 students, this will be a unique and valuable combination of our Project K and Career Navigator programmes, delivered to students in Franklin.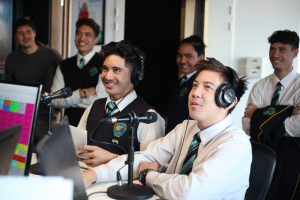 This is an exciting opportunity for us and the region as we expand into the High School space, complementing our existing Kiwi Can programme at Pukekohe North Primary School.
We are currently accepting referrals for Year 10 students for Project Kickstart, as well as expressions of interest from those wishing to become mentors.
To find out more, please email:  auckland.referrals@dinglefoundation.org.nz