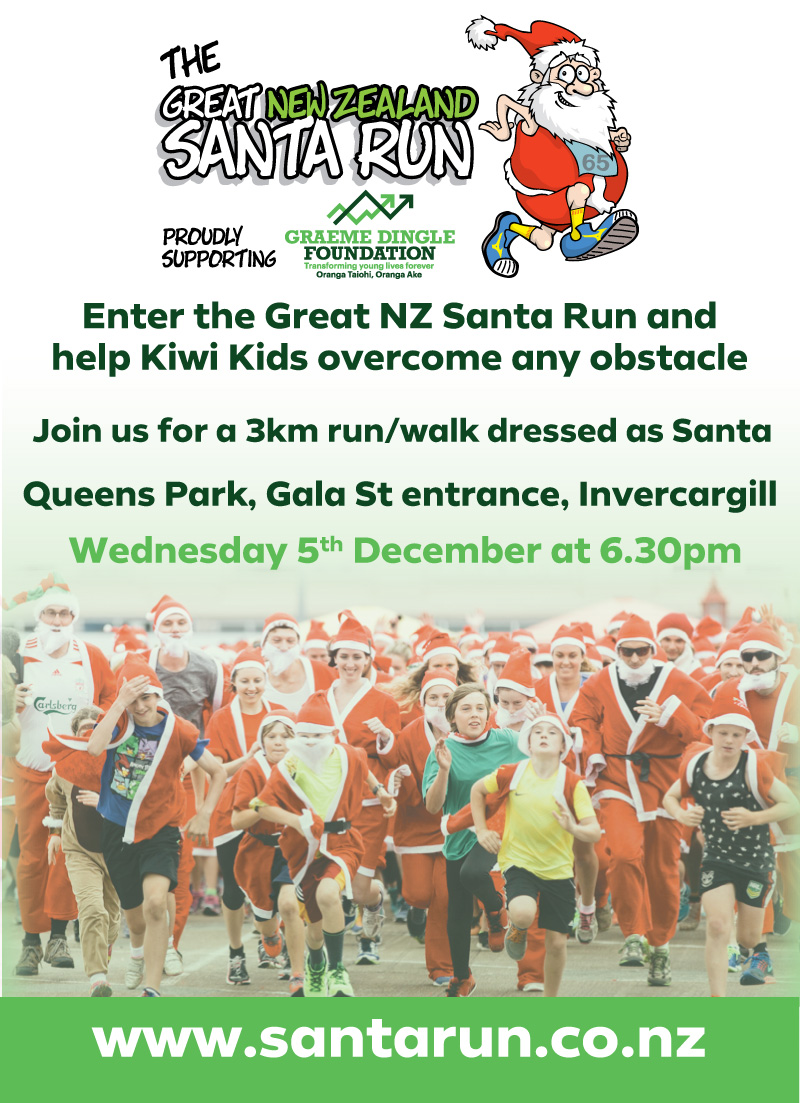 The Great NZ Santa Run
Join us for this years Great New Zealand Santa Run. A 2-3km fun run/walk, in a Santa suit, that will help raise funds for our programmes and transform the lives of young people across Aotearoa. Gather your colleagues, family and friends and join us at The Great NZ Santa Run!
Sign Up
A TALK WITH TED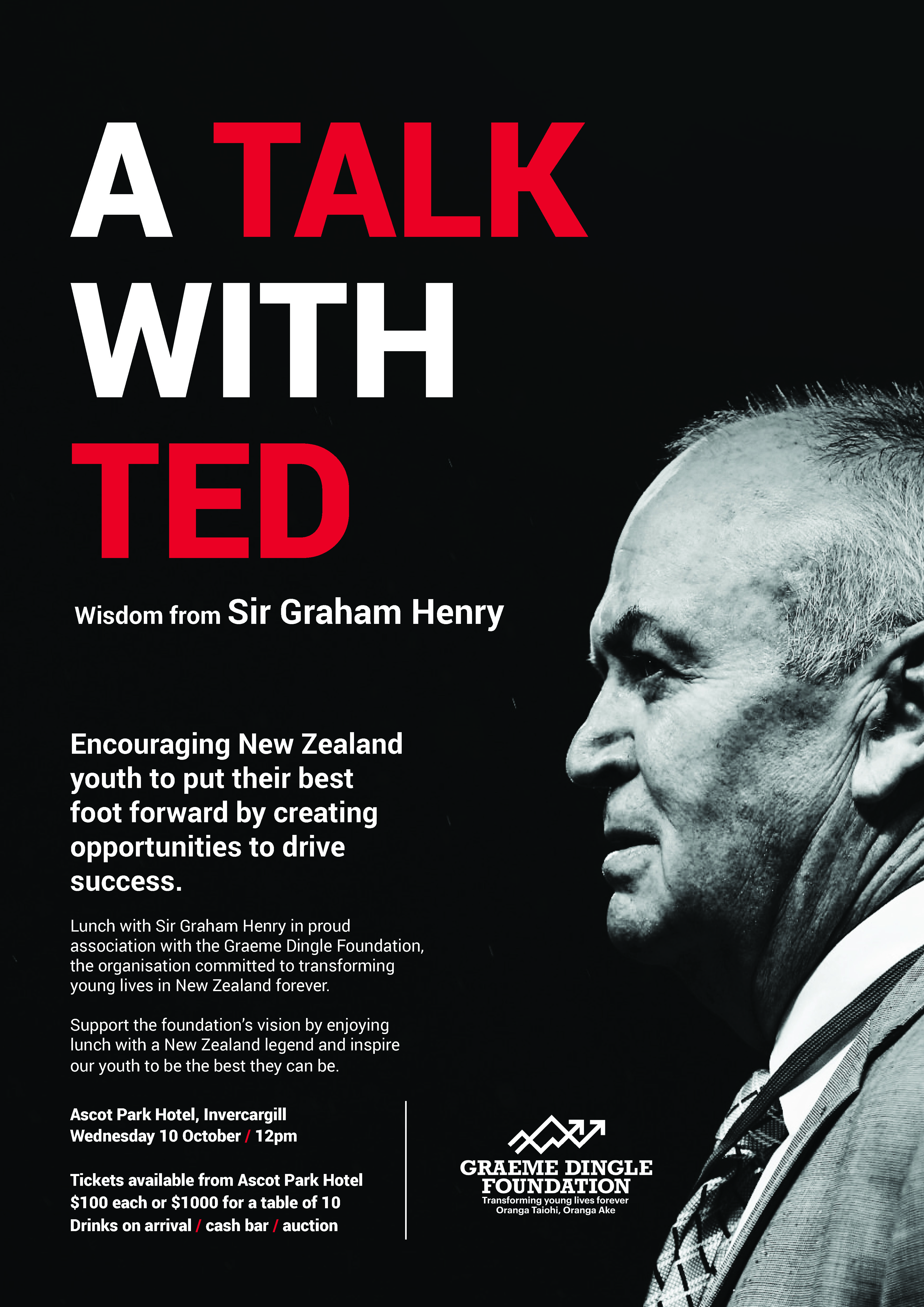 Sir Ted to talk for Southland kids
A Talk with Ted, 12 noon Wednesday 10 October 2018 Ascot Park Hotel Tickets available from the Ascot Park Hotel @ $100 each or $1,000 for a table of 10 A unique and intimate opportunity to hear the wisdom of well-known rugby coach, Sir Graham Henry at our upcoming lunchtime talk for Southlanders in Invercargill on 1O October ahead of the Mitre 10 Cup Southland Stags versus Auckland game. All proceeds are going towards the Foundation's Kiwi Can and Career Navigator programmes that operate in eight Southland schools teaching over 1,400 of young Southlanders crucial values and life skills. Sir Graham will be focusing on his leadership journey and sharing insights about how to get the best out of teams both on and off the field.