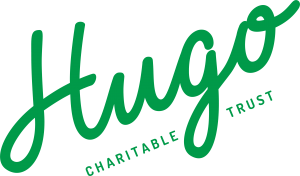 On the 31st of May 2017 the Hugo Charitable Trust was launched by Maryanne, Mark and Alice in honour of Hugh Green to build on his philanthropic legacy for the future benefit of Aotearoa New Zealand and New Zealanders. Maryanne worked closely with Hugh for over 25 years where she developed a deep understanding of Hugh's philanthropic priorities and wishes.
Maryanne Green as the Settlor established the Hugo Charitable Trust to continue the legacy of helping others started by her father, Hugh Green. Hugh Green, born in 1931 in County Donegal in Ireland, was the fifth of eight children. Hugh endured great hardship through his early life before moving to New Zealand as a young man where he worked hard and lived by strong Catholic values which he encouraged his children to follow. As he went on to earn business successes he set about establishing a pattern of philanthropic giving to those less fortunate than himself. Hugh's eldest daughter, Maryanne Green, established this Trust in his name to continue his generous giving and in his memory.
Like Hugh, Maryanne left school with few formal qualifications, however Hugh saw the qualities and the potential that would see Maryanne progress from managing his farming office, Kilmacrennan Livestock, through to being the Chief Executive of the Green & McCahill Group and later the Hugh Green Group for more than 15 years before retiring in 2012.
In 1998 Hugh and Maryanne established the Hugh Green Charitable Trust later to be renamed the Hugh Green Foundation. During the 13 years she spent as a founding trustee of the Hugh Green Charitable Trust, Maryanne made many contacts in the philanthropic community and developed a passion for what her dad would call "lending a helping hand – a hand up not a hand out".
In 2011 Maryanne stepped aside from the Hugh Green Foundation but was delighted to reestablish her love of philanthropy when she founded the Hugo Charitable Trust in May 2017. Since Hugo was established Maryanne has been overwhelmed by the response she has received from the philanthropic community both in New Zealand and in Ireland.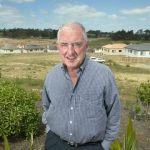 We are simply delighted to have them on board supporting the work we do in Pukekohe.
To find out more about the work they do and the people, click here.