Wow what an amazing few days with the students of Auckland Seventh Day Adventist.
Stars is a 12-month mentoring programme that supports, motivates and positively reinforces Year 9 students during that tricky transition into secondary school, through training and supporting senior students to mentor and walk alongside the new Year 9's.
To have a STARS camp to begin the year is an AMAZING thing to build close relationships and start making connections with others. It is good to see the students enjoy, learning new skills which they can then transfer back into their everyday life. Some of the students have never been outside of Auckland nor have they ever experienced camp before great opportunity and learning experience. – Latoia Sasa-Tepania (STARS Coordinator)
Kayaking, Rock Climbing and Mudslide just to name a few of the activities but check this awesome video showcasing what the students got up to.
Feedback from a couple of the students.
"I enjoyed getting to know the year 9s socially and physically with a positive behaviour. The last night concert was THE BEST! we got to see one another's hidden talents. " – Unaloto (STARS peer mentor)
"At camp I enjoyed getting together for worship and singing. The activities showed each other's strengths a weaknesses but it was cool we worked together to be stronger" – James  (Year 9)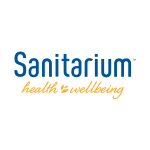 A huge thank you to Sanitarium for their ongoing support of our Stars Programme at ASDAH.