The Waikato Youth Empowerment Trust delivers Graeme Dingle Foundation programmes under licence as Graeme Dingle Foundation Waikato.  
Staff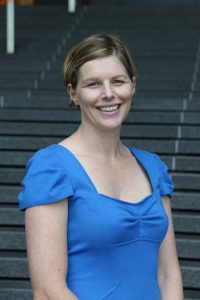 Michelle Daly - Programmes Manager, North Waikato
Michelle loves helping youth reach their potential and finds it rewarding to connect community partners with the programmes by finding ways to work together for positive youth development. Michelle leads the Career Navigator programme throughout the Waikato and is the coordinator for Ngaruawahia High School.  
Email: Michelle@dinglewaikato.nz



Michaela Latimer - Marketing & Communications Manager, Stars Programme Manager
Michaela coordinates Stars at Fairfield College and heads up our Marketing and Communications.  She has a wholehearted passion to help young people discover their potential and find purpose and fulfillment. 
Email: Michaela@dinglewaikato.nz


Maine Nooroa - Stars Coordinator, Forest View High School & Kiwi Can Leader, South Waikato
Basketball crazy Maine grew up in Tokoroa within a family of six children.  Now, as an adult, Maine prefers to spend her spare time coaching and refereeing, as the years of playing have taken a toll on her knees.  Family is important to Maine, who credits her older sister as her role model and mentor.  She watched her sister be only the second person in her entire extended family member to achieve a university degree, which gave Maine the courage to approach adult education herself.  In her role as a Kiwi Can Leader, Maine feels like a superstar.  She loves getting to know different kids from a variety of backgrounds and finding new ways to reach them.
Email: Maine@dinglewaikato.org.nz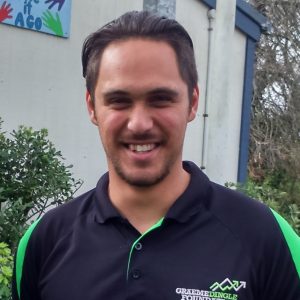 Raynard Haggie - Kiwi Can Leader, North Waikato
Born and bred in Ngaruawahia Raynard recognises Turangawaewae as his marae, with his roots deep in tikanga – he is a man of integrity.  
Raynard is passionate about almost all sports.  He has played rugby league at regional and national level for NZ universities (attending the world cup in England); played touch rugby at Waikato level as well as cricket, basketball, golf and generally everything!  He also coaches Ki o rahi to Hamilton secondary schools.  
Growing up, Raynard was lucky to have the support of many role models in his life.  He has firm support from his family and especially values his grandmother's wisdom.  
Raynard enjoys working with the children in Kiwi Can's fun energetic programme as "it puts a smile on their faces, which in this day and age is priceless.  Kiwi Can teaches them the right thing to do."
Email: Raynard@dinglewaikato.nz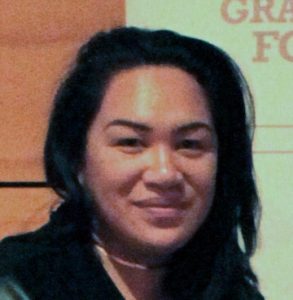 Koni Tuau - Kiwi Can Leader, South Waikato
Koni is of Cook Island decent, born and raised in Tokoroa, where she currently resides with her three beautiful children and loving partner. A strong background in sports saw Koni play representative rugby,for Waikato and Wellington regions during her younger years. Growing up she spent a lot of time involved in various activities and programmes run by the Seventh-Day Adventist church; these grounded her as an adult and also helped mould her into the person she is today. 
Koni has always had a passion when it comes to working with young people/children which is evident from her previous roles. She is humbled at the opportunity to be a part of such an awesome team here in the Waikato region and honoured to be named a Kiwi Can leader saying "I am loving all that I've experienced here so far. I encourage anyone who has a heart for children, learning, fun, and one heck of an adventure, to jump on board if ever given the opportunity, because…. "KIWI CAN, is for you and me. Transforming young lives, is the place to be!"
Email: Koni@dinglewaikato.nz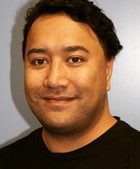 Beaudine Tahau - Stars Coordinator, Tokoroa High School
Teaching for 7 years in Tokoroa, Beaudine has been involved in many facets that encourage the development and nurturing of young people. He believes that all young people deserve an equal opportunity to experience what life has to offer, no matter what background you come from.
Beaudine's area of passion lies in Sport and Education and he volunteers his time in many of the local youth groups.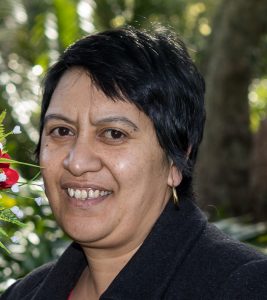 Tereapii (Apii) Solomon​ - Stars Coordinator, Tokoroa High School
Apii has been teaching at Tokoroa High School for eight years, and been involved with the Stars programme for seven. Working with young people is a strong passion of Apii's, and helping them to reach their potential is something that she loves. Apii has had the pleasure of watching many of our young people grow into fantastic leaders, who then leave to thrive in the communities that they are a part of. The Star programme plays a huge part in developing leaders in Tokoroa High School and Apii is thankful to be part of this journey.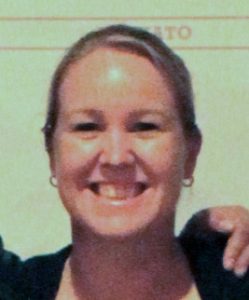 Angela Graham - Kiwi Can Leader, Tokoroa & South Waikato
​Angela is a mum, a fire fighter and has a background in social work.  She thinks that it is not only important to be involved in the community, but to challenge ourselves. 
Email: Angela@dinglewaikato.nz

Terry Falevaai - Kiwi Can Leader, North Waikato
Terry is a huge Auckland Blues fan and was born and raised in West Auckland. He has a strong passion for working and mentoring youth with over 24 years experience. Terry says "it basically means I'm a big kid at heart." Prior to being a kiwi can leader Terry trained and competed as an elite athlete. His expertise was in field events, particularly shot put, where he travelled and competed internationally as well as at two Paralympics Games for New Zealand.  He entered tertiary study while training and gained a Diploma in Sport Recreation and Management. Although it was hard work at times, he never gave up and followed each of his dreams and goals, leading to his role as a Kiwi Can leader.
Why I believe in Kiwi can:  Being respectful, honest and having a real good laugh are some of the reasons why I enjoy teaching values to young minds. It makes me proud because these values create integrity, courage and leadership and support our Kiwi Can kids.  It's also why I love what I do every day!
Email: Terry@dinglewaikato.nz

Victoria Tsoy - Career Navigator Coordinator, Fraser High School & Fairfield College
Victoria is a recent graduate of the University of Waikato and comes to the Graeme Dingle Foundation with a wealth of knowledge in helping young people find purposeful pathways.  
Email: Victoria@dinglewaikato.nz