Drop Your Boss Annual Fundraiser



Aotearoa's young people face many challenges in this ever-changing world – What better way to show your support than taking a leap of faith and plunging 192-metres off a ledge? After all, life begins at the end of your comfort zone!
Date: November 2023
In March 2020, we came across our biggest obstacle we've faced in generations and it deeply impacted our tamariki and rangatahi. It's more important than ever to ensure we stay connected with our young people, to build their resilience and show them they can overcome this obstacle too.
We invite staff, family and friends to come along and witness their Boss literally 'go over the edge.' – all in the community spirit of the Graeme Dingle Foundation.
For those who have already registered, we thank you for your ongoing commitment to our organisation.
We're asking you to accept the challenge, get outside your comfort zone and take part in Drop Your Boss 2023 jumping 192 meters off the Sky Tower!
Register Now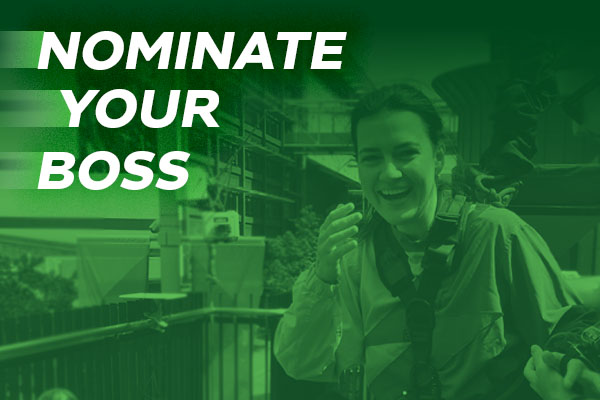 If you know the perfect boss to nominate taking a leap of faith and plunging 192-metres off Auckland's Sky Tower, then hit that green button below!
Nominate Your Boss Today!