Real lives, real difference
Our Kiwi Can programme is making waves and empowering children in 100 schools around Aotearoa.
Pukekohe North School has seen drastic changes in the way students interact with each other in just 11 weeks of Kiwi Can. The classroom is now full of happy, confident Kiwi kids who aren't afraid to voice their ideas and encourage each other in all situations. 
"What we're seeing now, in just 11 weeks, we've got beautiful traction where our kids are starting to work together, to play in the playground properly, to negotiate and communicate rather than resorting to physical violence to solve all their problems."  – Pukekohe North School Principal, Jim Stafford-Bush.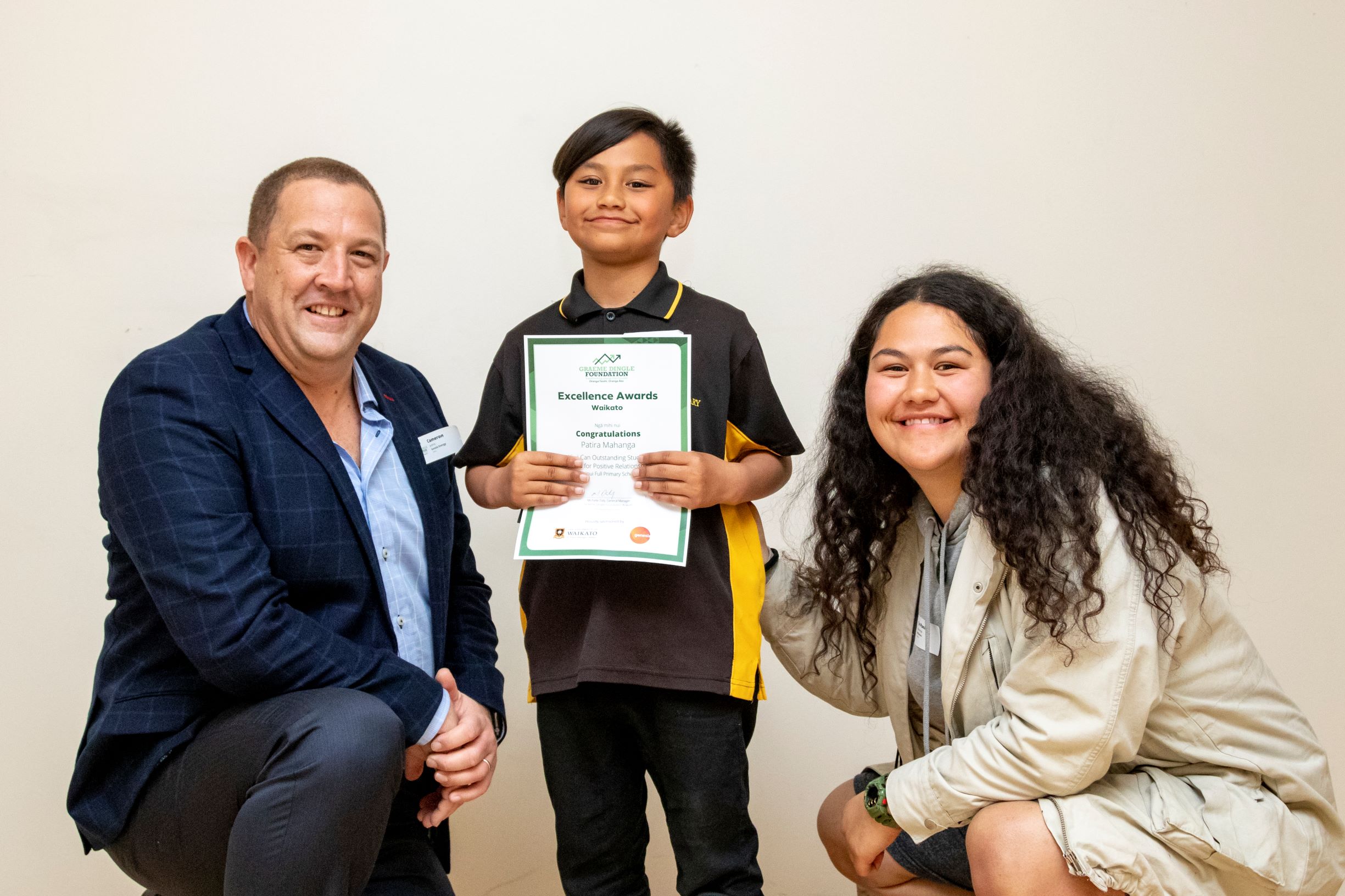 Patira Mahanga, Waikato
Patira is a kind, empathetic and courteous student who goes out of his way to ensure that other students are happy and included; often putting their wants/needs first. He has built positive relationships with the majority of the students in the class and works well with any student regardless of their differences. Out in the playground students are drawn to Patira has he has a warm and inviting spirit to him and is inclusive of all students in the games he plays. When asked about Kiwi Can Patira responds with "Kiwi Can is a great place to think and learn. . . and learn about excellence, respect and whakaute. . . and honesty."