Q'wy, Kiwi Tahi Participant
Taati, Kiwi Tahi Participant
Q'wy, Kiwi Tahi Participant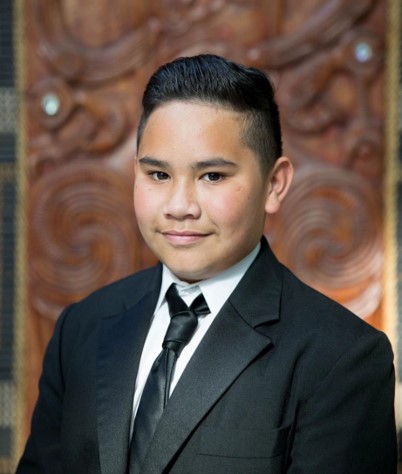 In 2010 my father was sentenced to prison for 9 1/2yrs. My brothers were in and out of Jail and teaching me things that no child should know.
In 2016 one of my brothers joined the 'MYND  PROGRAMME'. As a sibling I was able to join one of their  programs called Kiwi Tahi. Kiwi Tahi was my sanctuary, it was a programme about me and not my brothers. I felt special and included, finally something for me.
The program was about encouraging me to believe  in myself, encourage good social skills, develop positive relationships and be independent. In my view Kiwi Tahi is an important programme that needs to continue to allow other young people to find themselves and be exposed to positive opportunities.
Mum has always said "Mauria te pono, e tama" Believe in yourself son.
Taati, Kiwi Tahi Participant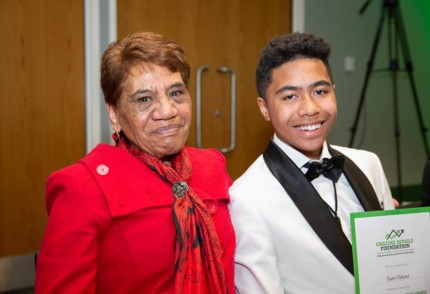 Taati, the recipient of the 2019 Kiwi Tahi Achievement Award, continues to beat the odds.
He was only 9 years old when he was on the programme and although he wasn't really aware of what was going on was considered by the Police and other professionals as 'highly vulnerable' of becoming a statistic.
He looked up to his older brothers and wanted to be just like them. The eldest was in Youth Justice and the other was starting to become more noticeable to the Police. Kiwi Tahi helped Taati to see the true value of shaping his own identity and taking control of his own future.
Fast forward to the present and Taati is now 13 and will be attending High School in the new year. Taati's oldest brother is in Prison, whilst his other brother lives with his Father after being kicked out of school for fighting and anti-social behaviour.
Taati loves Art, Maths and Sport. He puts his hand up for any sport he can at school and played Rugby League for whilst also representing in an Auckland Maori's team. He would like more than anything to be able to become a professional sports player but will also be content with becoming a Builder! He devotes a lot of what has happened to him to his Nana who continues to be his strongest supporter.