If you haven't heard already, we've teamed up with Inspired Adventures to trek Vietnam in 2019 and raise funds to empower Kiwi kids who need it most.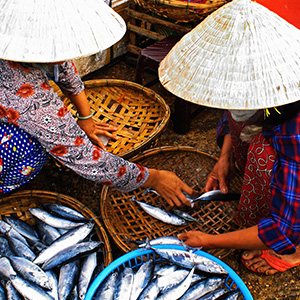 Why Vietnam?
Vietnam inspires fascination at every turn, and it's no wonder it has become one of Southeast Asia's most populous countries. With its challenging and inspiring history, Vietnam is an intoxicating and contrasting land of unrivalled natural beauty and cultural complexities.
Between 1986 and 2006, the Vietnamese government made remarkable achievements in terms of economy, international relations and human rights. These key attributes, along with the county's thriving economy and scenic wonders, have revolutionised how the world views Vietnam, enticing new expats to reside there.
While some of Vietnam's major hitters, like Hanoi and Ho Chi Minh City, are used to the constant influx of tourists, travel a little further out and you'll experience the real Vietnam. Although poverty-stricken, rural communities demonstrate the resilient and opportunist Vietnamese spirit, sure to awaken any traveller.
Why You?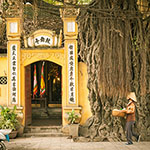 Aotearoa is a land rich with scenic grandeur and globally coined as one of the most beautiful counties in the world. For some, calling New Zealand home is a pleasure, but unfortunately, not all young people experience the same opportunities. You can help make New Zealand the greatest place in the world for younger generations by joining us on an incredible 11-day adventure across Vietnam.
Trekking through Vietnam will push you out of your comfort zone and challenge you in new ways. Over the course of the adventure,
you'll try unfamiliar foods, experience different customs, and accomplish a major physical feat. Taking on this adventure will instill an
inspiration you will carry with you well after you're back home.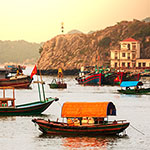 Join a team of other Graeme Dingle Foundation supporters and share the experience with a group of committed and passionate people. Your teammates will become lifelong friends and you'll always have the shared memories of your travels.
Best of all, you will be raising vital funds to support our programmes for young people. Each year our programmes reach almost 27,000 young people in 11 regions, over 43 communities, across NZ. You can help us to reach our goal of 50,000 tamariki by 2025, and transform their lives forever.
About The Trek to Transform Young Lives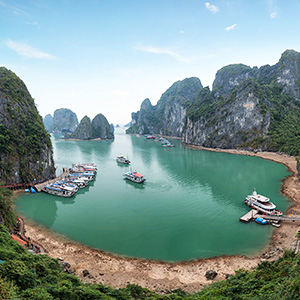 A true feast for the senses, you will arrive in Hanoi and have the chance to explore this bustling city and visit the Ho Chi Minh Mausoleum to learn more about the country's fascinating yet tragic history.
From Hanoi, you will then travel to enchanting Sapa in northern Vietnam. Here, you'll trek amongst the awe-inspiring landscapes of patchwork rice paddies and rippling green mountains. Over five days you'll trek through the Sapa area, visiting rural villages along the way and experiencing traditional Vietnamese culture, every kilometre revealing a new splendour. You also have the opportunity to visit the dazzling Halong Bay with its limestone karsts jutting out of emerald water.
If you've ever dreamed of making a difference to others in a truly impactful way, this is your opportunity.  
For more information about the Trek to Transform Young Lives, click here.