DJ, MYND Participant
Victor, MYND Participant
Alex, MYND Participant
Gabryl, MYND Participant
DJ, MYND Participant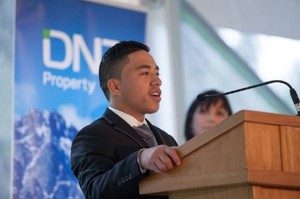 I was with MYND for 1 year and met a whole lot of new people.  I became passionate about changing and started thinking about my family and others.  I started going to school and changed my circle of friends.  I joined the school Kapa Haka group so I could perform at Polyfest which really boosted my confidence.  I found things to look forward to and spent more time with my family.  It wasn't easy making all of these changes as the old crowd were still around but with the help of MYND knew I had to find a better future. 
I want to thank the staff at MYND who helped me to think about things in a different way.  They were always motivating me and teaching me a whole lot of new skills like working with others, communicating better, believing in myself, making better decisions and being better disciplined.  
I got my drivers license, achieved NCEA level 1 and 2 and became a father.  My son has become my inspiration and motivates me to get up in the morning.  I am enrolled to do a level 3 construction course and looking for part time work.
'You can't change the past but you can learn from it'
Victor, MYND Participant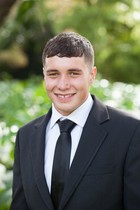 MYND helped me to focus on my fitness and taught me a lot about the body and different ways of exercising.  I felt good about myself, felt stronger, could think clearer, kept calmer and became more confident communicating with others.
Being able to communicate with others was big for me.  I never really knew how before MYND.  I also learned how to overcome problems, make better choices and work as part of a team.
They even organised 1 on 1 tutoring to help me with my reading and writing but most of all helped me to think about the future and what I wanted out of life.
The team at MYND helped me to get 'work ready', got my license and before I finished got a job De Vanning containers.  I was happy being able to help out and was pretty satisfying making my own money.  When the hours started to 'dry up' got a job with Enviro Waste working on the trucks. I did this for about 7 months but wanted something better.  I got a job at Brinks and did this for about 9 months before deciding I wanted to upskill and get some training.
Ive always liked the outdoors and when the chance come up to do a Dive Course signed up straight away.  It cost a lot of money but was worth it.  I have got my National Certificate in Diving and want to do the Master Divers course but will have to work for a while to make enough money to pay for it.  I want to keep going in this field and interested in doing underwater welding or construction.
MYND helped me to make better decisions, encouraged me to achieve my goals, gave me new experiences and showed me a bigger world out there.
Alex, MYND Participant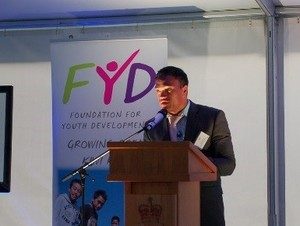 "Before being involved with MYND I didn't have any direction in my life. I was living day to day, not thinking or caring about the consequences of my actions. This attitude got me into a lot of trouble and I ended up being locked up in the Youth Justice Residential Centre for a number of months.
My goal at that time was to be a patch member and get rich by robbing, drug dealing and doing anything to get money. I hurt a lot of people. And I know for a fact that because of how deep in the game I was, that if I carried on I would either be in jail or dead. The reason I changed was because I realised a desire to look after my family and to stop putting them through this pain I was causing.
MYND was there for me from day one to support and aid me in my goals. To help me find direction in life and help me deal with any social problems I had. The changes I have had to make were life changing.
It was really hard. I had to leave behind the people I considered to be my brothers. The life style was hard to adapt too. Everything was hard, but I would not change anything for the blessing I have now. The way I walked, talked, act, looked and how I thought – I had to change.
MYND helped me get back into society. They gave me a new direction in life. MYND gave me a goal and focus in life and I did not lose sight of this." 
Gabryl, MYND Participant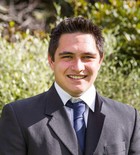 "I had not been a troubled person known to Police. I was involved in one serious event at the age of 14 that I thought had ruined my life. There was once a time where I did my absolute best in school. Where I strived to be successful and where I focused on enjoying life. However, when I became a teenager, these ambitions were halted due to serious charges brought against me.
At 15, I no longer wanted to participate in things my friends did (partying, etc). I was in a long-term relationship and became committed to growing up fast and following my dreams. However, my circumstance prevented me pursuing these at the time. This event occurred right through my NCEA years at school which made it extremely difficult to concentrate or be task focused. The news of my charges quickly spread throughout my school, making life at school horrible.
I was given disgusting nicknames, shunned and at one stage, pushed into a steel pole. I was unable to focus and found times where I wish it would just go away. I had lost friends, I had lost my place among my peers and I was quickly battling my own mental stability.
Whilst on the MYND program, I attended a series of day activities such as going to the pools, going paintballing, playing games and simply using my days more productively. I found I was able to converse easily with the mentors of the MYNDS program in particular my own mentor, Dan Walters, who provided an opportunity I will be forever grateful for. Having spoken with Dan several times, he learned that my ambition in life was to join the military and in order to be successful in that particular environment, being physically fit helps.
One day when he was dropping me at home, he asked me if I would be interested in using the gym early in the mornings. I jumped at the opportunity and for the following 5 or so months, we did exactly that. Usually 4 days a week for an hour and a half, we worked together on becoming fit. Within 5 months, I had gained 15kg and tripled my physical ability. Dan took hours out of his morning and put them into helping me become what I wanted to be and get where I wanted to go. I cannot thank him enough for what he and the program have done for my life.
Since completing the program, I have completed all orders and been discharged from the court, achieved my NCEA Level 2 and 3 equivalent with Unitec, obtained my full drivers license, achieved a high level of accomplishment with New Zealand Cadet Forces, passed my health and medical, testing and interview phases of the New Zealand Army recruitment process, met some amazing people and new friends, and most importantly, kept well away from any situation that may possibly threaten my future with the Army."