Gabriel Tuaiti, MYND Participant
Ysrael Walters, MYND Participant
Gabriel Tuaiti, MYND Participant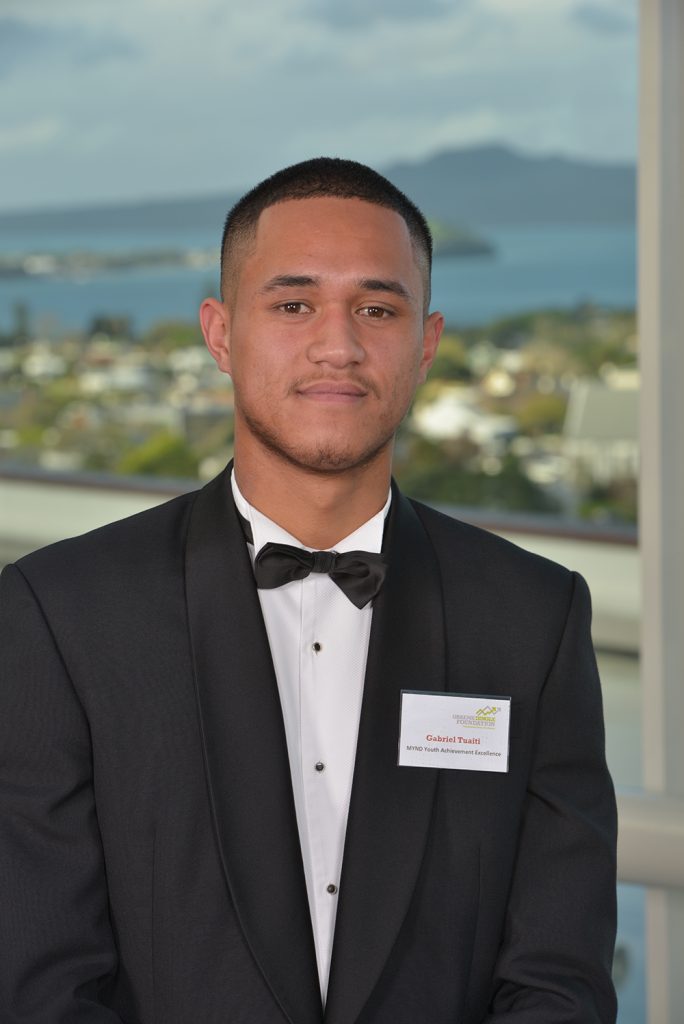 I was Bored – Its not an excuse but that's part of the reason I went out stealing cars, robbing stores, smoking, drinking and getting into fights.  That's also how I got involved with MYND this time 2 years ago.  Everyone at MYND cared and understood me.  They kept it real, I could talk to them about anything without being judged and they gave me the guidance I needed to help myself.
I had to separate from the boys I was hanging with. I made myself stay home to avoid running into them and had to find something that I liked and wanted to do, not what others thought I would like. I had to replace the crime and negative stuff with the things that I liked doing like fitness, kickboxing and working with cars.
Things are now good, Im proud to walk around the community and not afraid to run into those same boys as I am no longer tempted to go out and do crime anymore.  I am motivated to do positive things.
My goal has always been to join the NZ Army and one of the best decisions I have made was to enrol with the Advanced Training Centre (ATC) Military prep school.  I am still focussed on joining the Army as a field engineer or vehicle mechanic.  I plan to stay in the Army for 8 – 12 years then open a street performance workshop and build, fix cars or even work as a tutor for ATC.
First I want to thank my mum for being there every step of the way, for being the strong motivating Wahine Toa she is.  MYND and Lipi for being there at the start to help me see a different way and opening my eyes to a bigger world.
And thank you to the Advanced Training Centre and people like Shane Harrison for continuing to believe in me, helping me grow as a person and helping me achieve my goals.
My name is Gabriel Tuaiti, I will be 17 in January and looking forward to wearing that khaki sand coloured uniform sometime next year.
Ysrael Walters, MYND Participant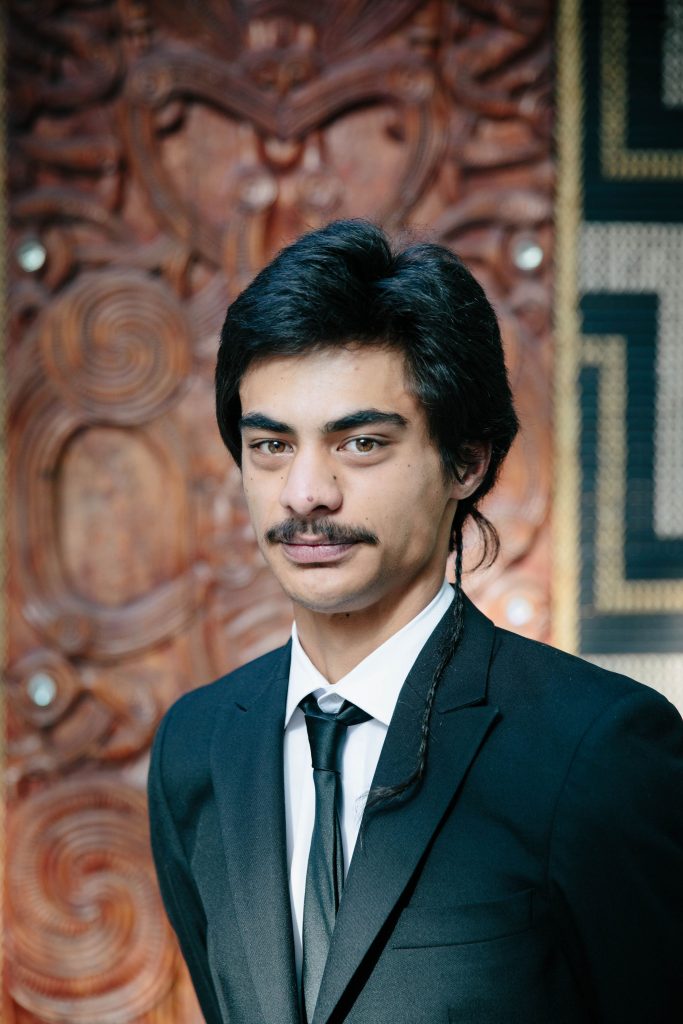 Kia Ora my name is Eurera Timoti Hori-Ysrael Meleisea-Walters. Everybody calls me Izzy.
Up until I turned 12 years of age I lived with my Great Nana in a stable, warm home with a lot of love and support. However, when she passed away my little brother and I went to live with my Mother and Grandmother who both had a lot of problems with drugs and alcohol. Our lives changed dramatically living in a cold house with no food and no support.
Because of this I started stealing and robbing nice people so me and my little brother could eat and live. I learnt how to steal from my Uncles who would also make me steal to support their habits. It wasn't long before I started getting in trouble with the Police and ended up in several boy's homes and Korowai Manaaki which is a Youth Justice lock up in Manukau.
I was locked up for 3 ½ months on remand and felt really depressed, alone and thought about taking my own life. My social worker became worried about me and looked for somewhere else for me to live. I couldn't go with any of my family because most of them were either on bail or locked up.
I had a girlfriend who stuck by me and asked if she could help me find somewhere to get bailed too. My girlfriends Grandmother agreed to let me live with her. I started living with her in 2016 and it was like it was when I was growing up with my Nana. I was on a 24 hour curfew to begin with, then got changed to 7am to 7pm when I started with MYND.
MYND taught me the meaning of the STAR model which is to Stop Think Act and Reflect which I used to help me stay out of trouble because I knew my next step would have been an adult prison. I learned a whole lot of other things while I was with MYND and also got my drivers licence and fork hoist licence. They were straight up with me and did what they said they were going to do. Not like some of the other people I dealt with.  I want to thank MYND for their support and how much time was put into me to help me think about my future.
After MYND I was working casually with my old counsellor Scott helping to build a house. I got a lot of experience with Scott. I know without the support of Susan, Tubs, my girlfriend Tai, her family and everyone else that I would probably be in a gang or in serious trouble.
I have recently been doing 'on call' work for a recruitment agency but am now looking for more stable employment. I have stayed out of trouble while I have seen all of my Uncles go to Prison and I am blessed that is not going to be a place I will ever call my home.
Thank You for this Award and to the MYND programme for believing in me and giving me the chance to believe in myself. Thank you to everyone that make these types of programmes possible and Thank you for helping me to Transform my Life.
DJ, MYND Participant
Victor, MYND Participant
Alex, MYND Participant
DJ, MYND Participant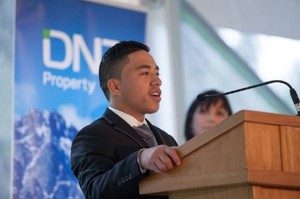 I was with MYND for 1 year and met a whole lot of new people.  I became passionate about changing and started thinking about my family and others.  I started going to school and changed my circle of friends.  I joined the school Kapa Haka group so I could perform at Polyfest which really boosted my confidence.  I found things to look forward to and spent more time with my family.  It wasn't easy making all of these changes as the old crowd were still around but with the help of MYND knew I had to find a better future. 
I want to thank the staff at MYND who helped me to think about things in a different way.  They were always motivating me and teaching me a whole lot of new skills like working with others, communicating better, believing in myself, making better decisions and being better disciplined.  
I got my drivers license, achieved NCEA level 1 and 2 and became a father.  My son has become my inspiration and motivates me to get up in the morning.  I am enrolled to do a level 3 construction course and looking for part time work.
'You can't change the past but you can learn from it'
Victor, MYND Participant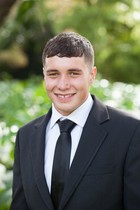 MYND helped me to focus on my fitness and taught me a lot about the body and different ways of exercising.  I felt good about myself, felt stronger, could think clearer, kept calmer and became more confident communicating with others.
Being able to communicate with others was big for me.  I never really knew how before MYND.  I also learned how to overcome problems, make better choices and work as part of a team.
They even organised 1 on 1 tutoring to help me with my reading and writing but most of all helped me to think about the future and what I wanted out of life.
The team at MYND helped me to get 'work ready', got my license and before I finished got a job De Vanning containers.  I was happy being able to help out and was pretty satisfying making my own money.  When the hours started to 'dry up' got a job with Enviro Waste working on the trucks. I did this for about 7 months but wanted something better.  I got a job at Brinks and did this for about 9 months before deciding I wanted to upskill and get some training.
Ive always liked the outdoors and when the chance come up to do a Dive Course signed up straight away.  It cost a lot of money but was worth it.  I have got my National Certificate in Diving and want to do the Master Divers course but will have to work for a while to make enough money to pay for it.  I want to keep going in this field and interested in doing underwater welding or construction.
MYND helped me to make better decisions, encouraged me to achieve my goals, gave me new experiences and showed me a bigger world out there.
Alex, MYND Participant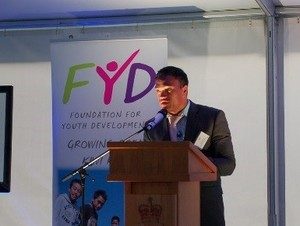 "Before being involved with MYND I didn't have any direction in my life. I was living day to day, not thinking or caring about the consequences of my actions. This attitude got me into a lot of trouble and I ended up being locked up in the Youth Justice Residential Centre for a number of months.
My goal at that time was to be a patch member and get rich by robbing, drug dealing and doing anything to get money. I hurt a lot of people. And I know for a fact that because of how deep in the game I was, that if I carried on I would either be in jail or dead. The reason I changed was because I realised a desire to look after my family and to stop putting them through this pain I was causing.
MYND was there for me from day one to support and aid me in my goals. To help me find direction in life and help me deal with any social problems I had. The changes I have had to make were life changing.
It was really hard. I had to leave behind the people I considered to be my brothers. The life style was hard to adapt too. Everything was hard, but I would not change anything for the blessing I have now. The way I walked, talked, act, looked and how I thought – I had to change.
MYND helped me get back into society. They gave me a new direction in life. MYND gave me a goal and focus in life and I did not lose sight of this."