Fiona, Stars Peer Mentor, Rutherford College, Auckland
"Ever since being Year 9 and having peer mentors myself I knew I wanted to become one in order to be that support person for someone else. Being a peer mentor gave me the opportunity to make starting high school just that little bit less daunting for the year 9's and it was so much fun to form a bond with my class. I learnt crucial skills about working with people both my own age and younger which has given me a very useful skill set which will transfer into my life in the workforce. I am very grateful for the opportunity that peer mentoring gave me and I truly feel like I was able to have a positive impact on my Year 9's and the rest of their high school journey."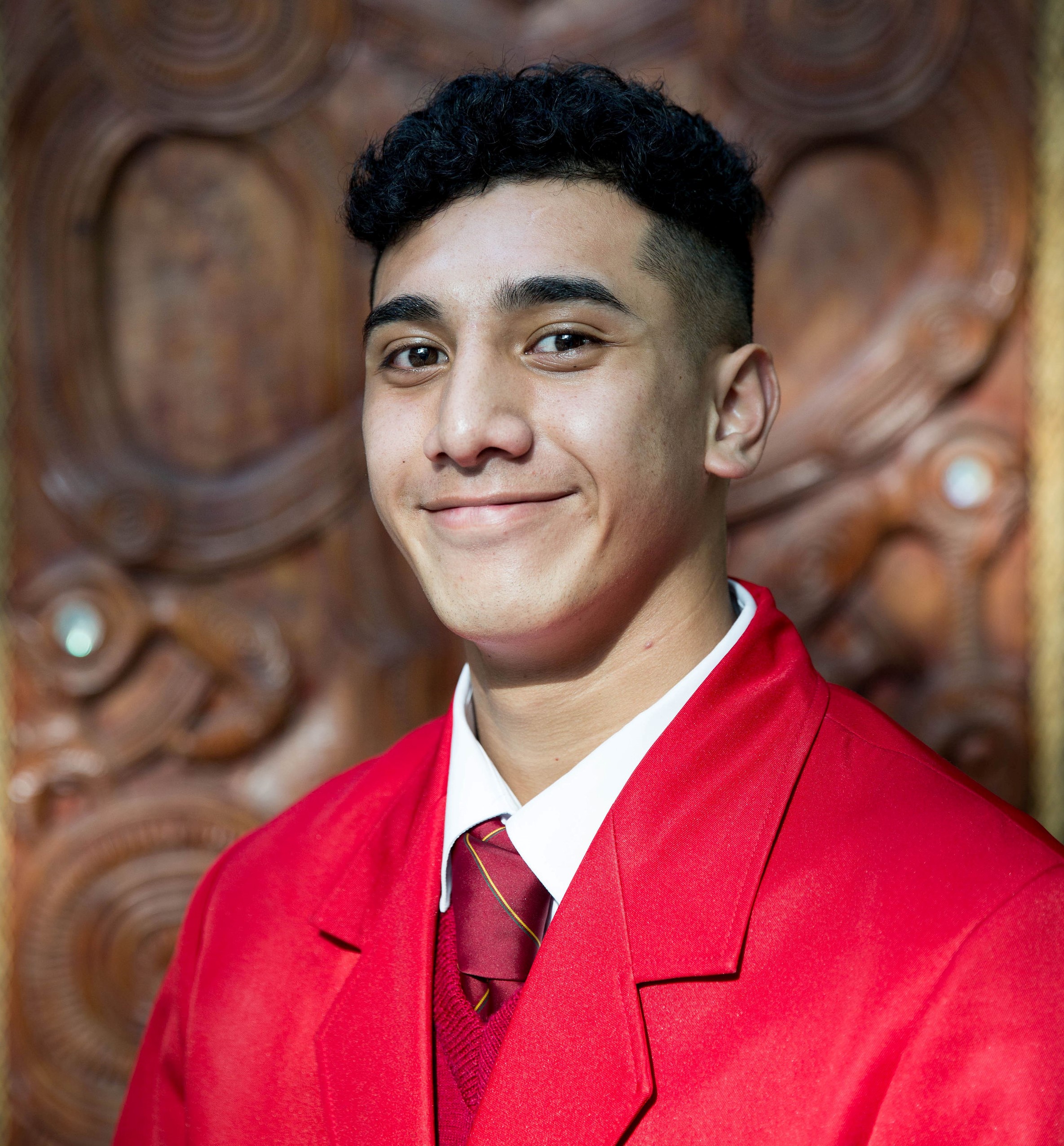 Imran, Stars Peer Mentor, Bishop Viard College, Wellington
"As a Stars mentee, I always looked up to the mentors and wondered how I'd be as a mentor and how I would make things fun for the future Year 9's that I was going to be taking care of. As a Stars Mentor, my experience has been, by far, the most unforgettable experience I have ever had as a student at my college. There were many challenges and hardships that I had to face, but because of this programme I learnt how to overcome them as time progressed. Being a Stars mentor for two years has been challenging, because I have experienced two sets of Year 9's who have different mindsets, attitudes, senses of humour and the ways they treat one another. ... The reason why I wanted to be a Stars peer mentor was not only to have fun and bring positivity and excitement, but to inspire and change someone's life, to 'mold' them to be amazing leaders for our school and to be a role model for people to look up to, and for the future of our nation. "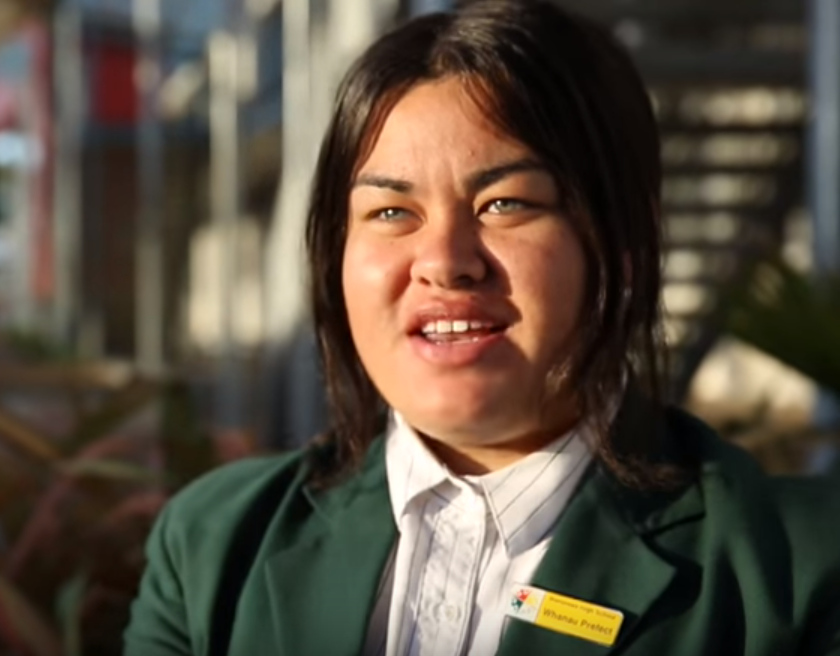 Michaela, Stars Peer Mentor at Manurewa High School
"Before I became a mentor, my attitude was poor, was really bad. I didn't like coming to school, I didn't care about anybody else but myself. The Stars programme was a changing point in my life. The disbelief that I got when I was doing the Stars programme was really sad, it made me sad, it made me angry. But I've become so much more… I proved them all wrong. Having the training days really helped. Stars has helped me build a positive attitude towards school. It has made me realise that coming to school and being a positive role model is the right way to go instead of skipping school. Before Stars I didn't know what to do with my future. I didn't know where I was going. I possibly could have been a drop out. Now after Stars I know where I want to go. I want to go to university, also look after my grandparents and I love coming to school. Everyday. With a positive attitude."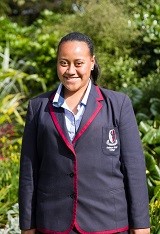 Jolene Mareko, Kelston Girls High School, Auckland
Jolene Mareko received the Stars Peer Mentor Award for being an outstanding Peer Mentor in the Stars programme. In her speech at the 2013 Excellence Awards she reflected on what this life changing opportunity meant to her in terms of challenging and developing her personality. "Being given the opportunity is a blessing and being a peer mentor meant that I was to present who I really am as a person and show that I am happy with who I am and how I deal with situations. Throughout the year we have had great activities to do and what I enjoyed the most was that all these activities required a range of different skills and were good challenges both mentally and physically. Everything I have participated in during the year has been fantastic. The adventure camp was an absolute adventure of the year. I was truly prepared for the camp because I knew that this was going to be a major challenge with getting some girls to do things they may never have been able to see themselves do. I personally found that being a peer mentor didn't just require being present at sessions but being engaged with the students. Being a peer mentor and going through the programme I was able to create memories that I will always treasure. I have a big passion towards working with the growing generations and Stars has help me pursue goals towards that passion. Like the mud at camp that was stuck to me, this experience will be stuck with me forever."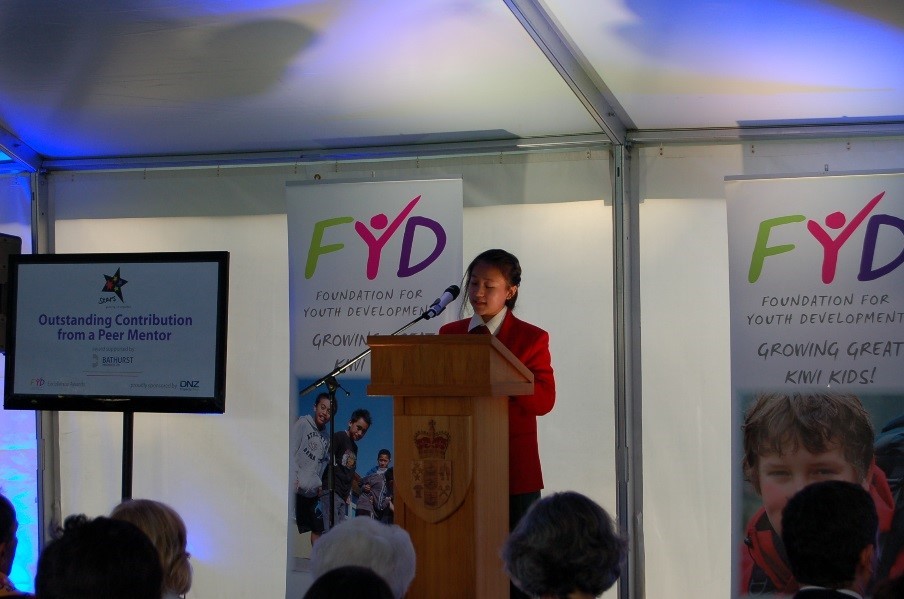 Christine Philipo, Stars Peer Mentor at Bishop Viard College, Wellington
Christine Philipo was chosen to be honoured for her effort by being chosen to receive a Stars Peer Mentor Award in 2012. "I have been a Stars mentor for 2 years now. Before that I was a Stars pupil when I first started school. As a Year 9 student, new to the school, having recently arrived to the country with not much English, I found it really difficult to make friends as I was also very shy. But through the Stars programme, I felt accepted and invited. I also remember feeling really cool because I knew the seniors. After Stars camp at Year 9, I knew I wanted to be a mentor. From the development of essential skills required for the workforce, to having a positive outlook on life, building self-esteem and relating to others - all of this we've gained through the Stars programme.. It has helped me build self-confidence, leadership skills and most important of all an 'I CAN' attitude."